London, a melting pot of cultures and cuisines, has emerged as a global culinary destination. Among its diverse offerings, the vibrant tapestry of Indian cuisine has captured the hearts and taste buds of locals and visitors alike. This article delves into the heart of London's gastronomic scene, with a special focus on authentic Indian cuisine that resonates with Non-resident Indians (NRIs). Let's embark on a culinary odyssey through the must-visit Indian restaurants that serve as a home away from home for NRIs seeking the flavors of India in the heart of London.
What is the famous street in London for Indian food?
Brick Lane is the famous street in London for Indian food. It is also known as "Curry Mile" due to the high concentration of Indian restaurants in the area. The street has a long history of Indian settlement, and the first Indian restaurant opened on Brick Lane in the 1950s. Today, there are over 100 Indian restaurants on Brick Lane, offering a wide variety of dishes from all over India.
South Indian Delights
1. Tayyabs: A Taste of Hyderabadi Tradition
Our journey begins at one of the Indian restaurants, Tayyabs, an iconic establishment renowned for its traditional Hyderabadi biryani. As NRIs seek a taste of authentic South Indian cuisine, Tayyabs stands as a culinary oasis. The aromatic spices and flavorful dishes pay homage to the rich culinary heritage of Hyderabad. From the first bite, NRIs can reconnect with the familiar and savor the authenticity of home in the heart of London.
2. Chettinad: A Culinary Sojourn to Tamil Nadu
For those longing for the bold and spicy flavors of Chettinad cuisine from Tamil Nadu, London offers a haven. Chettinad restaurants, with their aromatic spices and fiery dishes, transport NRIs to the vibrant streets of Southern India. These establishments celebrate the diversity of Indian cuisine, providing a gastronomic bridge to the distinct flavors of Tamil Nadu.
3. Dosa House: Crispy Delights from the South
Dosa House, a gem in London's culinary landscape of Indian restaurants, specializes in crispy dosas – thin rice pancakes filled with an array of savory delights. As NRIs indulge in these South Indian delicacies, they not only experience the crispy goodness but also find comfort in the familiarity of these traditional dishes. Dosa House becomes a rendezvous for NRIs seeking the essence of South Indian cuisine.
North Indian restaurants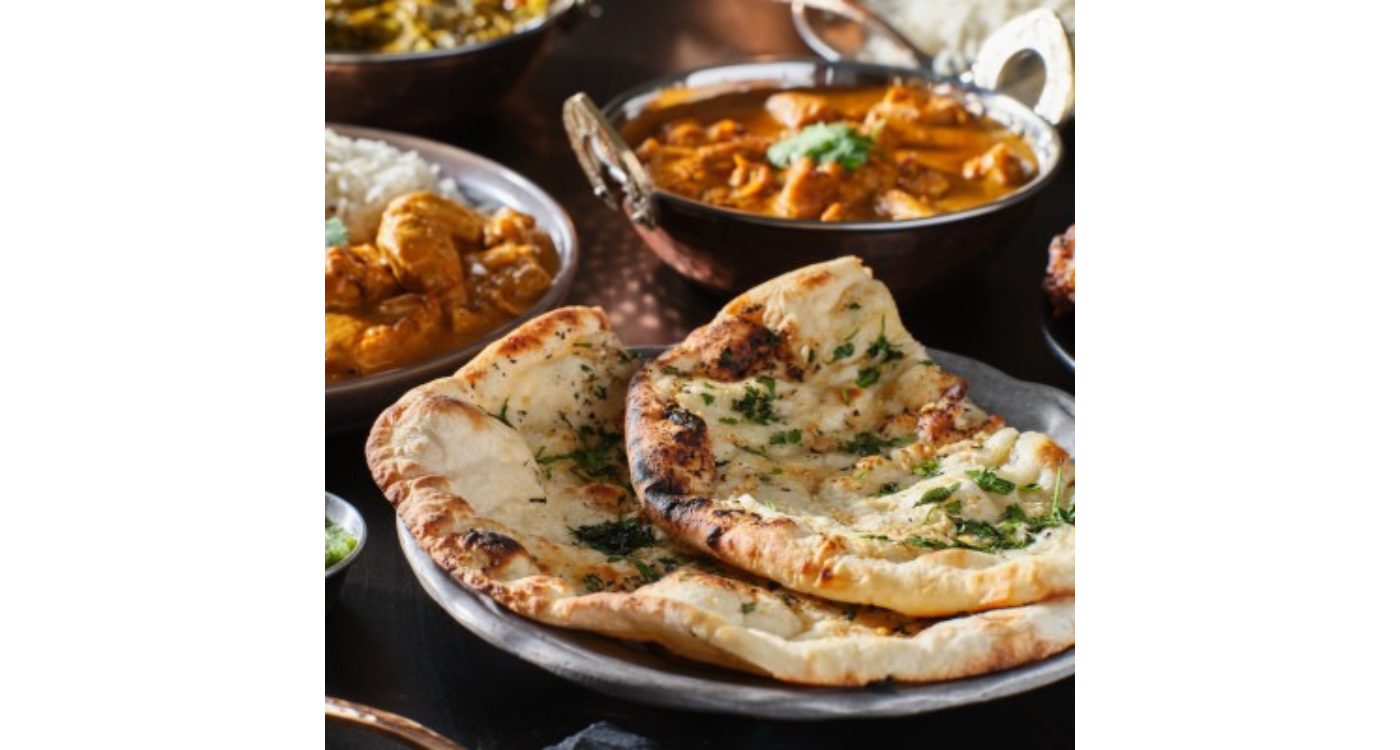 1. Dishoom: Vibrancy and Innovation in North Indian Cuisine
Dishoom, a popular chain in London of Indian restaurants, captures the vibrancy of North Indian cuisine. Its vibrant ambiance and innovative takes on classics like black daal and gunpowder lamb create an immersive journey. For NRIs, Dishoom becomes a sanctuary where the spirit of North India is preserved, offering both nostalgia and culinary excellence.
2. Tayyabs (Mughlai Cuisine): Exploring Mughlai Heritage
At Tayyabs, our journey takes a detour into the culinary heritage of Mughlai cuisine. NRIs can explore the richness of Mughlai flavors with iconic dishes like butter chicken and lamb rogan josh. This establishment becomes a cultural hub, showcasing the opulence and grandeur of North Indian culinary traditions.
3. Zaika: A Symphony of North Indian Delights
Zaika, a culinary gem in London, invites NRIs to indulge in the symphony of North Indian flavors. From tandoori specialties to saag paneer, Zaika meticulously crafts dishes that resonate with the palate of NRIs. It becomes a culinary haven, where the essence of North India is celebrated through every dish.
Street Food Favorites
1. Horn OK Please: Mumbai's Street Food Extravaganza
Horn OK Please brings the vibrant and bustling streets of Mumbai to London. For NRIs craving the dynamic flavors of Indian street cuisine, this establishment becomes a culinary hotspot. With a diverse array of vegetarian and non-vegetarian snacks, Horn OK Please is a celebration of Mumbai's street food culture.
2. Wrapchic: Fusion of Flavors in Every Bite
Wrapchic, a fusion haven, reinvents traditional Indian street food with a modern twist. NRIs on the go can savor the fusion of Indian flavors in every wrap. This establishment becomes a contemporary expression of Indian street cuisine, offering a quick and flavorful culinary experience.
3. Bundobust: Gujarat's Street Food Extravaganza
Bundobust takes NRIs on a culinary journey to Gujarat, offering an assortment of street food specialties like khaman, dhokla, and sev mamdi. The vibrant and flavorful dishes become a testament to Gujarat's rich culinary traditions, providing NRIs with a taste of home in the heart of London.
Fine Dining Experiences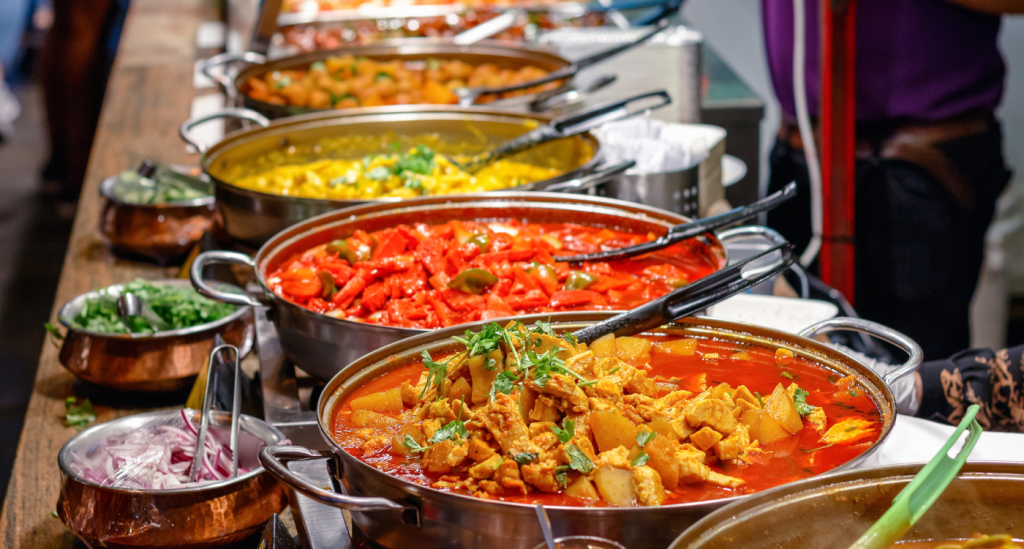 1. Gymkhana: Michelin-Starred Elegance
Gymkhana, a Michelin-starred establishment, elevates the Indian dining experience in London. NRIs seeking a fine dining experience with a focus on fresh, seasonal ingredients find solace in Gymkhana. Each dish is a masterpiece, a fusion of flavors that showcases the diversity and richness of Indian cuisine.
2. Jamavar: Where Art Meets Exquisite Indian Flavors
Jamavar, an elegant dining Indian restaurant, invites NRIs to a culinary experience where art meets exquisite Indian flavors. The restaurant's artistic presentation and attention to detail create a sophisticated space for NRIs to savor the essence of Indian cuisine in a refined setting.
3. Tamarind: Contemporary Interpretation of Indian Culinary Arts
Tamarind offers a contemporary interpretation of Indian cuisine, blending traditional flavors with modern culinary techniques. NRIs exploring Tamarind find a culinary haven where innovation and tradition coalesce, creating a harmonious blend for the discerning palate.
Conclusion
In conclusion, London's Indian restaurants serve as more than places to satisfy culinary cravings; they are cultural bridges connecting NRIs to the heart of their heritage. These establishments offer a diverse array of dishes from different regions of India, providing NRIs with a taste of home in a foreign land.
As NRIs traverse the vibrant landscape of London's Indian restaurants, they not only indulge in familiar flavors but also discover a cultural haven that echoes the spirit of India. From the aromatic spices of Hyderabad to the vibrant streets of Mumbai and the fine dining elegance of Michelin-starred establishments, London's Indian restaurants celebrate the authenticity and richness of Indian cuisine, becoming a home away from home for NRIs in the heart of the city.