Sydney, with its vibrant cultural tapestry, is home to a growing Indian diaspora that brings with it a rich culinary heritage. For Non-Resident Indians (NRIs) living in this bustling Australian city, the quest for authentic Indian cuisine is not just about satiating hunger but a journey to reconnect with their roots. As NRIs seek a taste of home, the significance of finding Indian restaurants that truly capture the essence of traditional flavors becomes paramount.
North Indian Cuisine
Moti Mahal
Renowned for its traditional North Indian dishes, Moti Mahal stands as a culinary beacon for NRIs yearning for the familiar tastes of home. From the velvety butter chicken to the succulent tandoori chicken and aromatic rogan josh, Moti Mahal delivers an authentic Northern Indian dining experience.
Zaika
In the heart of Sydney, Zaika has carved a niche for itself by offering a menu that boasts flavorful biryanis, rich curries, and authentic North Indian bread. NRIs seeking a taste of the royal Mughlai cuisine find solace in Zaika's culinary offerings, where every bite is a journey to the streets of Old Delhi.
Delhi 6
For those who yearn for the vibrant street food and diverse flavors of North India, Delhi 6 is a culinary haven. This well-established restaurant tantalizes taste buds with chaat, samosas, and thalis that transport NRIs to the bustling lanes of Delhi, recreating the spirit of Indian markets.
South Indian Cuisine
Dosa Hut
Dosa Hut, a beloved establishment, brings the flavors of South India to Sydney with a menu featuring dosas, idlis, and vadas. Served with authentic chutneys and sambar, the restaurant provides a southern culinary escape for NRIs seeking the comfort of familiar tastes.
Chettinad Restaurant
Known for its bold and spicy Chettinad cuisine, this restaurant is a haven for NRIs craving the distinctive flavors of South India. From Chettinad chicken to mutton dishes, every offering at Chettinad Restaurant is a celebration of the region's rich culinary heritage.
Saravanaa Bhavan
As a well-established chain, Saravanaa Bhavan caters to the diverse tastes of NRIs with its extensive South Indian menu. From dosas to vegetarian delights and traditional sweets, this restaurant offers a culinary journey through the varied landscapes of South India.
Fusion Indian Cuisine
Masala & Co.
For those who appreciate innovation in Indian flavors, Masala & Co. offers a unique fusion of traditional tastes with modern culinary techniques. NRIs looking for a contemporary twist to their favorite dishes find solace in the inventive offerings of this popular restaurant.
Horn Please
Horn Please, with its vibrant ambiance, takes NRIs on a culinary journey that blends Indian street food with global influences. The eclectic menu captures the essence of modern India, providing a unique and delightful experience for those seeking a fusion of flavors.
Catering to NRI Tastes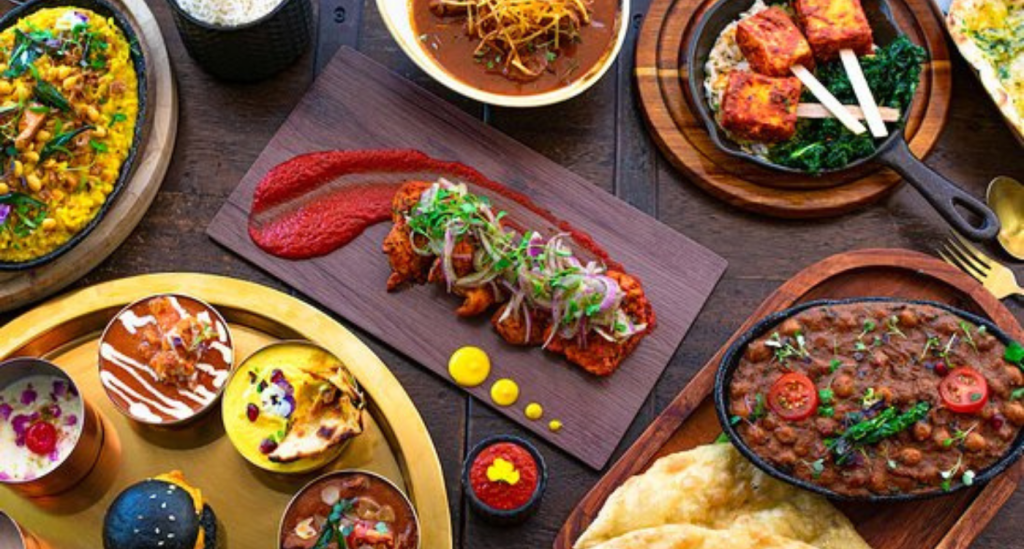 A. Meeting the Discerning Palate
Indian restaurants in Sydney have mastered the art of catering to the discerning tastes of NRIs, understanding the unique flavors and culinary preferences that resonate with this diverse community. The menus are carefully curated to offer a wide range of dishes representing various regions of India. From the rich and hearty gravies of North Indian cuisine to the spicy and aromatic flavors of the South, these restaurants ensure a comprehensive and authentic culinary experience.
B. Emphasis on Tradition and Authenticity
One of the key aspects that set these restaurants apart is their unwavering commitment to preserving the authenticity of Indian flavors. The chefs, often skilled artisans with a deep understanding of traditional recipes, use high-quality spices and ingredients to recreate the essence of home-cooked meals. From the use of traditional cooking techniques to the sourcing of authentic spices, every detail is meticulously considered to ensure that NRIs experience the true taste of India.
Beyond the Plate: Cultural Connect
A. Creating Immersive Dining Experiences
Beyond the delectable dishes, these Indian restaurants in Sydney go above and beyond to create an immersive cultural experience. The ambiance is carefully crafted to reflect the diverse cultural landscapes of India. Intricate décor, symbolic elements, and themed interiors transport diners to the vibrant streets of Mumbai, the historical grandeur of Jaipur, or the serene backwaters of Kerala. The goal is not just to serve a meal but to provide a holistic cultural journey.
B. Events and Initiatives Promoting Indian Culture
To further strengthen the cultural connection, these restaurants organize events and initiatives that celebrate the richness of Indian heritage. Cultural nights featuring traditional music and dance, festivals dedicated to specific regions of India, and culinary workshops that educate patrons about the origins and preparation of iconic dishes—all contribute to a deeper understanding and appreciation of Indian culture.
For NRIs who may be longing for a sense of connection to their roots, these initiatives offer a touch of familiarity in a foreign land. Whether it's a Diwali celebration, a Holi festival, or a showcase of regional arts, these events create a sense of community and shared identity among NRIs, fostering a space where cultural nuances are not just acknowledged but celebrated.
Sustainability Practices: A Closer Look at the Sustainability Practices of Indian Restaurants in Sydney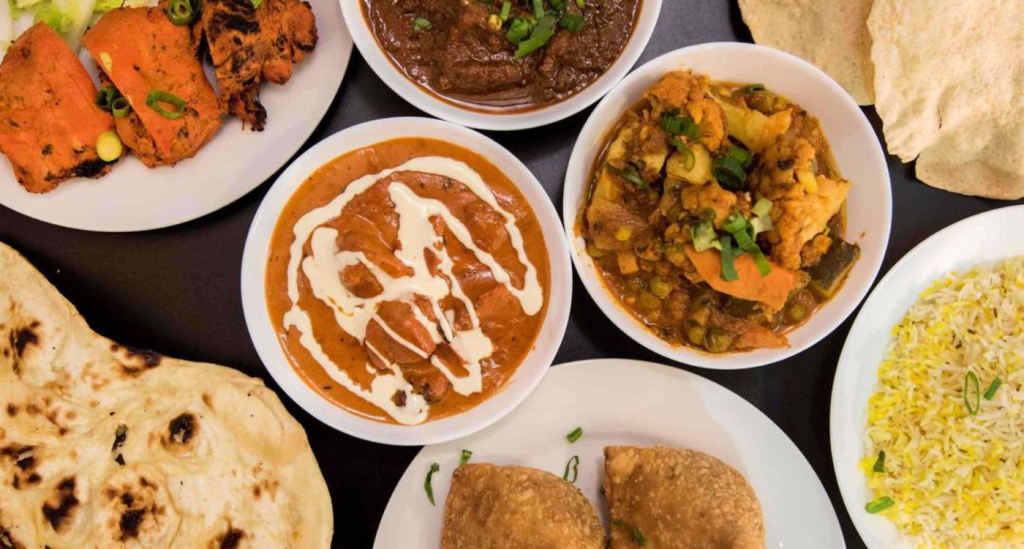 In an era where environmental consciousness plays a significant role in consumer choices, showcasing sustainability practices has become a crucial aspect of a restaurant's identity. For the Indian restaurants catering to NRIs in Sydney, sustainability is not just a trend but a commitment to preserving the planet. Here's a closer look at how these establishments embrace eco-friendly initiatives:
1. Locally Sourced Ingredients
   – Many of these Indian restaurants prioritize locally sourced ingredients, reducing the carbon footprint associated with transportation. By partnering with local farmers and suppliers, they not only support the community but also ensure the freshness and quality of their dishes.
2. Seasonal and Organic Offerings
– Embracing the seasonal nature of produce, these restaurants incorporate seasonal and organic ingredients into their menus. This not only enhances the flavor and nutritional value of the dishes but also promotes sustainable agricultural practices.
3. Waste Reduction Measures
– Implementing strategies to minimize food and packaging waste is a priority. Whether through portion control, composting, or innovative packaging solutions, these establishments strive to reduce their impact on landfills.
4. Energy Efficiency Initiatives
– Many Indian restaurants in Sydney invest in energy-efficient equipment and practices. From kitchen appliances to lighting, the focus is on minimizing energy consumption, contributing to lower operational costs and a smaller environmental footprint.
5. Water Conservation Efforts
– Conscious water usage is another facet of sustainability. Restaurants may adopt water-saving technologies, encourage responsible water practices in their kitchens, and invest in water-efficient dishwashing systems.
6. Community Engagement in Sustainability
– Some restaurants extend their commitment to sustainability beyond their doors. Engaging with the local community, they participate in or initiate eco-friendly projects, beach clean-ups, or tree-planting initiatives, fostering a sense of shared responsibility.
By showcasing these sustainability practices, these Indian restaurants not only align with the values of modern diners but also contribute to the broader global effort towards a more sustainable and eco-conscious future. As NRIs seek not only a taste of home but an experience that resonates with their values, these establishments stand out as beacons of both culinary excellence and environmental responsibility.
Conclusion
In the vast culinary landscape of Sydney, these Indian restaurants stand out as beacons for NRIs in search of a taste of home. From the rich, robust flavors of North India to the aromatic delights of South India, and the innovative fusions that bridge tradition and modernity, each establishment tells a unique story. The importance of authentic Indian cuisine in preserving the cultural identity of NRIs cannot be overstated. As we celebrate the best Indian restaurants in Sydney catering to NRIs' diverse culinary preferences, let's encourage them to embark on a gastronomic journey, exploring the myriad flavors that define the heart of India in the heart of Sydney.