Beyond the bustling streets, vibrant colors, and culinary delights, India is also home to a rich and diverse cultural heritage, deeply rooted in the art of music and dance. These art forms have transcended geographical boundaries, captivating audiences worldwide and leaving an indelible mark on the global cultural landscape. Non-Resident Indians (NRIs), with their deep connection to Indian heritage and global reach, have played a pivotal role in preserving, promoting, and evolving these artistic traditions. Embark on a journey with us as we delve into the vibrant world of Indian music and dance through the perspectives of NRIs, exploring their unique insights and contributions to this captivating realm of artistic expression.
Significance of Indian Music
Indian music is characterized by its intricate melodies, rhythmic patterns, and use of various instruments, including the tabla, sitar, and flute. It has evolved over centuries, incorporating influences from diverse cultures and regions, and has become a cornerstone of Indian cultural identity.
Cultural Expression: Indian music serves as a powerful medium for expressing emotions, conveying narratives, and reflecting the rich tapestry of Indian culture.
Spiritual Connection: Indian music is deeply rooted in spirituality, often used in religious ceremonies, meditation practices, and devotional expressions.
Therapeutic Benefits: Studies suggest that Indian music can have positive impacts on mental and physical well-being, reducing stress, promoting relaxation, and enhancing cognitive function.
Global Influence: Indian music has gained worldwide recognition, influencing various genres, inspiring musicians, and captivating audiences across cultures.
NRI Perspectives on Indian Music
Indian music is a melodic journey, spanning classical ragas, folk tunes, and modern beats. NRIs, scattered across the globe, share a collective love for this diverse sonic landscape. They witness the evolution of Indian music, its seamless fusion with global sounds, and its universal appeal. For NRIs, Indian music is not just tunes; it's a cultural compass, guiding them through the vast diaspora.
Many NRIs, impassioned by their roots, contribute significantly to Indian music. From classical maestros to contemporary composers, they carve a niche, bridging the geographical gap with soul-stirring melodies. Their tales echo the seamless blend of tradition and innovation that defines Indian music today.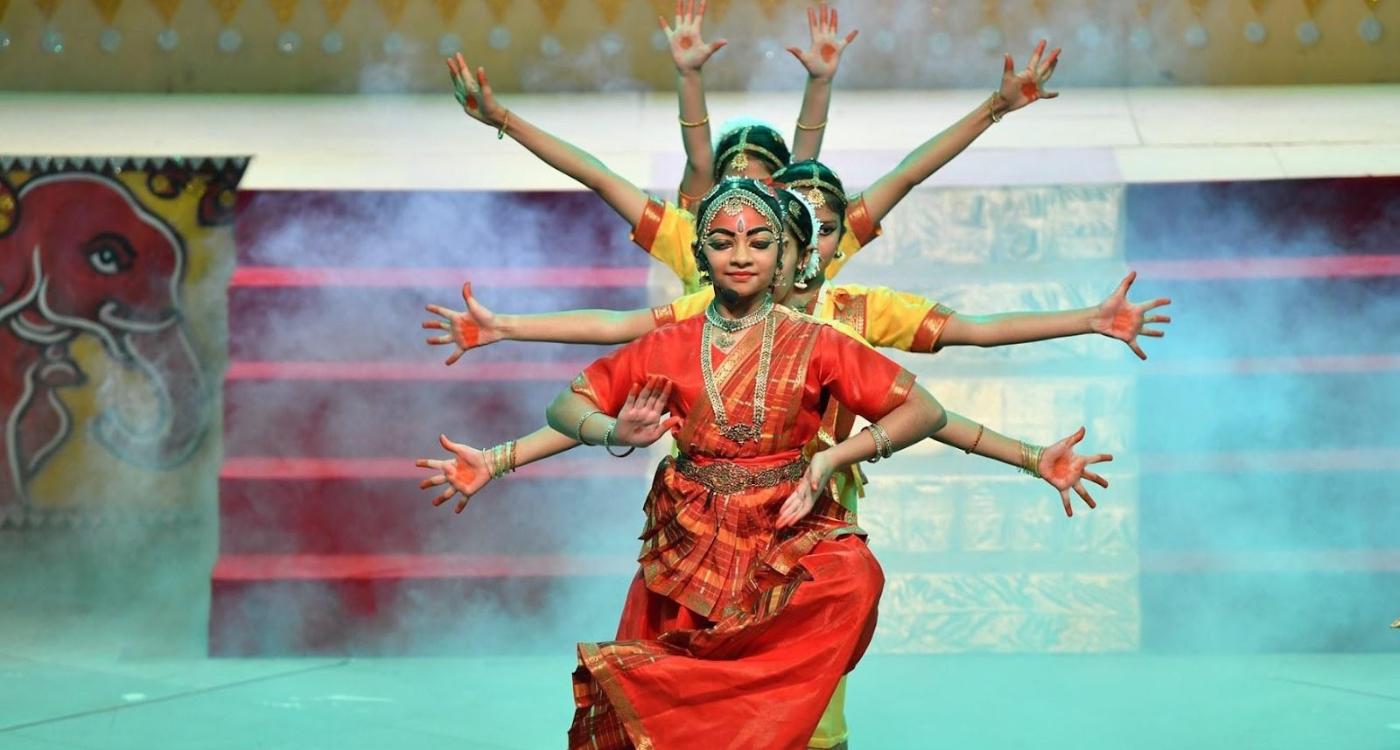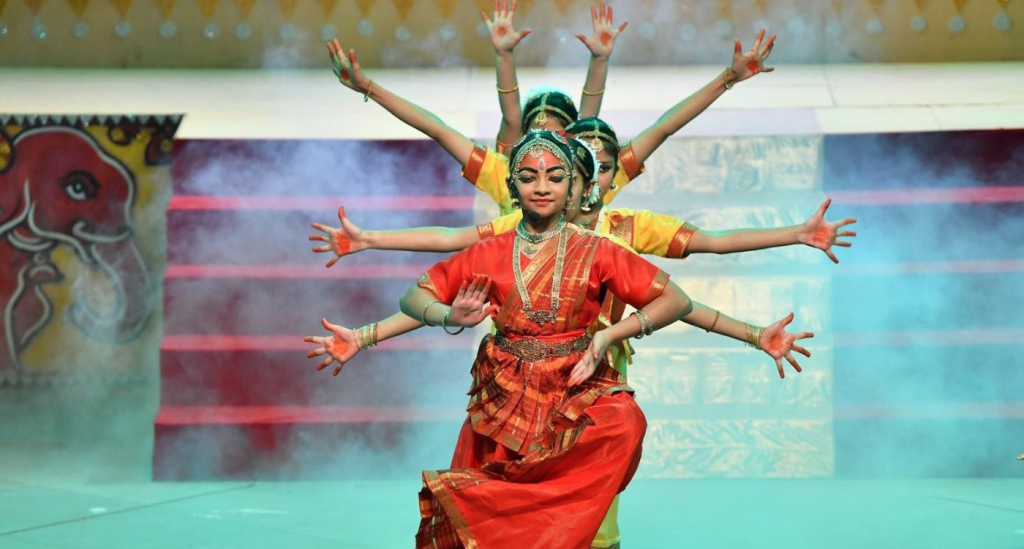 Significance of Indian Dance
Indian dance is a vibrant and expressive art form that encompasses a wide range of styles, including classical, folk, and contemporary. It is characterized by its intricate footwork, hand gestures, facial expressions, and rhythmic patterns, often accompanied by live music.
Storytelling and Narrative: Indian dance is often used to retell myths, legends, and historical events, bringing stories to life through movement and expression.
Cultural Preservation: Indian dance traditions have been passed down through generations, preserving cultural heritage, values, and customs through movement and performance.
Emotional Expression: Indian dance provides a powerful medium for expressing emotions, ranging from joy and celebration to sorrow and longing.
Global Appeal: Indian dance has captivated audiences worldwide, with its vibrant energy, storytelling, and intricate choreography.
NRI Perspectives on Indian Dance
As the feet tap and hands gracefully move, Indian dance tells stories that span centuries. NRIs, wherever they are, find kinship in the rhythmic footprints of classical, folk, and contemporary Indian dance forms. It's not just about the technical finesse; it's a vibrant expression of cultural identity, a rhythmic connection to their homeland.
Through NRI perspectives, we witness the reverence for Indian dance forms, each twirl preserving centuries of tradition. NRIs themselves, adorned with ankle bells and expressive gestures, become ambassadors of this rich heritage. Their stories unfold on global stages, proving that dance is a universal language that transcends borders.
The Global Impact of Indian Music and Dance
Indian music and dance, once confined to Indian shores, now reverberate worldwide, thanks to the influential touch of NRIs. Festivals, workshops, and performances organized by NRIs act as cultural bridges, introducing the global audience to the rhythmic poetry of India. The impact of Indian music and dance extends beyond auditoriums; it influences fashion, cinema, and various facets of global arts and culture.
As NRIs share the magic of Indian music and dance, they contribute to a global cultural shift. These art forms become not just entertainment but ambassadors of India's rich cultural heritage, creating a shared space where diverse cultures intermingle and resonate.
Preserving and Promoting Indian Music and Dance
Cultural Education: Integrating Indian music and dance into educational programs fosters appreciation and understanding of these art forms among younger generations.
Supporting Artists: Providing financial support and opportunities to musicians and dancers ensures the continuity and preservation of these artistic traditions.
International Collaborations: Encouraging collaborations between Indian artists and those from diverse backgrounds promotes cross-cultural exchange and innovation.
Digital Preservation: Archiving and digitizing Indian music and dance performances and recordings preserves these art forms for future generations.
Community Engagement: Organizing festivals, workshops, and performances fosters community engagement and encourages participation in Indian music and dance.
Indian music and dance are not just art forms; they are expressions of the soul of India, capturing the country's rich history, diverse traditions, and vibrant spirit. Preserving and promoting these art forms ensures that the melodies and movements of India continue to resonate across generations and cultures.
The Future of Indian Music and Dance among NRIs
What lies ahead for Indian music and dance in the NRI narrative? The future holds promises of continued thriving and evolution. Technology acts as a bridge, connecting NRIs with their cultural roots. Virtual classrooms, online performances, and collaborative projects keep the beats alive, reaching NRIs in the farthest corners of the globe.
Preserving these art forms becomes a collective responsibility. NRIs, armed with passion and technology, become torchbearers, passing the legacy of Indian music and dance to future generations. The rhythmic heartbeat of India finds new beats in the diaspora, ensuring that the cultural tapestry stays vibrant and alive.
Conclusion
In the symphony of global cultures, Indian music and dance, viewed through the lens of NRIs, paint a vivid and harmonious picture. These art forms, deeply rooted in tradition, find new expressions and admirers in every corner of the world. NRIs, as both guardians and innovators, play a pivotal role in sustaining the legacy of Indian music and dance. As we conclude our journey through this vibrant world, the echoes of classical ragas and rhythmic dance movements continue to resonate, proving that the allure of Indian music and dance knows no boundaries.