Many of us are searching for flights from and to India. What options are available now?
From 1 November, the NSW Government will remove quarantine requirements and caps for overseas arrivals who the Commonwealth Government recognises as fully vaccinated with a TGA-approved vaccine, the NSW government has announced.
Many people have started searching for flights between India and Australia after this announcement. However, the situation is confusing for many, considering no direct flights to India are available as yet.
We spoke to Gurvinder Walia from Journey Hub Travel to get an idea of what may happen.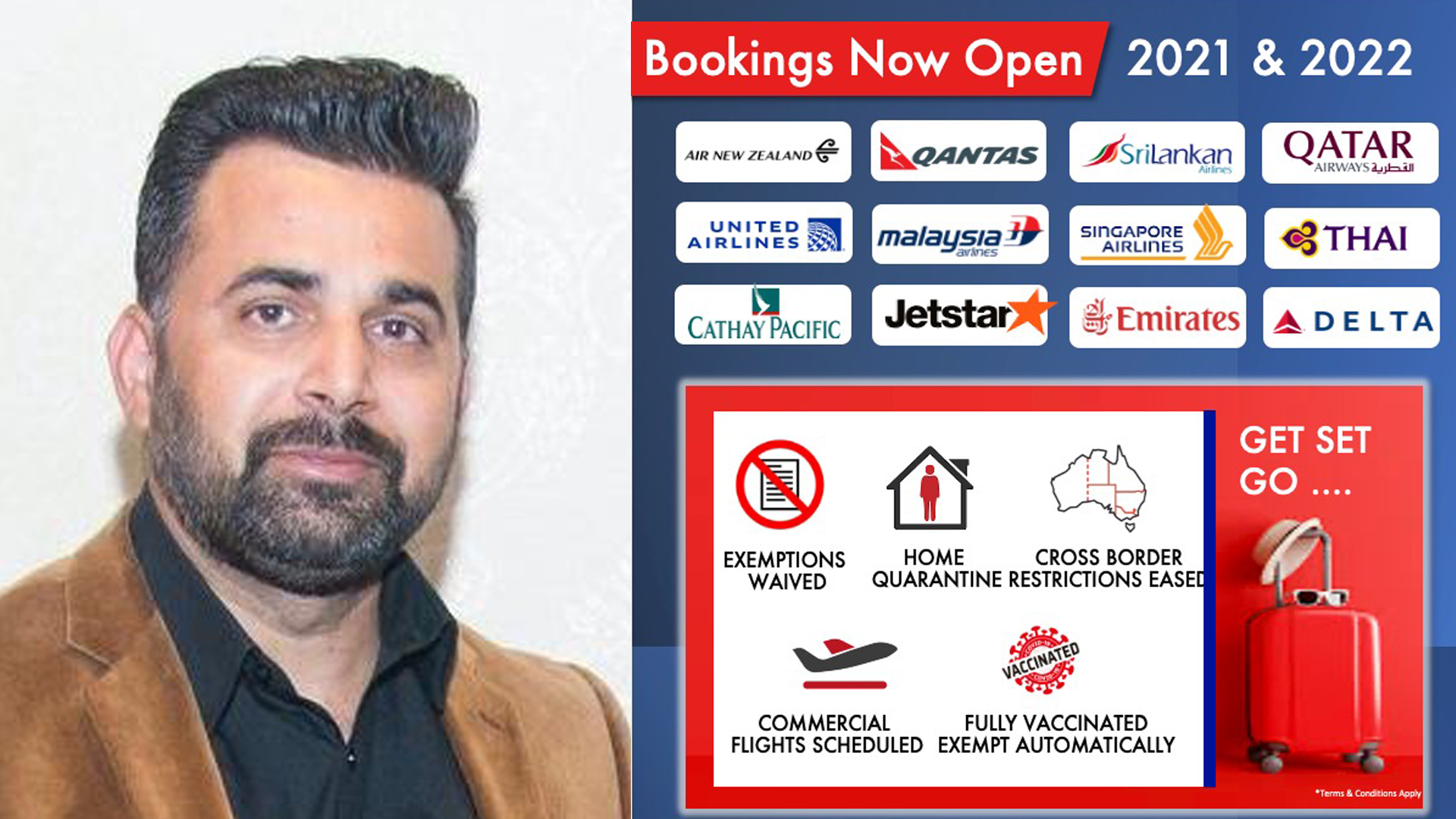 What are the options available to go to India?
Many commercial flights are operating, and with the travel exemptions waiver from 1 November 2021, people are taking advantage and booking their flights to go back to India to visit their family and friends. Bookings on Air New Zealand, Sri Lankan Airlines, Singapore Airlines, Emirates and Qatar Airways are now available.
What are the options available for Indians to come to Australia?
The caps on international passengers' arrival on a weekly basis as well as on each flight have increased, which has been welcomed by airlines because it invites more airlines to start their operations and book passengers. This will, in turn, make it economical for passengers to travel back to Australia and, the icing on the cake is that fully vaccinated return travellers can now quarantine at home for seven days.
What is the range of tickets available at the moment?
The pricing is far more economical than many flights operated during the Covid times, and more flights mean more competition and more affordable services. We are currently looking at return travel for less than $1000 in January 2022
Do we know when the direct flights will start?
It's uncertain to put a date on it for now. However, we have already had an almost 30% increase in flight schedules over the last two weeks. So, we can expect more flights, including direct flights, to be scheduled very soon.
Disclaimer: The information contained in this article is general and is not specific advice. If you would like accurate information relevant to your situation, you should consult a registered travel agent.