US Citizenship and Immigration Services (USCIS) has announced a trio of efforts to increase efficiency and reduce burdens to the overall legal immigration and visa system. 
USCIS will set new agency-wide backlog reduction goals, expand premium processing to additional form types, and work to improve timely access to employment authorization documents. Due to the COVID-19 pandemic and resource constraints resulting from the prior administration, USCIS inherited a significant number of pending cases and increased processing times. Through today's actions by the Biden administration, USCIS is acting to reduce these caseloads and processing times, while also ensuring that fair and efficient services are available to applicants and petitioners.
Follow NRI Affairs on Facebook and Twitter for latest updates. Support us on Patreon.
"USCIS remains committed to delivering timely and fair decisions to all we serve," said USCIS Director Ur M. Jaddou. "Every application we adjudicate represents the hopes and dreams of immigrants and their families, as well as their critical immediate needs such as financial stability and humanitarian protection."
Managing Attorney of Challa Law group, Lakshmi Challa says USCIS has announced a phased approach to expanding premium processing.
"The first phase will allow additional classifications of Form I-140, specifically EB-1(c) petitions and EB-2 national interest waivers (NIW), to be eligible for premium processing. Phase one will be implemented later in fiscal year 2022," Ms Challa told NRI Affairs.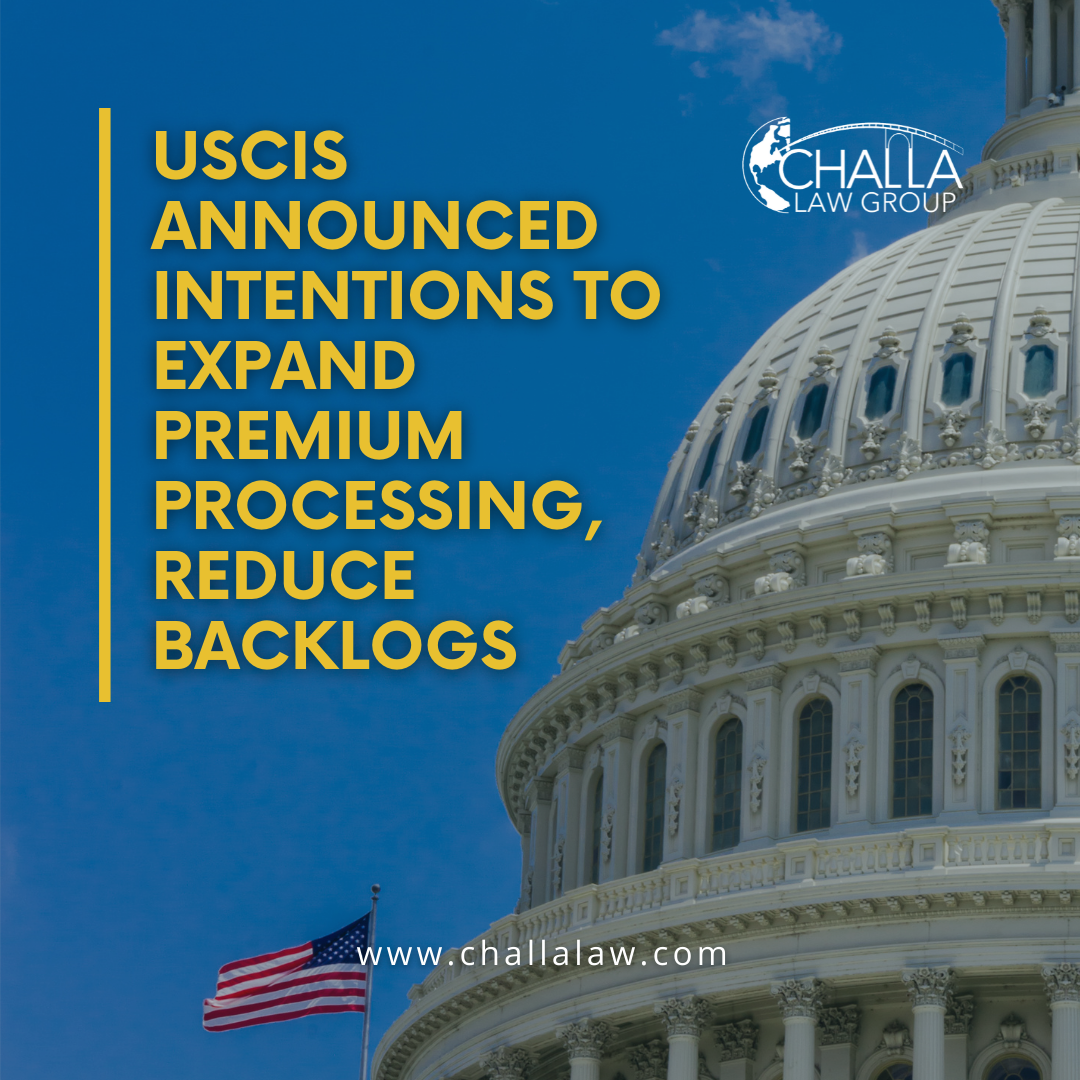 "The new proposed rule also had provisions for premium processing to be expanded to Form I-539, application to change/extend non-immigrant status, and Form I-765, application for employment authorization. These later phases will be rolled out over the next few years and will not be fully implemented until fiscal year 2025," said Ms Challa.
The new release includes information about USCIS internal goals to reduce processing backlogs. See below for a chart indicating the new cycle time goals included in the USCIS news release.
USCIS also reiterated on their efforts to extend validity periods for certain employment authorization documents (EAD) to mitigate lapses in work authorization while renewals are pending.