A tourist destination for centuries: India which is known for its different culture and amazing landscape. There are many things to see and do when you travel to India. Some people go to different places that are famous or some other person suggests them, but there are many places untouched or not much known to people.
There are a few least explored places in India that should be added to your next travel trip. Not wasting much time, let's explore the beautiful tourist destinations in India.
Unveiling India's Hidden Charms: Exploring Less Crowded Destinations
Beyond its well:known path, India is a well popular tourist destination nation. Exploring the least known destination is a journey about knowing the world of hidden gems, where the true personality of the nation comes from.
The Beauty of Exploring Less Crowded Destinations
Sometimes when you travel to the most famous tourist spot, which is undoubtedly a stunning spot but fully crowded, you are not able to enjoy the place. The main point to travel or visit an off beat destination is because of the peaceful and calm environment available there. Here you can experience your own company without any disturbance and far away from the crowd.
Serene Solitude: THe calm and peace the place offers by the Off The Beaten Track is one of the attractive things. You can walk through beautiful and clean beaches, hike through the unharmed nature of the forest, or simply sit beside the beautiful and relaxing lake hearing the wave sound with no disturbing sound of the crowd. It is a great opportunity to connect with nature and yourself without any disturbance.
Unspoiled Landscapes: Off The Beaten Track Tourist Destinations will help you to look at the landscape which is untouched and undamaged by the people. From the beauty of the hill station environment greenery to the beautiful faraway deserts, these landscapes will continue to have their natural charm.
Closer Encounters with Wildlife: wildlife sanctuaries and reserves are closer to many Off The Beaten Track Tourist Destinations. These help us to connect with nature and wildlife and take a closer look at them, whether showing the impressive beauty of a tiger in its habitat or rare or exotic bird species in their natural surroundings.
Preservation of Local Culture and Heritage
Offbeat destinations are often strongholds of local culture and heritage. These places have not been heavily influenced by the homogenising effect of mainstream tourism, and thus, they retain their authenticity.
Cultural Immersion: In these destinations, you have the chance to immerse yourself in the local culture. You can witness age-old traditions, attend local festivals, and interact with indigenous communities. The experiences are raw, genuine, and enlightening.
Architectural Marvels: Many hidden gems house architectural marvels that are a testament to the country's rich history. From ancient temples carved into cliffs to palaces adorned with intricate artwork, these structures are living relics of a bygone era.
Preservation of Traditions: The traditions and customs of these regions remain intact. You can witness traditional art forms, rituals, and crafts that have been passed down through generations. It's an opportunity to appreciate the artistry of local artisans.
The Thrill of Discovering Something New and Unexplored Tourist Destinations in India
There's a unique thrill in visiting a destination that's largely unexplored. It's a journey into the unknown, where surprises and discoveries await at every turn.
Sense of Adventure: Offbeat destinations often require a sense of adventure. The roads may be less travelled, and the accommodations might be basic. However, it's this spirit of adventure that makes the journey all the more rewarding.
Hidden Treasures: These destinations are like hidden treasure chests waiting to be unlocked. You might stumble upon secret viewpoints with breathtaking vistas, stumble upon hidden waterfalls, or even find caves adorned with ancient paintings.
Unique Stories: Each offbeat destination has its unique stories and legends. These stories are not as widely known as the tales of popular spots, but they are equally fascinating. Listening to the tales from locals can be an enlightening experience.
In essence, exploring less crowded destinations in India is an invitation to discover the country's hidden treasures, immerse yourself in its rich culture, and embark on adventures that promise unique stories and experiences. It's a journey that takes you off the well-worn path and onto a road less travelled.
Hidden Gems of India
India's hidden treasures are equally appealing as its well-known attractions when it comes to tourism. While it's necessary to see the famous locations, there's something unique in discovering lesser-known locations. These unusual travel spots provide an interesting perspective into the nation's natural beauty, cultural variety, and friendly people. They enable you to experience real, pure India and go beyond the things they are about to know from the people.
North India: Beyond the Taj Mahal
When one thinks of North India, the first image that often comes to mind is the magnificent Taj Mahal in Agra. While the Taj is undoubtedly a must-visit, the northern region of India has so much more to offer.
Gurez Valley, Kashmir: Nestled in the Himalayas, Gurez Valley is a beautiful and secure destination. It offers stunning landscapes, cool air, and the soothing sound of rivers. You'll encounter shepherds and picturesque fields, creating a tranquil atmosphere. Attractions include Wular Lake, Razdan Pass, and Peer Baba Shrine.
Phugtal Gompa, Jammu & Kashmir: Phugtal Gompa, located in Zanskar, is one of Asia's remotest monasteries. It's perched in a mountain cave with awe-inspiring views of the Tsarap River. Reaching this peaceful place is an adventure as there are no roads. Trek for a day or two to discover this hidden gem. Attractions include Drang Dung Glacier and Nun Kun Kasif.
Chopta, Uttarakhand: Chopta is a charming destination with breathtaking views of the Himalayas, snow-capped mountains, and lush forest trails. This peaceful town offers mystical meadows, towering trees, and a warm atmosphere. Attractions include Koteshwar Mahadev Temple and Kartik Swami Temple.
Kanatal, Uttarakhand: Just over 80 km from Dehradun, Kanatal is a picturesque hamlet perfect for romantics. It's one of India's unexplored gems, featuring stunning views and cosy accommodations. Kanatal offers special terrace stays ideal for couples. Attractions include Surkanda Devi Temple and Tehri Dam.
Damro, Arunachal Pradesh: Damro is the gateway to the longest hanging bridge in Arunachal Pradesh, measuring 1,000 feet. This rural escape captivates with its bamboo houses, swaying bridges, and a laid-back lifestyle. The sights of meadows, grasslands, and not:so: wild bison make it a welcoming destination. Attractions include Damro Labokellie Tea Garden.
Kila Raipur, Punjab: Kila Raipur is famous for its Rural Olympics, showcasing vibrant culture, engaging games, and energetic dance performances. The place is believed to be where you can befriend strong and valiant people. The energy here is otherworldly, making it one of India's best unexplored destinations.
Mohammadpur Umri, Uttar Pradesh: Mohammadpur Umri has an interesting story: it has an unusually high number of twins in its population. This small village with its simple beauty offers a unique perspective on traditions and culture. It's a great place for a mini vacation to understand local customs. Attractions include Prayagraj.
South India: The Uncharted Territory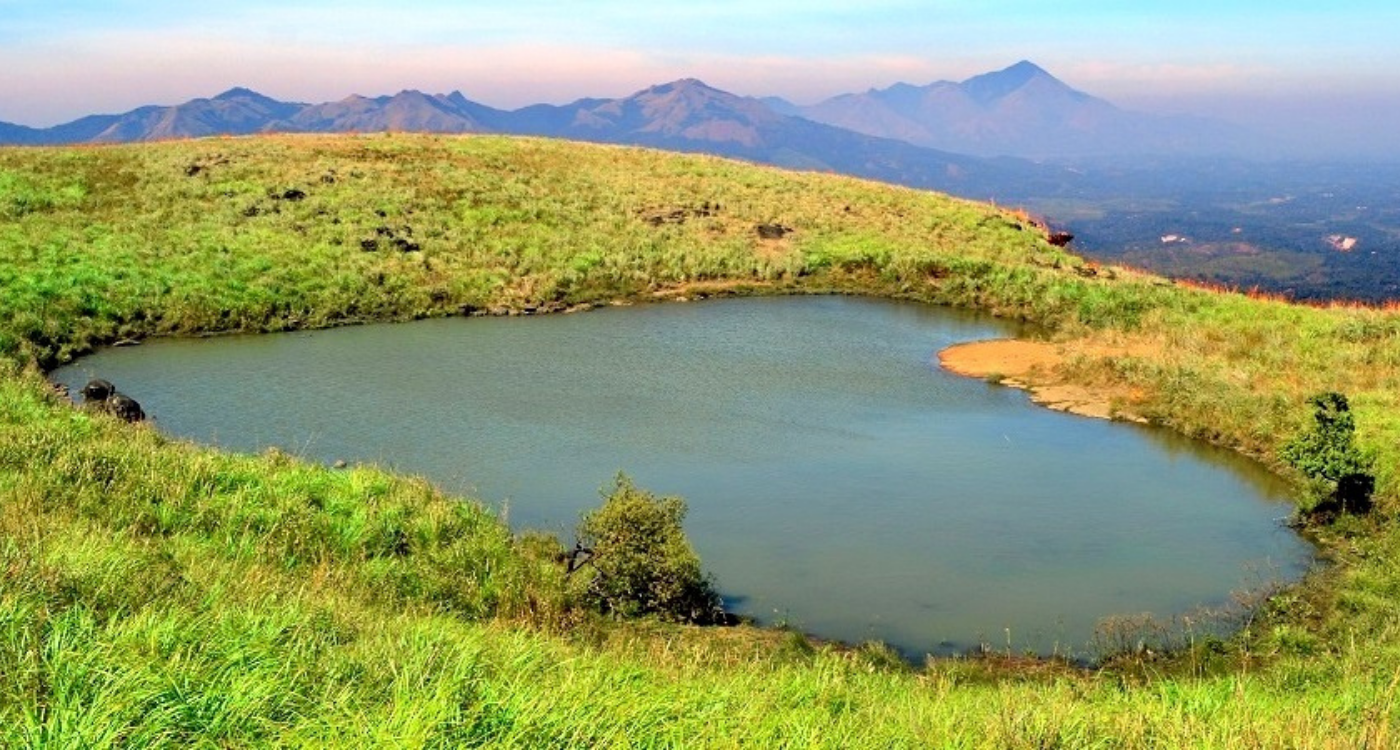 Halebidu, Karnataka: Halebidu, a hidden gem in South India, is a place of forgotten but charming temples. It's a dream destination for history enthusiasts and archaeologists. This peaceful location was once a royal capital, and it offers provide peace that's hard to find in the modern world. When you visit, you'll be captivated by the temples that make you forget all the others you've seen. Attractions: Basadi Halli, Kedareshwar Temple, Hoysaleswara Temple.
Daroji Sloth Bear Sanctuary, Karnataka: While you may have heard of the famous ruins of Hampi, Daroji Bear Sanctuary is an exceptionally clean and well-maintained bear reserve that remains relatively unknown. Home to over 120 sloth bears and various other wild animals, this sanctuary offers a unique experience. If you're fortunate, you might witness the wide gorge from a watchtower. At 2 pm every day, you can watch the bears feeding from a relatively close spot, as the authorities provide them with food and water. Attractions: Kamalapura, Mahanavami Dibba.
Moodbidri, Karnataka: Moodbidri is a Jain paradise and a historian's dream destination. Numerous Jain shrines, some centuries old, portray the Digambara culture, giving the place a distinct character. The most renowned is the thousand-pillared Jain Temple, which is said to be over 600 years old. Its architecture bears influences from Nepal, Hoysala, and the Orient. Attractions: Kanchibail Waterfalls, Gomateshwara Statue, Durga Waterfalls
Chembra Lake, Western Ghats: Nestled in the heights of the Wayanad range in the Western Ghats, Chembra Lake is an exceptional destination. It is believed to have never dried up, also resist drought and high temperatures. What sets this lake apart is its distinctive heart-shaped form, making it India's only natural heart-shaped lake. Attractions: Karapuzzha dam, Lakkidi View Point
Urakam, Kerala: Urakam, one of India's unexplored places, boasts majestic beauty, rich culture, skilled artisans, vibrant festivals, and delectable cuisine. Away from the hustle and bustle of city life, this destination offers relaxation and the opportunity to learn pottery from expert artisans. Attractions: Peruvanam Mahadeva Temple, Ammathiruvadi Temple
East India: Off the Tourist Map
Damro, Arunachal Pradesh: Hidden Rural Charm Damro, nestled in Arunachal Pradesh, offers a serene escape. It's home to the longest hanging bridge in the state, stretching 1,000 feet. Here, you'll discover thatched bamboo houses, swaying suspended bridges, and the laid-back lifestyle of locals. As one of the lesser-known tourist destinations in India, Damro welcomes you with sights of harvested crops, not-so-wild bison, vast meadows, and inviting grasslands. Attractions: Damro Labokellie Tea Garden
Mawlynnong, Meghalaya: The Cleanest Village Mawlynnong, in Meghalaya, earned the title of 'The Cleanest Village in Asia.' This picturesque village remains relatively unknown in the country. Its well-maintained roads, polished streets, and spotless houses resemble high-end cities. Organised waste disposal, maintained public utilities, and bamboo dustbins make urban cities seem lacking in comparison.Attractions: Living Root Bridge, Balancing Rock
Sandakphu, Darjeeling: The Mystical Heights Sandakphu, the highest peak in Darjeeling, reaches a staggering altitude of 3,336 meters. Its name, which means 'height of the poison plants,' reflects the presence of a poisonous wolfsbane plant near the peak. For adventurers seeking the road less travelled, Sandakphu offers a thrilling experience. Attractions: Phalut, Tumling, Meghma
Mawsynram, Meghalaya: The Wettest Wonder Mawsynram, famous as the wettest place in the world, is a mesmerising village surrounded by lush greenery. It surpasses Cherrapunjee by a slight margin in terms of rainfall. With its drizzling rain and lush landscapes, Mawsynram provides an ideal escape from daily life. The village is renowned for its gigantic stalagmite formations, resembling the shape of a 'Shivling.' Attractions: Mawsmai Falls, Nohkalikai Falls, Cherrapunjee, Mawlyngbna, Mawsmai Caves
Majuli, Assam: River Island Culture Majuli, a lush-green island in the Brahmaputra River, is one of the world's largest river islands, covering 1250 sq. kms. This unique destination, often considered one of the best places to visit in Assam, is a cultural hub. It's home to tribal communities, offering tourists the chance to experience and learn about their unique culture. Attractions: Kamalabari Satra, Dakhinpat Satra, Auniati Satra, Garmur
Tawang, Arunachal Pradesh: The Sacred Heights Tawang, the birthplace of the 6th Dalai Lama, Tsangyang Gyatso, is a town of beauty and serenity. Resting at an altitude of 3048m, it's home to one of the most beautiful monasteries. The Tawang Monastery, a sacred place for Buddhists, is a major highlight. The name 'Tawang' is pronounced as 'Dawang,' and it offers breathtaking views that promise relaxation. Attractions: Sela Pass, Madhuri Lake, Tawang War Memorial, Tawang Monastery.
Lunglei, Mizoram : The Scenic Bridge Lunglei, which translates to 'the bridge of rock,' is admired for its scenic beauty and natural landscapes. This unexplored gem offers activities like trekking, bird watching, and adventure sports. Located in the southern part of Mizoram, the name derives from the rock-like bridge found here. Attractions: Khawnglung Wildlife Sanctuary.
Lepakshi, Andhra Pradesh: Lepakshi, a serene town in Andhra Pradesh, is a hidden gem in India, known for its Veerabhadra Temple, dedicated to Lord Shiva. The temple features vibrant frescoes depicting Ramayana and Mahabharata tales, and a 'hanging pillar' that stands tall without support. Visit the temple and Jatayu Theme Park during November to March.
West India: Exploring the Unexplored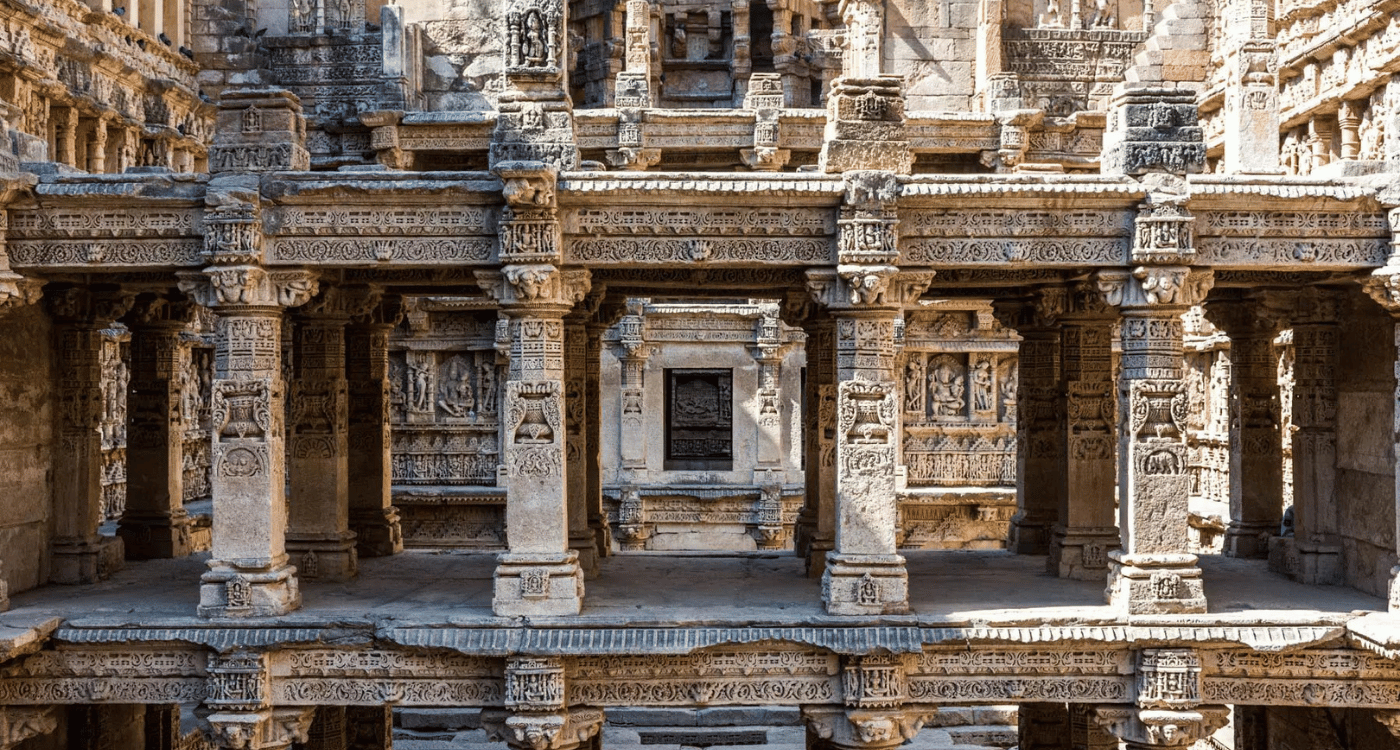 Palitana, Gujarat: Palitana, a serene town in the western state of Gujarat, is a hidden gem among India's tourist destinations. It's famous for its stunning collection of temples on Shatrunjaya Hill, a sacred pilgrimage site for Jains. The climb up the hill offers breathtaking views, making it an enchanting experience.
Rani ki Vav, Gujarat: Rani ki Vav, a stepwell in Gujarat, is an architectural wonder that's often overshadowed by more famous sites. This stepwell is a mesmerising piece of history and is adorned with intricate carvings. It's a place where you can immerse yourself in the beauty of ancient Indian craftsmanship.
Diu, Gujarat: Diu, a small island town off the coast of Gujarat, is a tranquil paradise. With its pristine beaches and Portuguese-influenced architecture, it's an offbeat destination that's perfect for a relaxing getaway. The blend of natural beauty and cultural heritage is a unique draw.
Parule and Bhogwe, Maharashtra: Parule and Bhogwe, located in Maharashtra, offer an unexplored coastal experience. Parule provides a taste of rural life with farm stays and local cuisine. Engage in activities like cow milking and fishing. Bhogwe, on the other hand, boasts rustic temples and a serene ambiance, making it a perfect spot to relax by the coast.
Velas, Maharashtra: Velas, a quaint village in Maharashtra, stands out for its dedication to protecting and nurturing turtle species. Witness the wonder of life as you watch baby turtles hatch and make their way to the sea. Don't miss the annual turtle festival, a mesmerising event that showcases this noble cause.
Champaner, Gujarat: Champaner, located in Gujarat, is a UNESCO World Heritage Site with a rich history and captivating views. It's situated on the Pavagadh hills, believed to be a fragment of the Himalayas carried by Lord Hanuman during the Ramayan. This offbeat destination is ideal for history enthusiasts, offering a glimpse into the past.
These lesser-known tourist destinations in India offer unique experiences and cultural insights, making them ideal for travellers looking to explore beyond the usual tourist hotspots.
Central India: Offbeat Adventures
Chitrakoot, Madhya Pradesh: Chitrakoot, a lesser-visited Indian tourist destination, is renowned for its association with Lord Rama, a revered figure in Indian mythology. The town boasts sacred sites and temples significant in Hindu culture. Chitrakoot is also a scenic wonder, situated along the tranquil Mandakini River, offering leisurely strolls and picturesque ghats. This less crowded, spiritually rich, and naturally serene tourist destination in India offers a unique opportunity to explore the beauty of the region.
Kanha National Park, Madhya Pradesh: Kanha National Park in Madhya Pradesh is a top tourist destination in India, known for its diverse wildlife, including the Bengal tiger. Visitors can witness these majestic creatures in their natural habitat, as well as leopards, deer, and various bird species. Kanha offers an opportunity to explore the wilderness, observe wildlife, and immerse oneself in the natural beauty of central India, making it a remarkable addition to the Indian tourist list.
Ajanta and Ellora Caves, Maharashtra: The Ajanta and Ellora Caves in Maharashtra are UNESCO World Heritage Sites, offering a glimpse into India's rich cultural and artistic history. These hidden gems, known for their ancient rock-cut temples and monasteries, feature intricate carvings, sculptures, and vibrant frescoes depicting Indian mythology. Each cave has its unique charm, making it a captivating experience for history enthusiasts and art lovers. This is a must-see for exploring India's tourist destinations.
Conclusion
India's hidden gems, located in North, South, East, West, and Central India, offer unique experiences that connect travellers with the country's heart and soul. These hidden gems offer a chance to escape crowds, embrace local customs, and embark on adventures that promise incredible stories. When planning your next journey to India, consider veering off the well-trodden tourist paths and exploring these offbeat destinations. This journey will uncover a world of beauty, culture, and adventure that defines the true spirit of tourist destinations in India, taking you beyond the ordinary and into the extraordinary.