People from more than 15 countries expressed solidarity with the social media campaign and held up posters that said the right to speak up is not anti-national
Thirty international human rights groups and non-resident Indians from 15 countries led a strong social media campaign on December 10, on the occasion of Human Rights Day, to highlight the Indian government's failure to protect democratic rights of its citizens.
In a joint statement, these rights groups including UK's Anti-Caste Discrimination Alliance (ACDA), Australia's The Humanism Project, US's Hindus for Human Rights, Coalition of Seattle Indian Americans, Dalit Solidarity Forum, South Africa's People Against Apartheid and Fascism (PAAF), condemned the "growing attacks on human rights in India".
Posters popped up in numerous cities around the world, like Sydney, Melbourne, Zurich, Paris, Berlin, Munich, London, Kuala Lumpur, Cape Town, Tokyo, New York and Amsterdam that carried the message: "Speaking up Is Not Anti-national, Silencing People Is!"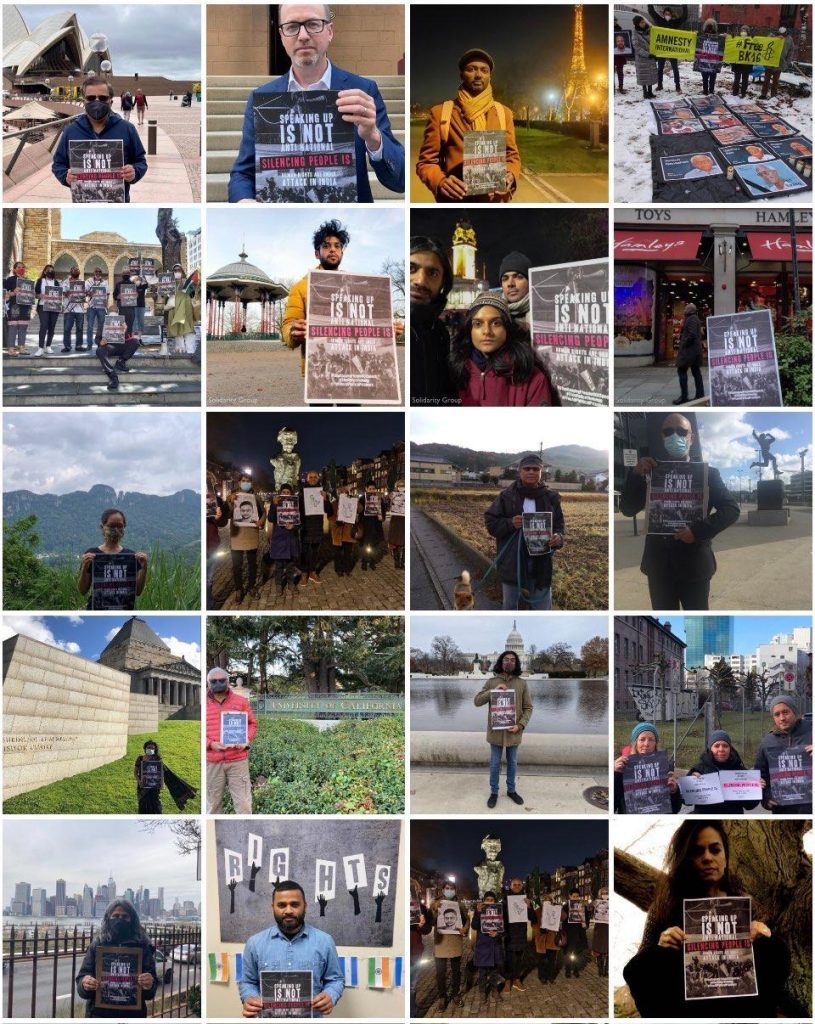 Co-founder of The Humanism Project based in Australia, Haroon Kasim, said, "We stand proudly as Indians who will speak out loudly against any efforts to compromise or threaten India's proud history of diversity, inclusiveness or her democratic values."
"Governments will come and go but we remain committed to standing up and protecting India's proud multicultural, multi religious, multilingual and democratic ethos. We will not have it any other way", he said.
Sunita Viswanath from Hindus for Human Rights based in the US, declared, "We are progressive Hindus who respect the egalitarian and inclusive principles in the Indian constitution. For us, 'vasudhaiva kutumbakam' means a world where no one is superior to another (which means an end to caste), and all live in peace and harmony."
"We call on the Indian citizenry – particularly the Hindu majority – to wake up to the horrors taking place before their eyes and remove Hindutva hatred from their hearts and their government," she said.
People Against Apartheid and Fascism (PAAF) based in South Africa, also expressed solidarity on the issue of human rights violations in India. Prof Usuf Chikte, on behalf of PAAF said, "…South Africans are all too familiar with state repression, the plight of political prisoners, violation of human rights and the value of international solidarity. We believe that an injury to one is an injury to all. We call for the Indian government to stop criminalising human rights advocacy. Repeal the UAPA. Stop detention without trial. Cease persecution of dissenters. Respect human rights, rights to freedom of speech, belief, and association. Disagreeing with the dominant party's ideology and policies does not make an individual a criminal."