MBAs and Techies are among hundreds of applicants who queued up to attend a series of recruitment seminars for an onion farming job in South Korea, organised in Kerala recently.
The seminars were organised by the state owned Overseas Development and Employment Promotion Consultant (ODEPC) in Ernakulam and Thiruvananthapuram, in collaboration with a South Korean agricultural company, to explain the work atmosphere, climate, living conditions and food style in South Korea. According to media reports, technically qualified graduates and MBAs attended the seminars, despite the required qualification for this job being a class X certificate.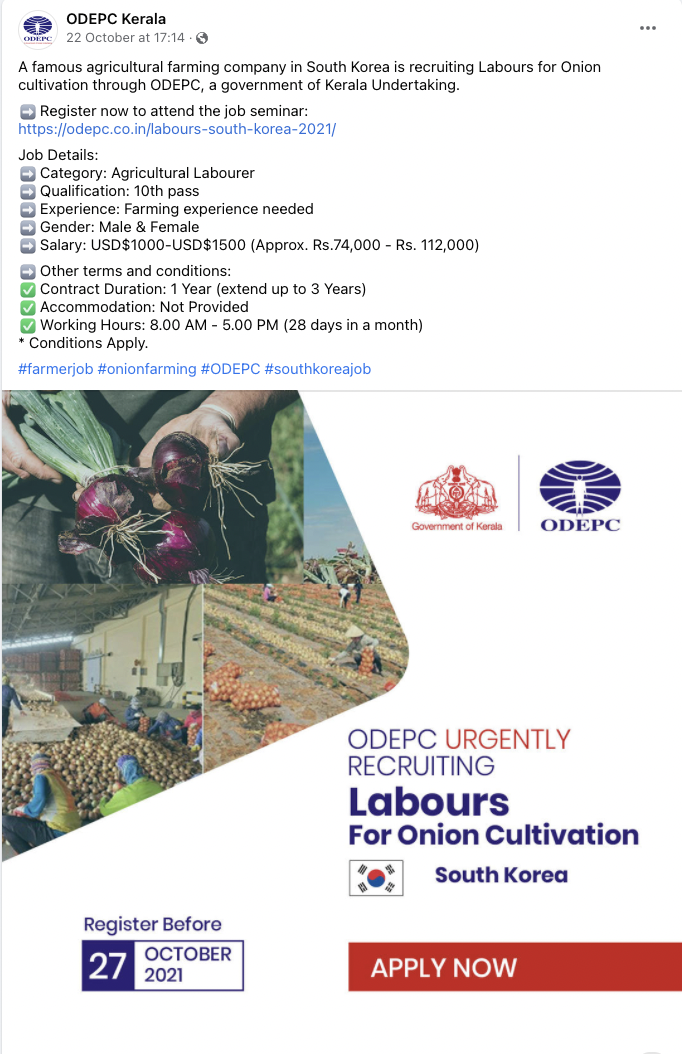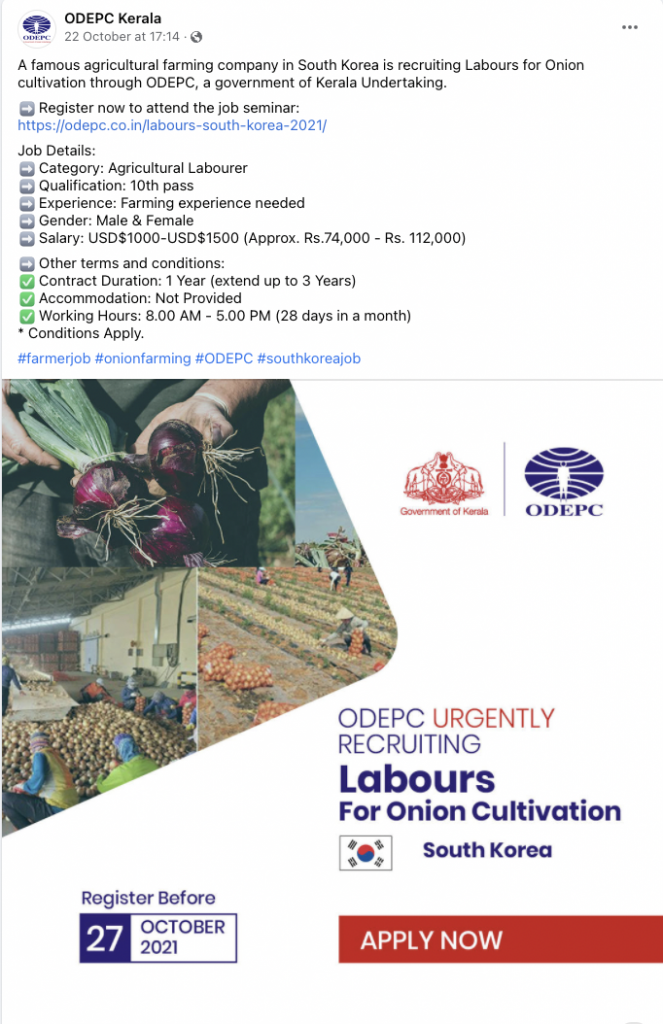 ODEPC has reported that they have received more than 5,000 applications, which will be screened and shortlisted. Despite the fact that Rs 110 thousand (USD 1,500) a month is a good pay, it comes with a catch – farm labourers will be working nine hours a day for 28 days a month, with only two days off. It is also said that the climate of the region can be extremely severe, as it can go below 20 degrees Celsius. Those recruited will also be responsible for finding accommodation and food.
The onion farms are located in the Sinan and Muan islands in the southern part of South Korea. The recruitment is for 100 vacancies.
The state of Kerala has been ravaged by the COVID-19 pandemic, and by frequent cyclones, rains and floods. These disasters have added to the joblessness of the people of Kerala. So much so, that they are now looking for employment in places not known to be the first choice for the average Keralite seeking employment outside of the country..