Australia's premier institute for Scientific research, The Commonwealth Scientific and Industrial Research Organisation (CSIRO) has awarded Indian-born Dr Rai Kookana with a Life Time Achievement Award for his services to the organisation and the science.
Coming from a humble background in India, Dr Kookana has made a name for himself in Environmental Science. He has 30 years of research experience as an environmental chemist focusing on the fate of organic contaminants, including pesticides, endocrine-disrupting chemicals, pharmaceuticals and personal care products.
In a conversation with NRI Affairs, Dr Kookana said that the award reflects the cumulative contribution one makes over their career, and in my case, it is a 30-year-long contribution, particularly in the field of environmental science.
"It's really good to get acknowledgement from your peers, particularly from home. It is particularly pleasing from a migrant's point of view. Obviously, you come to a new country. Your life is transplanted in a new environment. It takes some time for you to start flourishing. And then you're competing with the world's best talent. And then to be counted at the top of that group is certainly something worth being pleased about personally and as an Indian community," he told NRI Affairs.
Listen to the interview with Dr Rai Kookana
Dr Kookana comes from a family of farmers in a small village near Hissar in Haryana. He remembers the school days when he and his siblings used to go to school barefoot as shoes were a luxury.
He says, "I come from a very humble background. We didn't even have shoes to go to school. We had to travel four and a half kilometres one way to the high school."
Dr Koonka received his Bachelor of Science (Hons) in Agriculture (1978) and the Master of Science in Soil Science (1980) degrees from Haryana Agricultural University, Hisar. In 1989 he was awarded a Doctor of Philosophy in Soil Science by The University of Western Australia, Perth, Australia.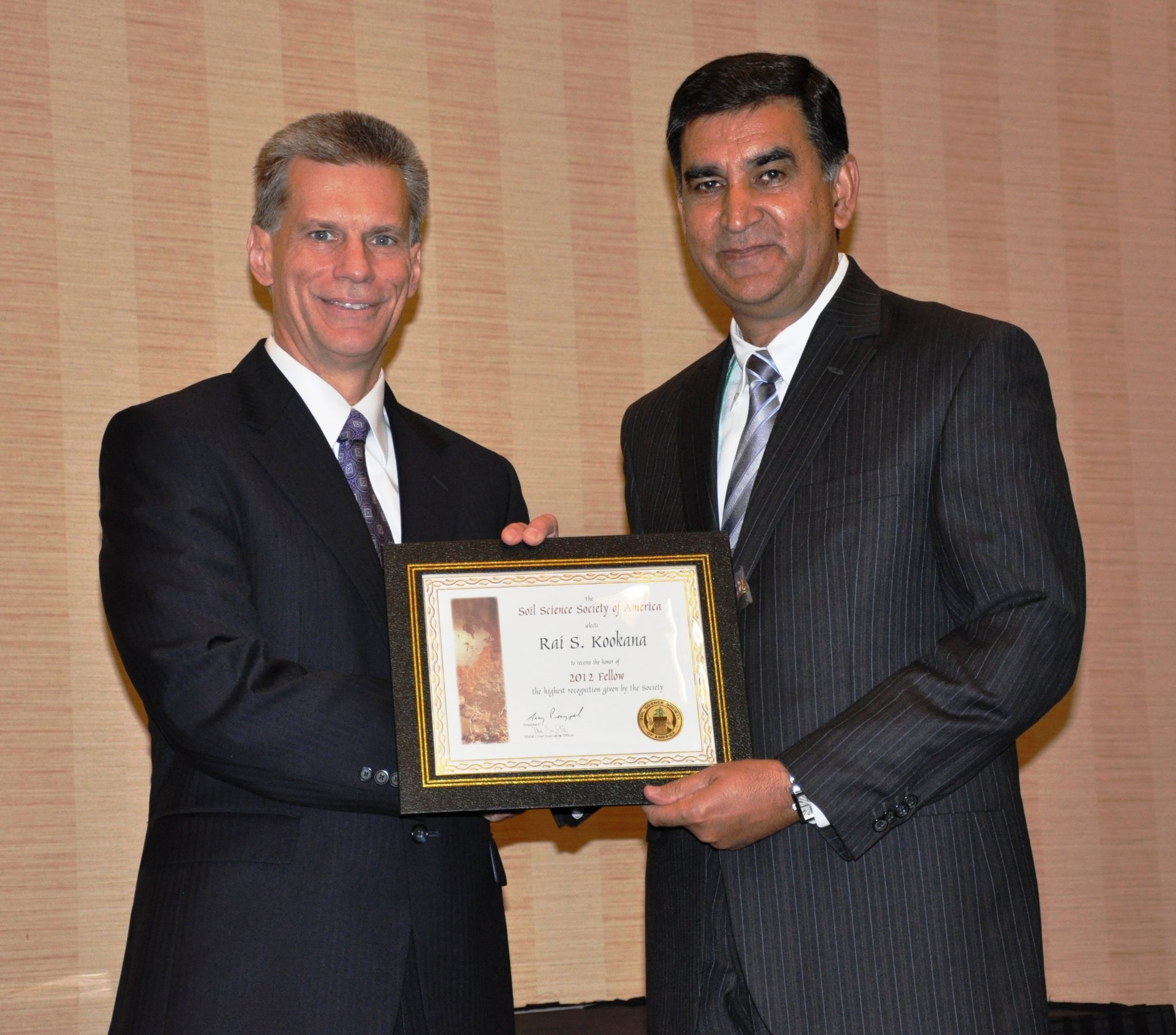 For his pioneering scientific contributions and delivery of outcomes and impact to government and industry, Dr Kookana was elected a Fellow of the Soil Science Society of America. In addition, Soil Science Australia was awarded the prestigious Prescott Medal in 2016 for his outstanding contributions to soil science.
Dr Kookana has published more than 260 articles that have been cited more than 10,000 times.
He credits his success to his wise and hardworking parents, who always valued education over everything.
"My parents had no formal education but a lot of wisdom and affection and love for us. So they just wanted to make sure that we all get an education. So consequently all other family members for education. In fact, three of us live here in Australia now and did PhDs in different fields. So that's all due to my parents' hard work to make sure that you change the direction of your life and get an education. That was the only way they thought, to break this poverty cycle, which luckily we managed to do," Dr Kookana told NRI Affairs.