The story of the Indian diaspora is one of remarkable journeys and incredible achievements. Non-resident Indians (NRIs), by race and heritage, have transcended geographical boundaries and redefined success on the global stage. Their contributions have left an indelible mark on various aspects of society, including entrepreneurship, technology, politics, and the arts. The tales of these accomplished individuals illuminate the far-reaching impact that NRIs have on the world, embodying the spirit of India while making significant strides in their adopted homelands.
From pioneering tech giants who have transformed the landscape of Silicon Valley to leaders who have held influential positions in global corporations and governments, NRIs have consistently demonstrated their ability to excel, innovate, and lead. Their stories, rooted in their Indian heritage, exemplify the power of diversity and cross-cultural exchanges, showing that regardless of where one calls home, excellence knows no borders.
In this special edition, we celebrate the NRI success stories that have inspired and captivated the world. These profiles of accomplished NRIs will shed light on their remarkable achievements, contributions, and the awards that have recognized their exceptional talents. Together, they represent a testament to the enduring influence of India on the global stage and the limitless potential of the Indian diaspora.
Certainly, the journey to success is often marked by struggles, challenges, and perseverance. Here are the struggle stories of a few remarkable NRIs who overcame obstacles to reach the pinnacle of their respective fields:
1) Satya Nadella: Transforming Microsoft's Future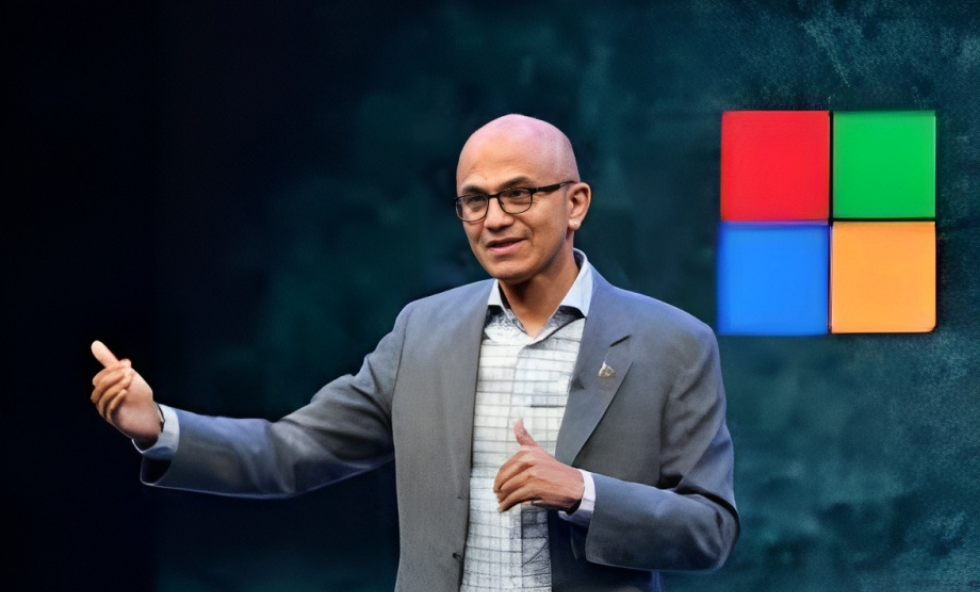 Struggle: Satya Nadella's path to becoming the CEO of Microsoft was not without its challenges. He faced the tragedy of losing his son, Zain, to cerebral palsy. This experience deeply affected him but also gave him a greater perspective on life's challenges.
Triumph: Nadella's leadership has transformed Microsoft into a technology giant. His focus on cloud computing and empathy-driven leadership has reshaped the company and solidified his place as a tech luminary.
2) Nina Davuluri: Breaking Stereotypes as Miss America
Struggle: Nina Davuluri's historic win as the first Indian American Miss America was met with racist backlash and criticism. She faced discrimination based on her ethnicity and appearance, which tested her resilience.
Triumph: Davuluri's win not only shattered stereotypes but also inspired conversations about diversity and inclusion in America. She used her platform to advocate for cultural understanding and became a symbol of resilience in the face of adversity.
3) Vikram Patel: Revolutionizing Mental Healthcare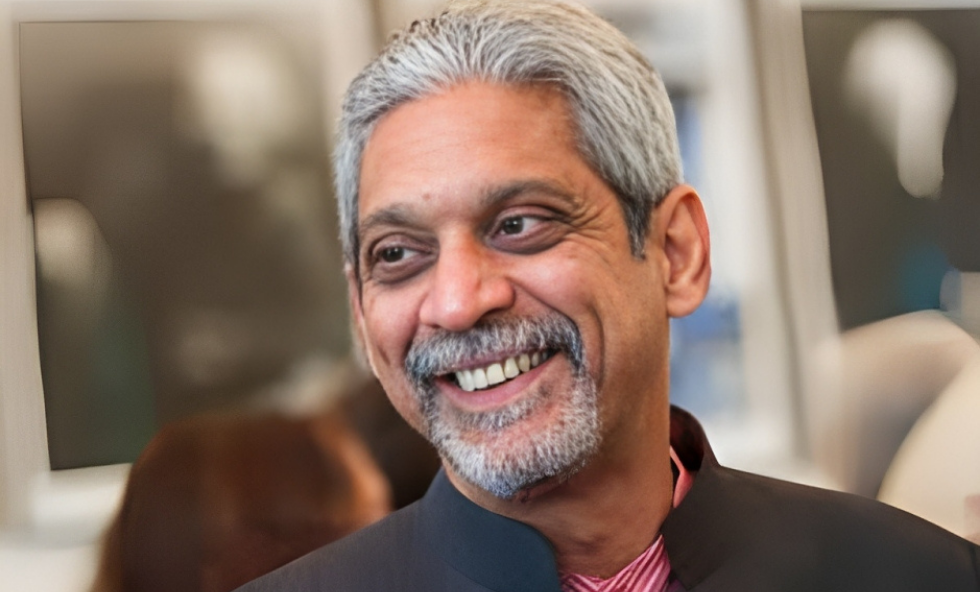 Struggle: Vikram Patel's journey to transform mental healthcare in low-income countries was fraught with challenges. He faced resistance and skepticism about community-based mental health programs and the integration of mental health into primary care.
Triumph: Patel's innovative approach to mental healthcare has revolutionized access to care in resource-constrained settings. His programs have been implemented in various countries, improving the lives of countless individuals and proving the effectiveness of community-based care.
4) Kalpana Chawla: A Dream of Space
Struggle: Kalpana Chawla's journey to becoming an astronaut in the United States was a tale of persistence and resilience. She faced numerous obstacles as a woman in a male-dominated field, in addition to adjusting to life in a new country.
Triumph: Chawla's dream was realized when she became an astronaut and mission specialist on NASA's Space Shuttle Columbia. Her achievements transcended gender and ethnic barriers, opening doors for future astronauts and inspiring generations.
These individuals faced adversity and setbacks on their paths to success. However, their determination, resilience, and unwavering commitment to their goals allowed them to overcome challenges and make a significant impact in their respective fields. Their struggle stories serve as a testament to the human spirit's ability to triumph over adversity, leaving a lasting legacy of inspiration for others striving to achieve their dreams.
Certainly, here are additional NRI individuals who have faced and overcome struggles on their paths to success:
5) Rajat Gupta: From Orphan to Corporate Leader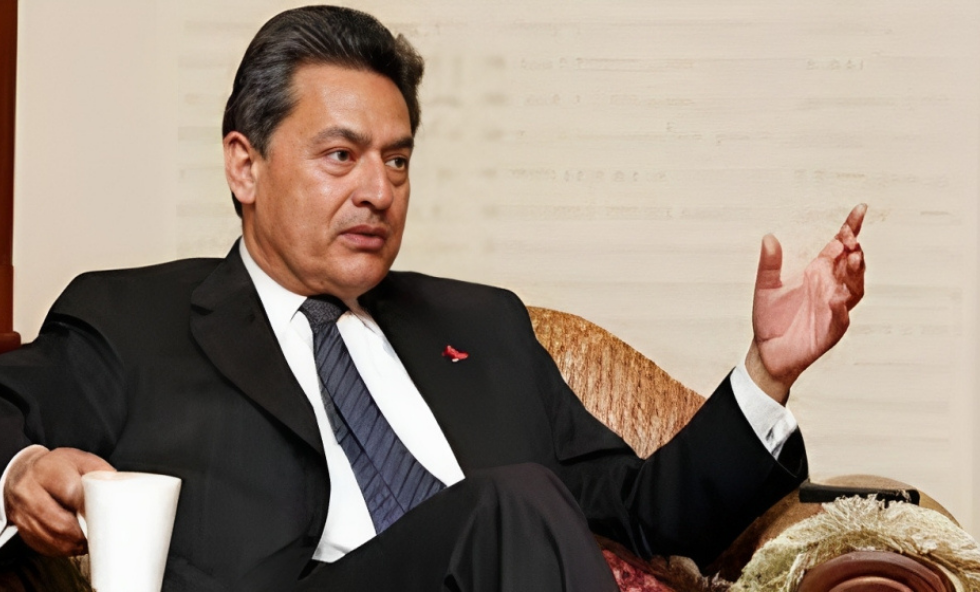 Struggle: Rajat Gupta's journey began as an orphaned child in India. He faced adversity, poverty, and the loss of both parents at a young age, which presented significant challenges.
Triumph: Despite his challenging early years, Gupta went on to become a renowned management consultant and leader, serving as the Managing Director of McKinsey & Company. His accomplishments reflect his resilience and determination.
6) Ritu Jha: Advocating for Cultural Integration
Struggle: Ritu Jha, an NRI journalist and advocate, faced the challenges of assimilation and cultural adaptation when she moved to the United States. She navigated cultural differences and overcame bias and stereotypes.
Triumph: Jha's career in journalism and advocacy has focused on bridging cultural gaps and promoting Indian culture and achievements in the United States. She is a vocal advocate for cultural integration and understanding.
7) Reshma Saujani: Empowering Women in Tech
Struggle: Reshma Saujani's journey in technology was marked by the struggle to overcome gender biases and stereotypes. She faced adversity as a woman in the male-dominated tech industry.
Triumph: Saujani is the founder of Girls Who Code, an organization that empowers young women to pursue careers in technology. Her work has had a transformative impact on the gender diversity of the tech field.
8) Padmasree Warrior: A Trailblazing Tech Executive
Struggle: Padmasree Warrior, a successful NRI tech executive, faced early challenges as she navigated the male-dominated tech world. Her journey from India to the United States came with cultural adaptation challenges.
Triumph: Warrior went on to become a top technology executive, serving in key leadership roles at companies like Cisco Systems and NIO. She's known for her pioneering work in technology and her contributions to innovation.
These individuals have shown that struggles and challenges can be stepping stones to success. Their stories inspire others to persevere, embrace diversity, and overcome obstacles on the path to achieving their goals and making a meaningful impact on the world.
Conclusion
The stories of accomplished Non-Resident Indians (NRIs) are a testament to the boundless potential that emerges when talent, determination, and heritage converge on the global stage. As we conclude this exploration of NRI success stories, it becomes evident that these individuals have left an indelible mark on the world, transcending borders and boundaries to become influential leaders, pioneers, and role models.
From the tech executives who have transformed Silicon Valley, to the corporate leaders who have redefined industry norms, and to the artists and cultural icons who have captivated the world with their talents, NRIs have consistently displayed a remarkable ability to excel, innovate, and inspire. They have shattered stereotypes, bridged cultures, and brought unique perspectives to the forefront of global discourse.
The achievements of NRIs not only reflect their extraordinary individual journeys but also highlight the immense impact of India and its diaspora on the world. These success stories remind us that greatness knows no borders, and the shared heritage and values of India continue to enrich and empower communities around the globe.
As we celebrate the remarkable contributions of these individuals, we recognize that their influence extends far beyond their specific fields; they serve as beacons of inspiration for future generations of NRIs and individuals from diverse backgrounds. Their stories reinforce the belief that with passion, dedication, and a commitment to excellence, one can achieve greatness and make a lasting difference in the world.
In the grand tapestry of global success, NRIs shine brightly, and their narratives remind us that our shared human experience is enriched when we celebrate diversity, embrace opportunities, and work together to shape a better, more inclusive world. The NRI success stories are living proof that the global community is strengthened when individuals bring their unique backgrounds and talents to the forefront, creating a future that is brighter, more innovative, and more interconnected.