Hundreds of people gathered in Sydney's Glennwood Gurudwara to pay tribute to Punjabi actor and activist Deep Sidhu.
Tears welled up in many eyes when one of Deep Sidhu's close family members started speaking about her brother, who died in a car accident in Delhi last week.
"My brother used to tell my mother that I would leave many Deep Sidhus behind if I die," she said.
Hundreds of Sydney's Sikh community members gathered in the premises of Glennwood gurudwara to remember Deep Sidhu, who came to light last year during the farmers' movement in India.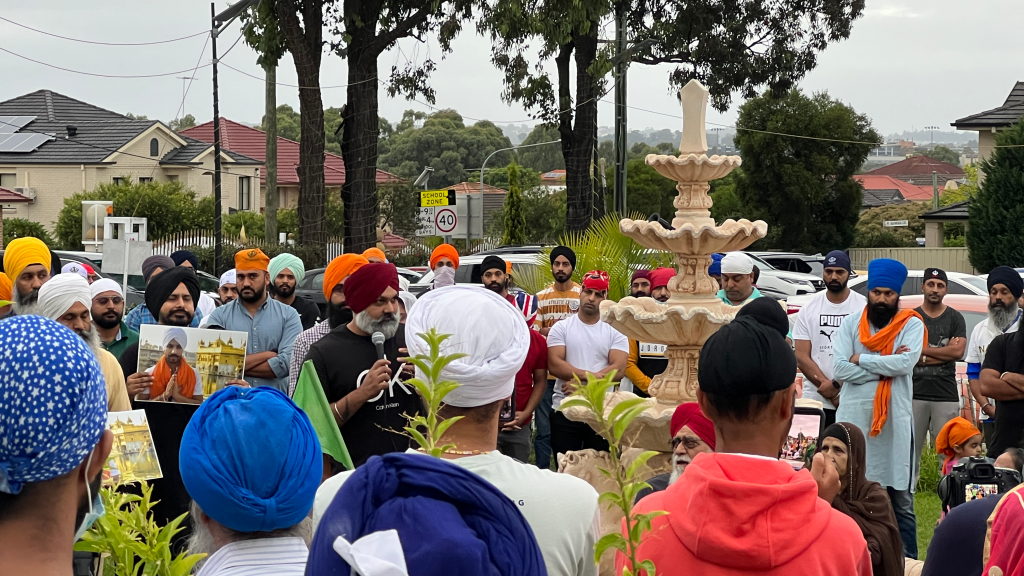 Many speakers remembered Deep Sidhu as a true Sikh who was committed to the cause of the community. They appealed to the community members to convince their family members to vote in support of Deep Sidhu's principles.
Follow NRI Affairs on Facebook and Twitter for latest updates. Support us on Patreon.
In September last year, Sidhu had formed a political organisation named Waris Punjab De to work for farmers rights. Before his death, he campaigned for far-right leader Simranjit Singh Mann and Shiromani Akali Dal (Amritsar).
Truck driver arrested
Deep Sidhu, who was arrested by Delhi police last year for his alleged involvement in violence at Red Fort in Delhi on 26 January 2021, died in a road accident on the Kundli-Manesar-Palwal (KMP) highway near Sonepat on Tuesday night.
Virender Singh, DSP, law and order, Sonepat, told the media that Sidhu died when his vehicle rammed into the rear of a truck.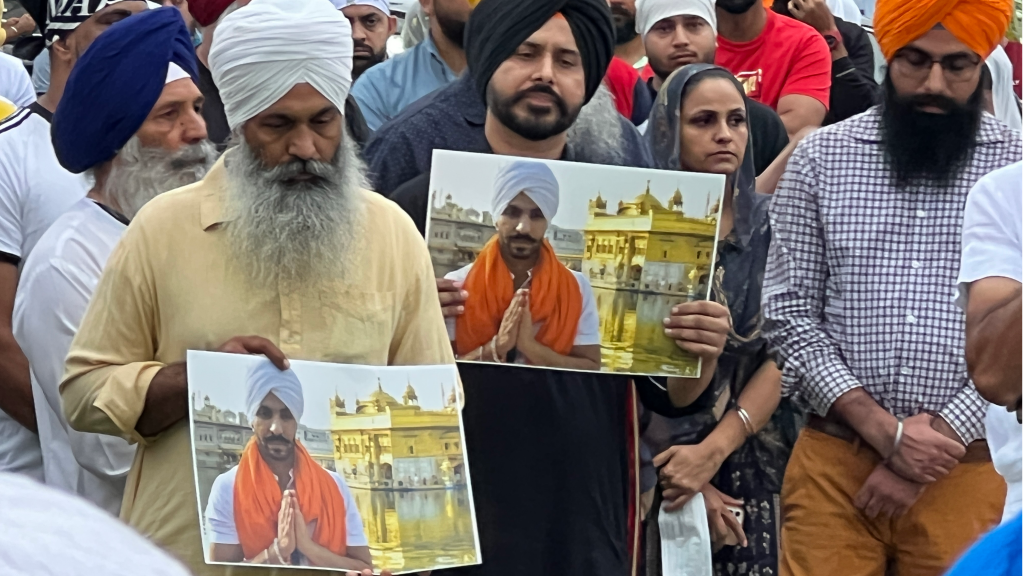 On Thursday, police arrested the truck driver in the case. Kharkhoda SHO Jaspal Singh said the accused truck driver admitted that the incident took place due to his negligence during questioning.
"He claimed the truck was moving, and he hit the brake due to negligence on his part, following which the Scorpio rammed into the rear of his truck," he said.
Deep Sidhu's family has sought an inquiry into the incident. His brother, Surjeet Sidhu, filed a complaint at Kharkhoda police station. He claimed that the truck driver had applied brakes suddenly, resulting in the accident that killed Sidhu. An FIR has been registered under IPC sections 279 (rash driving) and 304 A (causing death by negligence).