The closure of this famous Indian restaurant has left the Newtown community divided. While some are sad, others say good riddance.
The operators of Newtown's famous Pay-What-You-Can Restaurant Lentil As Anything have closed the operation.
The restaurant, which was famous among the Newtown community and others too, was closed as the operators were "unable to reach an agreement on an appropriate rent in light of the impact of Covid."
'Lentil As Anything' runs three charity restaurants in Melbourne. However, in Sydney, it had only one restaurant. The place ran on a 'pay-what-you-can' basis and provided food for the hungry, cultural spaces for the community and work for asylum seekers since 2014.
Through the pandemic, the restaurant struggled with financial hardship due to lockdowns.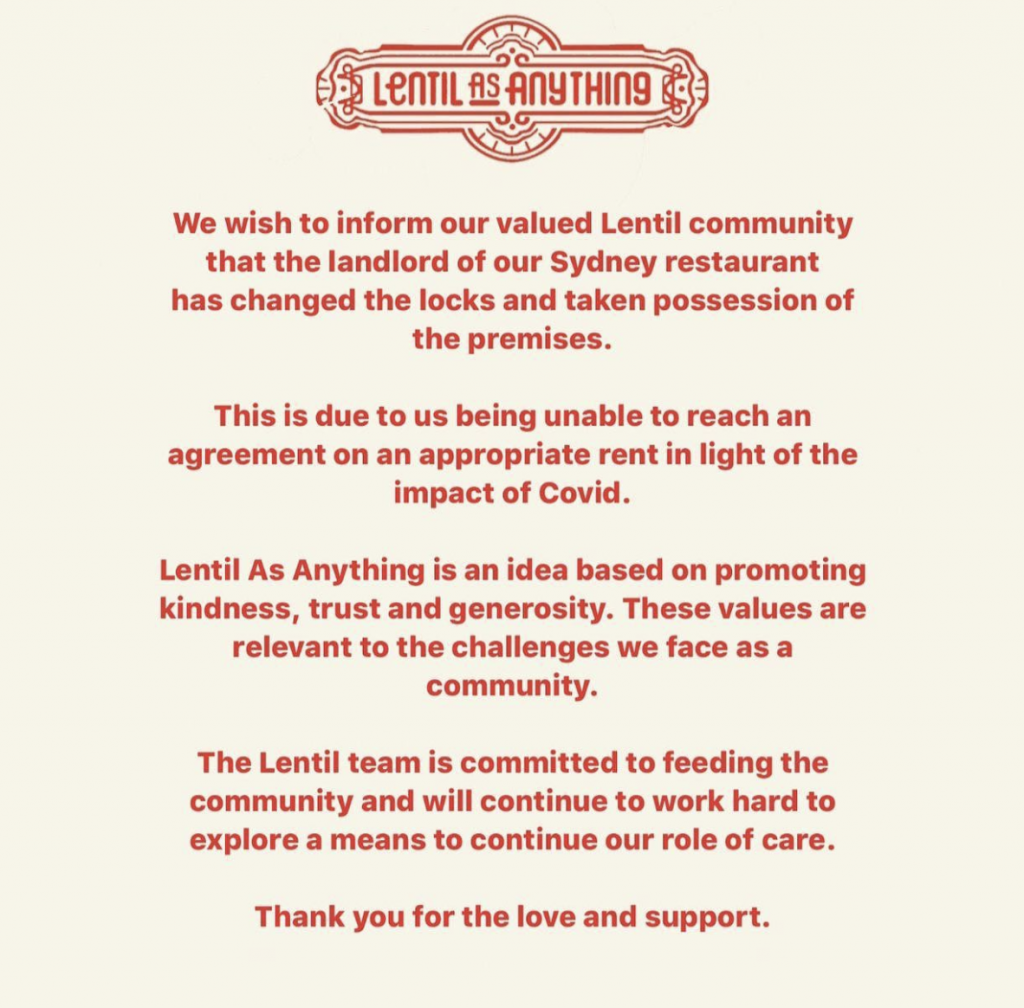 The operators posted on Instagram last month, "We wish to inform you our valued Lentil community that the landlord of our Sydney restaurant has changed the locks and taken possession of the premises."
Many paid their tributes to the place through social media.
Rachel Adel said, "This may be argued against, but maybe it's the community who is at fault. Lentils was a community project with no one at the top receiving some large income. Arguing over who is at fault is pointless. It's sad that a place with good intentions to support our community failed. That is what we should be sad about."
Follow NRI Affairs on Facebook and Twitter for latest updates. Support us on Patreon.
However, Brannavan Ramachandran said it was "good riddance."
"The guy was a crook, and the hygiene standards weren't up to it. Hopefully, an honest businessman moves in and opens a decent steakhouse there to replace it," he claimed.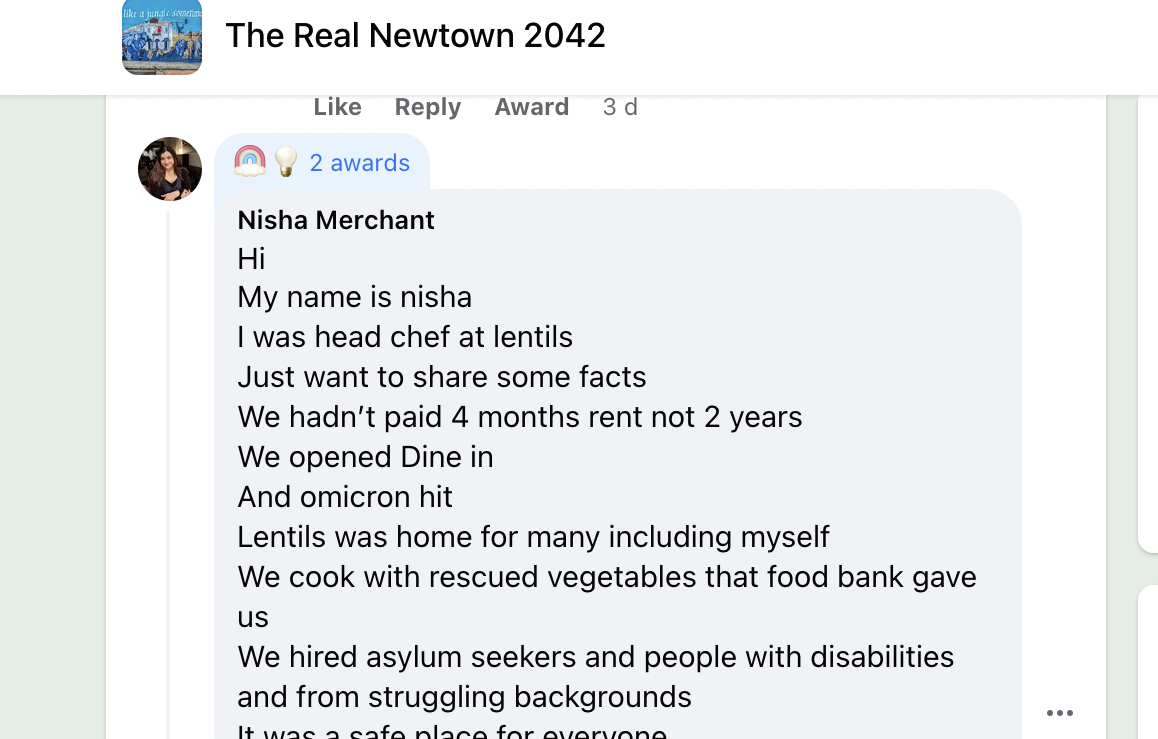 Nisha Merchant, the former head chef at the restaurant, responded to the comments on 'The Real Newtown 2042' Facebook page saying, "Lentils was home for many, including myself."
We hadn't paid four months rent, not two years. We opened Dine-in and Omicron hit. We cooked with rescued vegetables that the food bank gave us. We hired asylum seekers and people with disabilities and from struggling backgrounds. It was a safe place for everyone. Everyone was treated with love and respect. It was no scam for free labour," said Ms Merchant.