In today's increasingly globalized world, the movement of people across borders has become a common phenomenon. Among these global citizens are NRIs, or non-resident Indians, who have ventured beyond their homeland in pursuit of better opportunities and experiences abroad. However, the journey for NRIs is not always smooth, as discrimination in its various forms can cast a shadow over their lives, impacting their well-being and sense of belonging. In this article, we will delve into the challenges that NRIs face abroad. We will explore the root causes and consequences of this discrimination and discuss strategies for NRIs confronting discrimination to overcome it. Furthermore, we will emphasize the pivotal role that governments and societies play in combating discrimination and fostering inclusivity.
Defining NRIs and The Challenge of Discrimination
NRIs, or non-resident Indians, are individuals of Indian origin who have chosen to reside outside of India. Their reasons for leaving their homeland vary, ranging from educational pursuits and employment opportunities to personal preferences. As NRIs embark on their journeys abroad, they often encounter numerous challenges, with discrimination being one of the most prevalent and impactful.
Discrimination is an unfortunate reality faced by many Non-Resident Indians (NRIs) living abroad. While it is disheartening to witness, it is crucial to shed light on this issue and explore ways to overcome the challenges NRIs encounter in foreign lands. We will delve into the experiences of NRIs, the forms of discrimination face, and highlight empowering strategies to combat such adversity.
Discrimination takes various forms, including racism, xenophobia, and cultural bias. NRIs confronting discrimination frequently face racism rooted in their ethnicity, xenophobia stemming from their status as foreigners, and cultural bias due to differences in customs, languages, and traditions. These forms of discrimination can manifest in subtle and overt ways, affecting nearly every aspect of an NRI's life, from their social interactions to employment opportunities.
The Importance of Confronting Discrimination
Confronting discrimination against NRIs confronting discrimination is not only a matter of morality but also a societal imperative. Discrimination erodes the sense of belonging and inclusion, leading to social isolation, mental health issues, and economic hardships. By addressing discrimination, we can aspire to create a more inclusive, diverse, and harmonious global society. Now, let's delve into the root causes of discrimination against NRIs confronting discrimination and its profound impact on their lives.
Discrimination is hurtful and harmful. It can lead to social isolation, financial hardship, and mental health problems. It can also prevent people from reaching their full potential.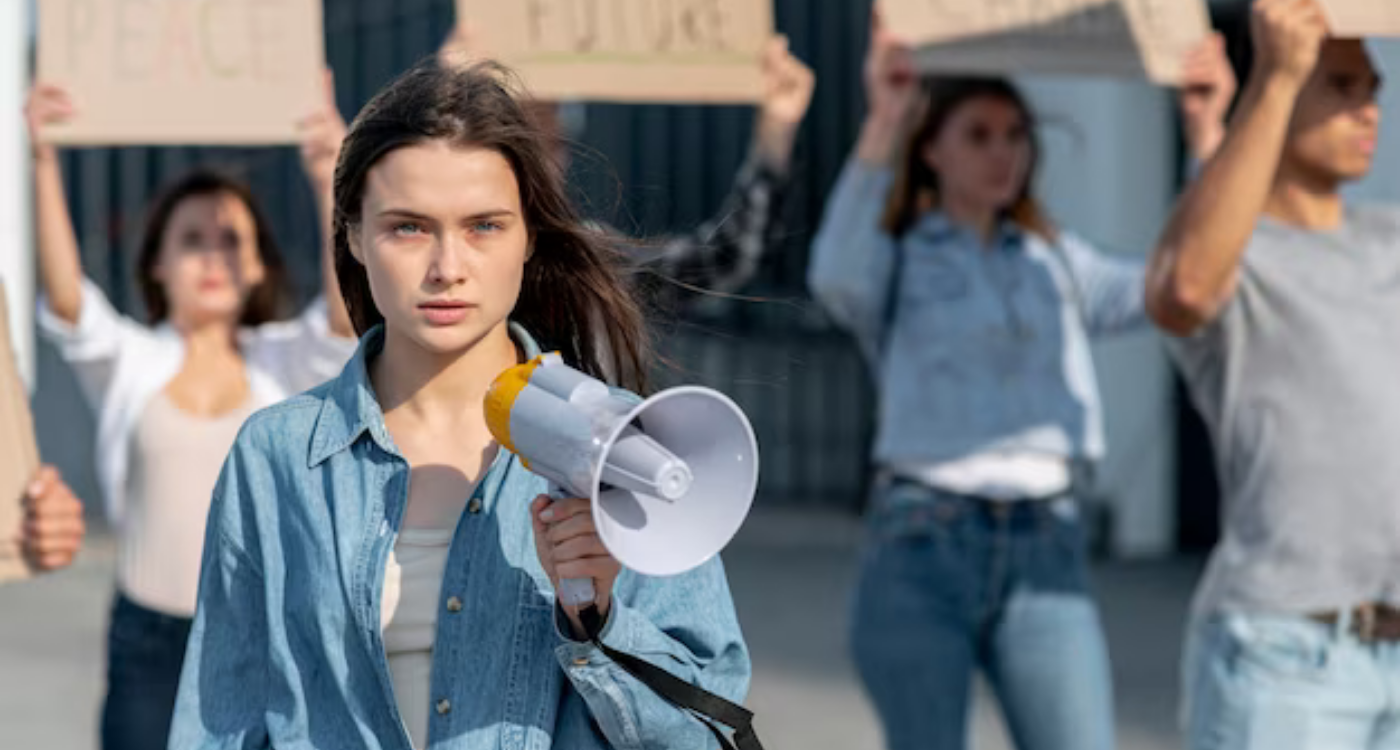 It is important to confront discrimination whenever and wherever we see it. We can do this by:
Speaking out against discrimination. If we see or hear discrimination happening, we should speak out against it. This can be difficult, but it is important to stand up for what is right.
Educating others about discrimination. Many people do not realize the impact of discrimination. We can help by educating others about the different types of discrimination, the harm it causes, and how to prevent it.
Supporting organizations that are working to combat discrimination. There are many organizations that are working to create a more inclusive and equitable society. We can support these organizations by donating our time or money.
It is also important to confront our own biases and prejudices. We all have unconscious biases, which are stereotypes and attitudes that we are not aware of. These biases can lead us to discriminate against others, even without realizing it.
To confront our own biases, we need to be aware of them. We can do this by taking implicit bias tests and by talking to people from different backgrounds. We can also challenge our own assumptions and beliefs.
Confronting discrimination is not always easy, but it is important. By speaking out against discrimination, educating others, supporting organizations that are working to combat discrimination, and confronting our own biases, we can create a more just and equitable world.
NRIs Confronting Discrimination: Causes and Consequences
Causes of Discrimination Against NRIs:
1. Stereotypes: Discrimination often begins with the unfair practice of stereotyping. NRIs confronting discrimination are frequently subjected to preconceived notions about their culture, language, or appearance. These stereotypes can lead to discrimination, as individuals are unfairly judged based on these biases. For instance, NRIs confronting discrimination may be expected to conform to certain cultural norms or face assumptions about their values and beliefs due to their ethnic background.
2. Prejudices: Discrimination can be fueled by deep-seated prejudices and biases. These biases lead to unwarranted assumptions about an NRI's character, capabilities, or intentions. For example, someone may unfairly believe that an NRI confronting discrimination is taking local job opportunities or resources, leading to resentment and discrimination.
3. Lack of Awareness: In some instances, discrimination against NRIs arises from a lack of awareness and cultural understanding. Individuals who are unfamiliar with the customs, traditions, and values of NRIs may exhibit bias or discriminatory behavior. The lack of cultural awareness can lead to miscommunication, misunderstandings, and negative stereotypes.
Impact of Discrimination on NRIs:
1. Social Isolation: Discrimination can create a sense of social isolation for NRIs. They may feel excluded from local communities and social activities, making it challenging to form meaningful relationships and integrate into their host societies. This isolation can lead to feelings of loneliness and alienation.
2. Mental Health Problems: The stress, anxiety, and emotional strain can take a toll on the mental health of NRIs, specifically of NRIs confronting discrimination. They may experience depression, anxiety disorders, or even post-traumatic stress, significantly affecting their overall well-being.
3. Economic Hardship: Discrimination in the workplace can hinder career prospects and economic opportunities for NRIs confronting discrimination. They may face unfair treatment, unequal pay, or missed promotions due to bias. This discrimination can impede their professional growth and financial stability, leading to economic hardship.
Strategies for NRIs Confronting Discrimination:
1. Building Supportive Networks: NRIs confronting discrimination can seek solace in forming networks with individuals who share similar experiences. These networks provide emotional support and guidance on dealing with discrimination. Sharing experiences and coping strategies can help NRIs confronting discrimination navigate the challenges they face.
2. Seeking Professional Help: When discrimination leads to mental health issues, seeking professional help is crucial for NRIs confronting discrimination. Therapists, counselors, or support groups can assist NRIs confronting discrimination in managing their emotional well-being and providing them with the necessary tools to cope with the psychological impact of discrimination.
3. Advocating for Their Rights: NRIs confronting discrimination should be aware of their legal rights and avenues for addressing discrimination. They can advocate for change by reporting incidents of discrimination to relevant authorities, supporting anti-discrimination initiatives, and actively participating in efforts to raise awareness about this issue.
The Role of Governments and Societies in Combating Discrimination:
1. Enacting Anti-Discrimination Laws: Governments have a critical role to play in establishing and enforcing anti-discrimination laws that protect NRIs confronting discrimination from unfair treatment based on their ethnicity or origin. These laws should provide legal recourse for NRIs confronting discrimination who experience discrimination in various aspects of life, including employment, housing, and public services.
2. Promoting Cultural Awareness: Societies can contribute significantly to combating discrimination by promoting cultural awareness and diversity. Educational institutions and community organizations can organize cultural exchange programs, workshops, and events to foster a greater understanding of different cultures, thereby dispelling stereotypes and biases.
3. Educating the Public: Public awareness campaigns are essential in highlighting the importance of diversity and inclusion. These campaigns can foster a more inclusive attitude towards NRIs confronting discrimination and other minority groups, emphasizing the benefits of cultural diversity and the contributions of NRIs to their host societies. Education and advocacy efforts should be ongoing to create lasting change.
Conclusion
In conclusion, discrimination against NRIs is a significant challenge that requires comprehensive efforts to address. Understanding the root causes of discrimination and recognizing its negative impact on NRIs is essential. NRIs confronting discrimination can confront and overcome discrimination through supportive networks, seeking professional help, and advocating for their rights. Governments and societies must actively combat discrimination by enacting anti-discrimination laws, promoting cultural awareness, and educating the public. To ensure a better future for NRIs and foster a more inclusive global society, it is imperative that we continue to work towards overcoming discrimination and embracing diversity. Discrimination should have no place in a world that values the contributions and experiences of all its residents, regardless of their origins.