On Friday, Melbourne got a statue of India's 'father of the nation, Mahatma Gandhi.
Australian PM Scott Morrison unveiled Melbourne's first statue of Mahatma Gandhi. Brisbane, Canberra and Sydney already have a statute of Mahatma Gandhi.
India has donated the statute in Melbourne.
In 2018, The Federation of Indian Associations of Victoria (FIAV) 's proposal to set up a life-size bronze statue of Mahatma Gandhi outside the station at the south-eastern suburb of Dandenong had been rejected by the local community of Melbourne.
The Greater Dandenong City Council had conducted a survey, and more than 50 per cent of the total 960 participants had said no to their plan of installing Gandhi's statue.
FIAV did not give up and planned to install the Gandhi statue at the proposed Indian Community Centre site. So, finally, one of the world's best cities to live in has got its own statue of the Indian leader credited with getting India Independence after 200 years of British rule, using non-violence as his weapon.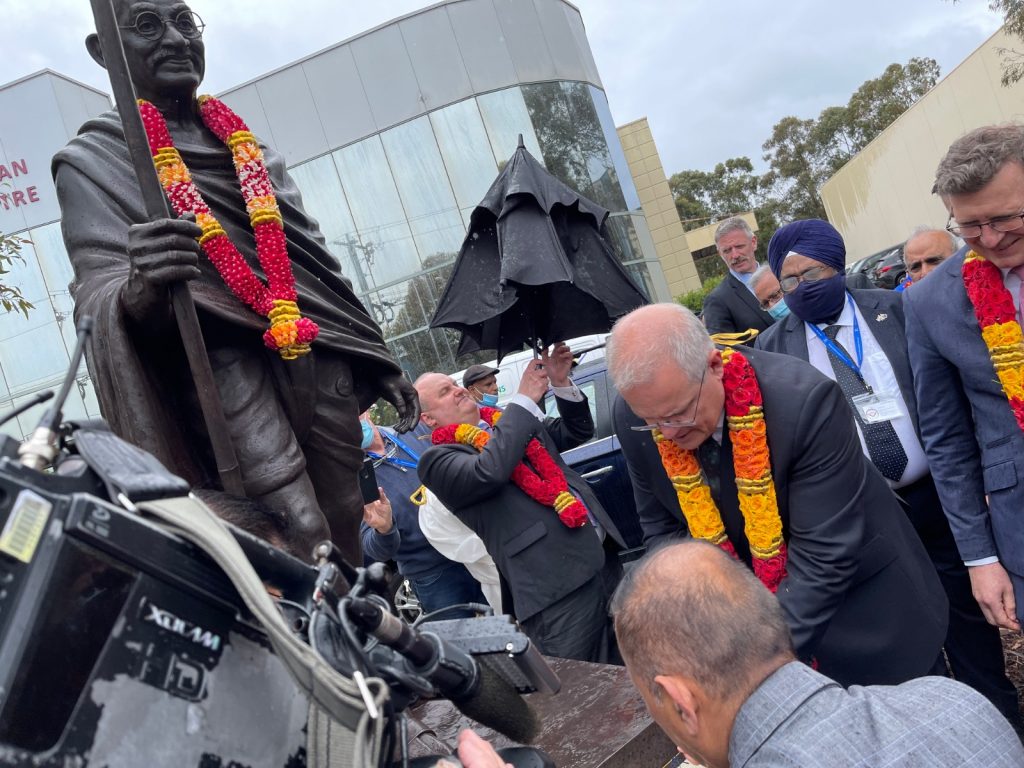 Scott Morrison said, "It is the second occasion where I've had the great honour to be able to unveil a statue of Mahatma Gandhi. Here, of course, today in Victoria, and some years ago when the President of India was in Australia, and I had the great honour to join him in unveiling the statue in Parramatta."
"You know, Australians have a way of appropriating everybody's parties. Now, you know that a community is just at one with Australia when we start to celebrate the same cultural festivals with even more gusto and vigour than some, some of the others," said Mr Morrison.
"Between Australia and India, we do share very important beliefs and values in democracy and liberal democracy, in believing in the individual, their enterprise and their freedom, in particular. And to unveil a statue in honour of Mahatma Gandhi, this is a very important opportunity for us to reflect on that particular element of the relationship."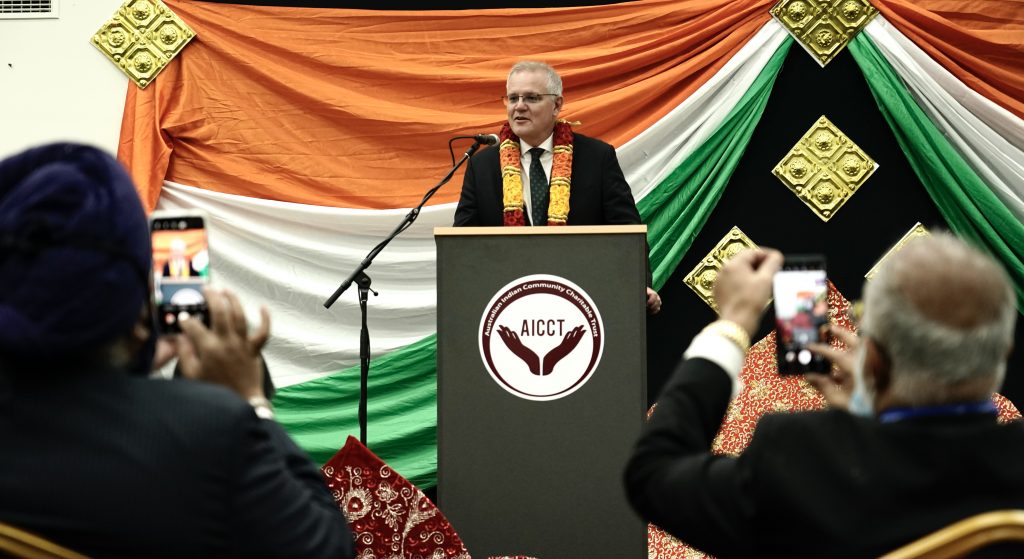 "You know, he sought peace over violence, an idea that transnationality, race, creed, culture and time itself. And when he passed, the Anglican congregation at St Paul's Cathedral here in Melbourne offered this prayer: 'And they said to hear, he said to hear the cry of India, bereft of that leader whose frail person so often stood in the gap, whose life was devoted even unto death, to his country's cause."
"Gandhi's life is his message, a message that endures. It's not a whisper from the past, but a teaching embedded in the hearts of millions around the world and reflected in every respect of this building, every aspect."
There are around 100 statues of Mahatma Gandhi around the world.