Movie 'Jayanti', which had its first international premier in Melbourne, is making waves in the Marathi circles.
With the mainstream Hindi cinema's focus on box office success, the onus has increasingly been on the regional cinema to bring the real life challenges of the common people to the urban audience by highlighting stories from the perspective of the invisible masses and showcasing their humiliation and pain as well as the callous attitudes of the privileged and dominant communities.
Recently, popular Tamil films by Pa Ranjith (Madras, Kaala, Kabali, and Sarpatta Parambarai) alongside Vetrimaran's Asuran and Mari Selvaraj's Karnan have opened new avenues for examining social realities and for understanding the political visions of the marginalised sections of the society.
Marathi cinema has generally remained attached to the cultural values of social elites and has failed to bring creative nuances to ideas and issues related to the Dalit-Bahujan mass. Jayanti, in Marathi with English subtitles, breaks the mould by narrating the journey of a young misled hooligan into a learned and socially responsible person, who not only brings about a change in himself but also in the society. Jayanti does that through a bold drama that seeks to radically transform the passive subjectivity attached to Dalit-Bahujan characters.
Jayanti also successfully links the stories, sufferings and understanding of people from different communities within the Bahujans of India and thereby implores the audience to get a deeper understanding the ideologies of the great social reformers and leaders of the past, rather than just remembering them on their birth anniversary.
Jayanti is the story of Santya (Santosh – played by actor Ruturaj Wankhede). Santya, a young Shudra man, who is engaged in hooliganism in his locality, has failed to matriculate, works for a local MLA called Gondane (Kishore Kadam), drinks heavily, and is generally a rowdy. He has a romantic interest in Pallavi (Titeeksha Tawde), a college-going Dalit-Buddhist woman, whose identity he does not know.
Follow NRI Affairs on Facebook and Twitter for latest updates.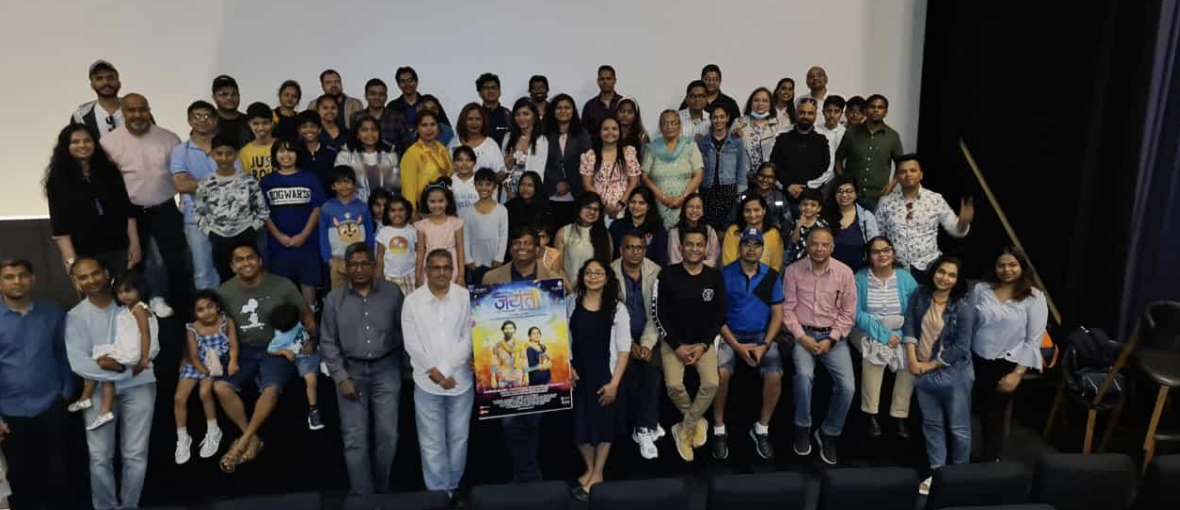 Santya has caste-borne prejudices against Dr Babasaheb Ambedkar, as does his family. He is a self-proclaimed devotee of King Shivaji (of whom he does not know much beyond a couple of parables). Santya lives in a locality whose social fabric is made up of individuals from the Other Backward Community (OBC), tribes, and Buddhists. He is befriended by Dalit-Buddhist lads, whom he supports in celebrating the Jayanti (birth anniversary) of Dr Ambedkar. His friends in turn support him in celebrating and organising the Jayanti of King Shivaji.
Things start to fall apart when an Adivasi (tribal) woman from the basti who is like a sister to Santya is raped and killed by a builder who employs her as a maid. In a drunken stupor, Santya expresses his feelings to Pallavi; however, she firmly rejects him, while exposing the shallowness of his life and pride. Both these incidents deeply affect Santya. Again, while drunk, he decides to avenge his murdered friend and goes to the builder's house to murder him. This lands him behind bars.
Into this mix enters Mali Sir (Milind Shinde), an educator who is a member of the OBC community. Santya and Mali have always had ideological tussles, but now the teacher is able to make him see how politicians like Gondane have made use of young men like him. With the help of a friendly jailer, Mali arranges books, newspapers and other reading material for Santya.
In Jayanti, books become instruments of change; changing an antagonist into a protagonist. Books help Santya see the history of his people and how his prejudices against Dr Ambedkar were borne out of hate and ignorance. Books give his youthful energy a vision with which he now stands for what is just and earns himself respect through his hard work. Seeing her son's transformation, his mother (Anjali Joglekar), who has hitherto abhorred even seeing a photograph of Dr Ambedkar, welcomes Santya home with Babasaheb's books.
Jayanti is a simple story about a man who undergoes deep transformation. What makes Jayanti unique is that the protagonist changes with a vision that defines his life and which enshrines the dream of a casteless society.
Jayanti premiered on 27th November 2021 at the Calieo Classic Cinemas, Melbourne, Australia.