Some leading intellectuals who study South Asia are organising a conference titled "Dismantling Global Hindutva" from September 10 to September 12. The goal of the conference, according to the organisers, is to draw attention to "the threat posed by Hindutva, an ethno-nationalist ideology, to the constitutional fabric of India and to peace in the Indian diaspora".
The conference is reportedly "being targeted by rightwing Hindu groups, which have sent death threats to participants and forced several scholars to withdraw."
The Center for Culture-Centered Approach to Research and Evaluation (CARE) at Massey University in New Zealand is a supporting sponsor of the conference, drawing on the Center's work on "marginalisation, social justice, and human health."
On August 21, the Twitter handle of CARE posted about a talk by the Center Director, Dean's Chair Professor Mohan Dutta on, what he calls, "the false narrative of Hinduphobia that is being crafted by Hindutva forces to silence critiques".
In response to the post, many people targeted Professor Dutta and his University. In a series of tweets many people Prof Dutta names such as "grade A twat", "stinking a**hole" and "boot licker".
Prof Dutta says Hindutva trolls have been flooding his social media accounts with abusive comments.
"I get that with white supremacists," said Dutta, who also addresses hate and white supremacy in his work, "but the sheer scale of this is really the first time."
"Meet this Kiwi-Indian sellout, a "Professor" at Massey University, NZ, who makes his pennies by writing nasty untruths about Hin-dus," said one twitter user.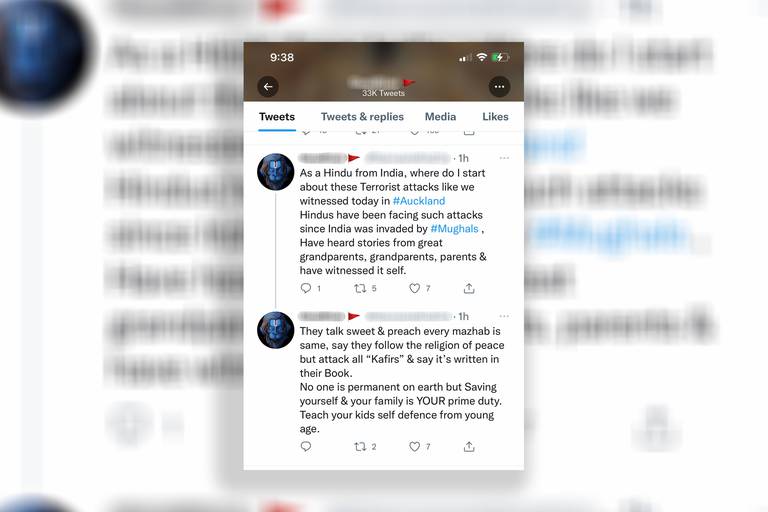 The white paper referred to by many on social media, is a paper titled "Cultural Hindutva and Islamophobia" published by CARE in May 2021. Professor Dutta says that the paper outlined the cultural strategies that disseminate the ideology of Hindutva.
He says, "It offered the example of the International Chinmaya Mission to note that narrative storytelling cultivates Hindutva. In doing so, the cultivation of pride is marked by the production of the 'other', the paper argued, thus building a pedagogy of Islamophobia. Observing that Swami Chinmayananda, the founder of the International Chinmaya Mission, was also involved in the creation of the Vishwa Hindu Parishad, a Hindu fundamentalist organisation that has been allegedly linked to many violent incidents in India, the paper calls for closer examination of cultural elements of Hindutva in New Zealand."
The "Dismantling Global Hindutva" conference organisers claim that it seeks to demonstrate one of the key questions that are being raised in the Indian diaspora globally. These questions are relevant to the conversations taking place in Australia and New Zealand, and directly connect with questions of democracy, peace, and social cohesion.
Chinmaya Mission did not respond to our queries despite multiple attempts.
*This article has been edited after some people requested us not to publish their tweets.