In a significant development, Harris Park's Little India Australia business body has extended support to Parramatta's Liberal candidate Maria Kovacic.
At an event in Harris Park on Monday, Little India Australia president Gurmeet Tuli said the business owners of Harris Park would support Liberal candidate Maria Kovacic in the upcoming federal elections.
"The business owners of Harris park are facing a lot of problems, and it will be Maria's turn to answer these questions," said Mr Tuli, adding that Amar Singh of Turbans For Australia and the Pakistan Association are also supporting Maria Kovacic.
Maria Kovacic, a small business owner herself, said she was "very, very humbled" by the support she received.
She said, "I'm very grateful to you. I actually feel at home here, and I think that's because we're actually all connected in the same way. I'm a first-generation Australian. My parents are migrants, but most people here, you know, 70% of us have a parent who was born outside of Australia. I'm exactly the same."
"I'm a Western Sydney local. I'm a mum; I'm a small business owner; I'm the same as everybody here. We have the same values. We have the same objectives, and we have the same aspirations," Ms Kovacic added.
"Indian Australian community is so important not just to me, not just at council level, not just at the state level but to Australia," said Ms Kovacic, adding, "India is one of our closest friends and most important relationships, and I'd like to demonstrate to you given the opportunity, but that's something that I would carry forward in our future federal government."
Minister for Immigration, Citizenship, Migrant Services and Multicultural Affairs Alex Hawke said he and Maria Kovacic had a plan in the next three years to support more family businesses and to support the Australian economy with rising inflation.
"We believe there is never more important time at this election to have a government that understands the fundamentals of the economy of small and family business, that understands that if you don't prioritise the economy first and the success of your economy, you cannot find the services or anything else you want to do any single day of the week," said Mr Hawke.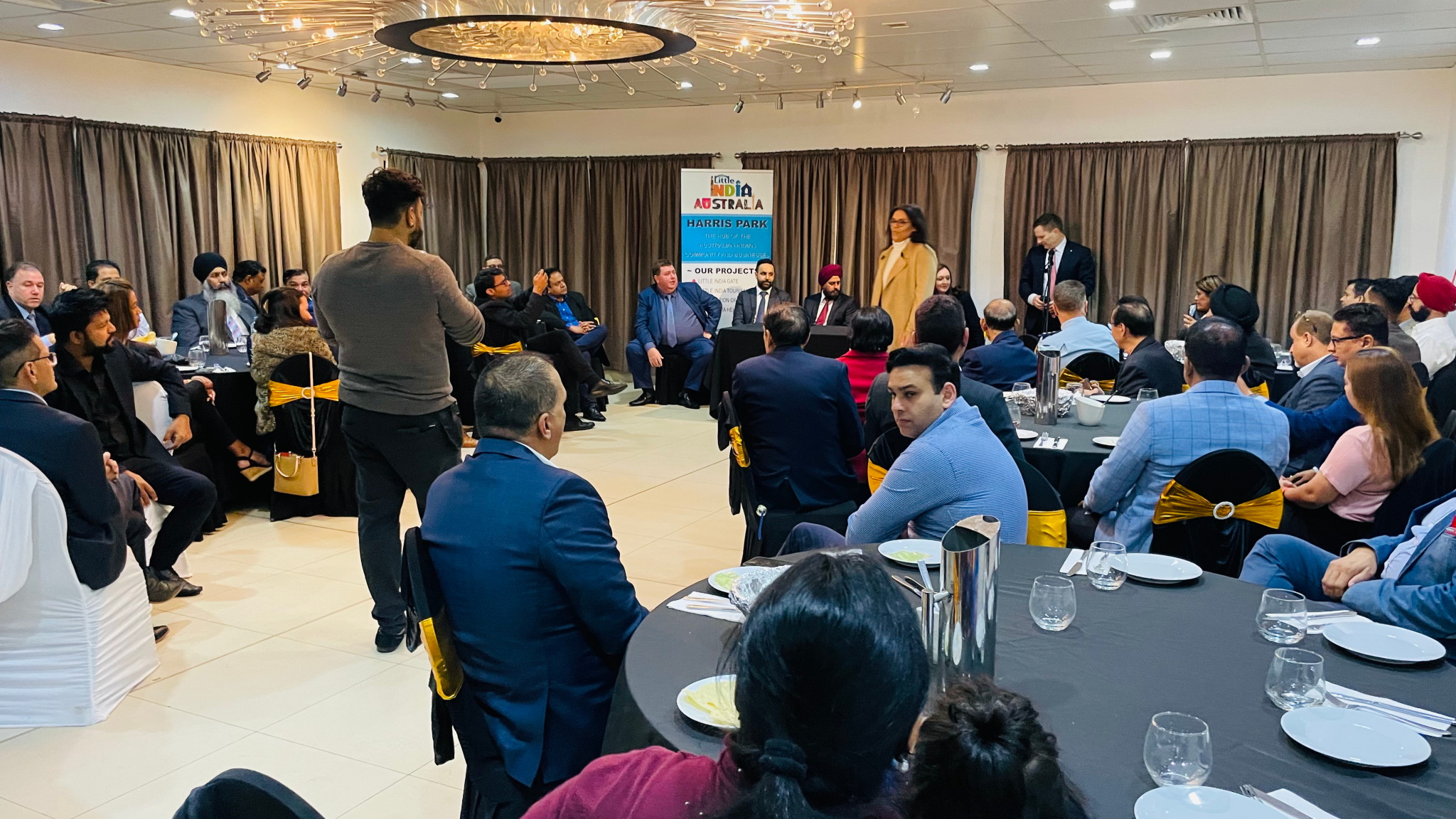 He noted that the India-Australia trade agreement is a holy grail of free trade agreements.
"All countries in the world want to sign a free trade agreement with India because I understand that India is the next emergent success superpower in the world," he said, "Australia and India can have a great trading relationship now, thanks to this agreement."
Parramatta is considered a key seat held by retiring Labor MP Julie Owens since 2004. Labor launched Andrew Charlton, a multi-millionaire businessman from the eastern suburbs, to contest against the local small business owner Maria Kovacic.
Andrew Charlton bought a house in North Parramatta ahead of the election.
Other candidates include Rohan Laxmanalal of Animal Justice Party, Freeman Heather of One Nation, Phil Bradley of the Greens and Steve Christou, a former Labor Party Member and former Cumberland mayor contesting the seat as an Independent.