Passengers flying out of metros like Mumbai and Chennai for international destinations are very annoyed with the high cost of Rapid RT-PCR tests that are being charged at these airports.
Mumbai's Chhatrapati Shivaji Maharaj International Airport (CSMIA) charges passengers exorbitantly for the test, at Rs 4,500 per passenger. The cumulative cost for a family is becoming very difficult for some to bear.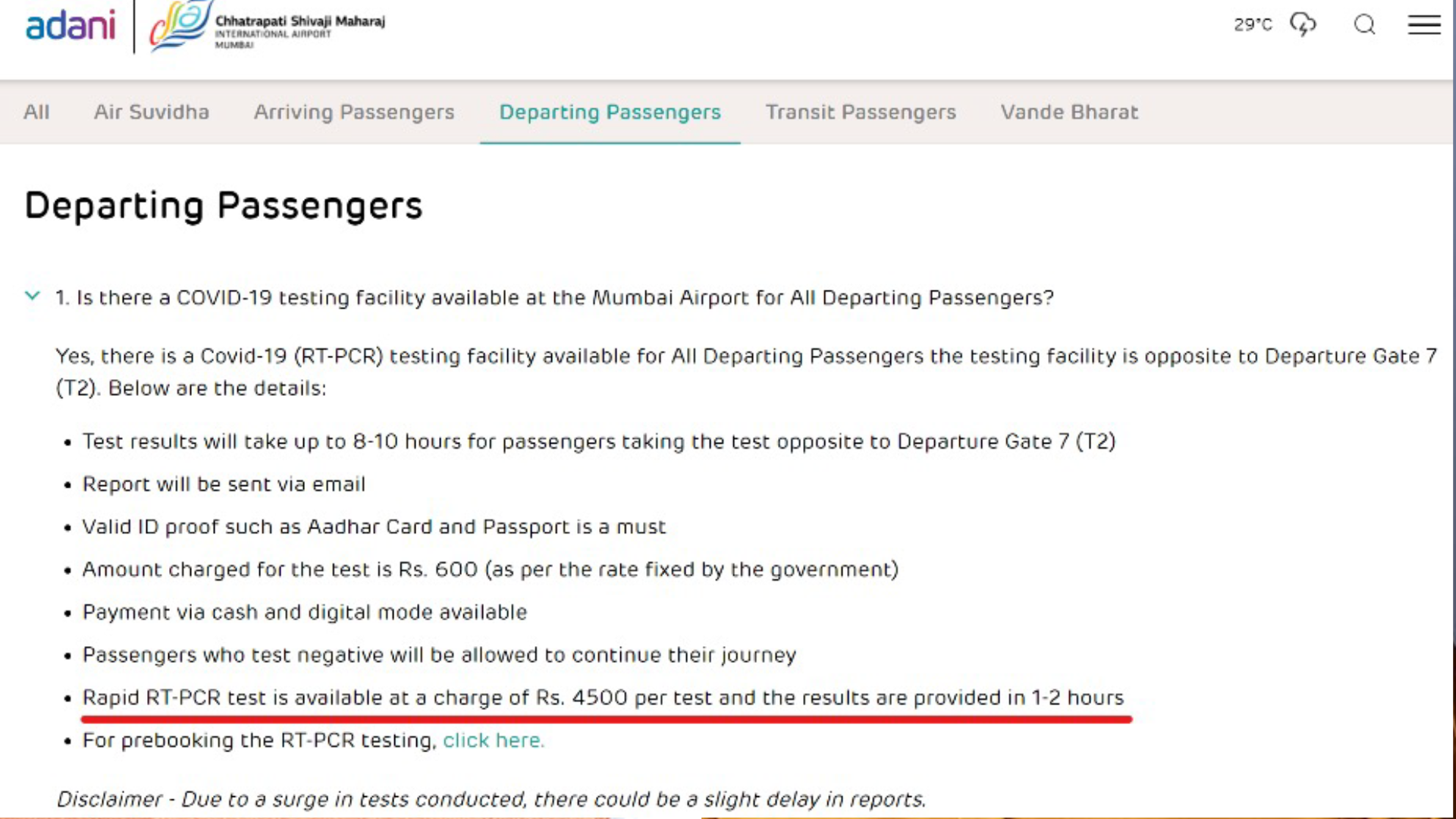 The wait time for a Covid-19 (RT-PCR) varies between 8-12 hours, so some passengers claim they were forced to avail of the quicker Rapid test, which is ready with results within an hour or two.
Initially launched for arriving international passengers in accordance with the Civil Aviation Ministry's directives, the CSMIA has now further extended the availability of the RT-PCR test facility for passengers departing from the airport as well.
This enormous price tag has not gone down well, with several people taking to Twitter to vent their anger and frustration.
In other metros, prices are hovering between Rs 3,000 to Rs 4,000 per passenger.
Chennai airport has also set up a Rapid RT-PCR testing lab that provides results in 30 minutes to passengers. The cost is fixed at Rs 4,000 per passenger. However, due to complaints pouring in, there is a possibility that it may be brought down in the coming weeks.
Even passengers availing international flights to travel between Indian cities have vented their ire at the outrageously priced Rapid RT-PCR tests.
Visitors planning their trips to India hope this pricing will be reduced in the coming months when more and more non-resident Indians start visiting their loved ones after a gap of almost two years.