It was an evening of faith, culture, divinity, and love. Affinity's Iftar dinner at NSW parliament was an occasion that brought people together to remember shared values of respect and resilience.
Australian organisation Affinity Intercultural Foundation co-hosted the 13th Iftar dinner at NSW Parliament with the Minister of Multiculturalism and Seniors, Mark Course and the Shadow Minister of Multiculturalism, Stephen Kamper.
The dinner was attended by people from different faiths, including Hindus, Sikhs, Jews, Christians, and Buddhists. ABC journalist and anchor Jeremy Fernandez, the Master of Ceremonies, said that the dinner reminded everyone "of the power that lies in seeing each other face to face, and eye to eye."
Follow NRI Affairs on Facebook and Twitter for latest updates. Support us on Patreon.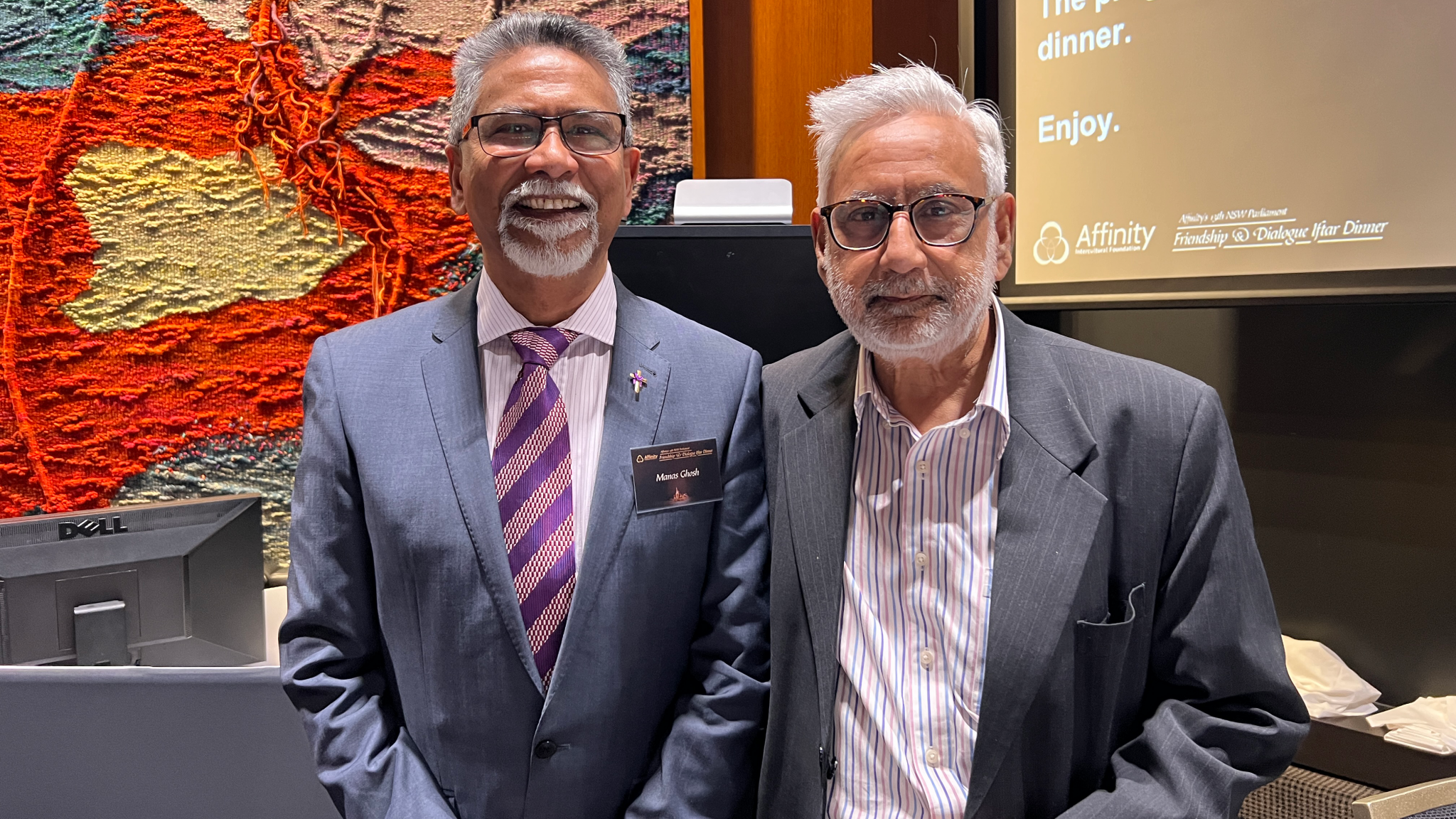 President of the Australian Human Rights Commission Rosalind Croucher AM was the keynote speaker at the event. She quoted 13th-century Persian poet and Islamic scholar Jalaluddin Mohammad Rumi, saying, "There is a window from one heart to another heart."
She said, "This to me expresses the idea of listening with your heart. There is indeed a window from one heart to another,"
"I am sure that we will walk away tonight having enjoyed the occasion, learned something new and been wholly enriched by the experience – in body and mind," added Professor Croucher.
Many other speakers, including the NSW Minister for Corrections Geoffrey Lee, representing Minister Mark Coure, cricketer Peter Hatzoglou and Founder of Institute for Economics and Peace Steve Killelea AM, highlighted the importance of peace and harmony.
"IEP uses data-driven research to show that peace is a positive, tangible and achievable measure of well-being and development," said Mr Killelea.
NSW Premier Dominic Perrottet and Grand Mufti of Australia Dr Ibrahim Abu Mohammed had also sent their messages to the esteemed audience.
Executive Director of Affinity Ahmet Polat said an evening meal, "as simple as it may sound, has the mystical power to assist in forming great relationships."
"We try to build bridges for members of different faiths, cultures, ethnicities and views to form sustainable relationships and collaborate on projects that help promote universal values like harmony and peace at every level of society," said Mr Polta.