The Department of Home Affairs in Australia issued 400 invitations in the October invitation round held on 29 October.
The DoHA has announced that on 29 October, it issued 400 invitations to the skilled applicants.
The department issued 200 invitations for the Skilled Independent Visa (SC 189) with a minimum score of 90 points and 200 in Regional Family (SC 491) with a minimum score of 80 points.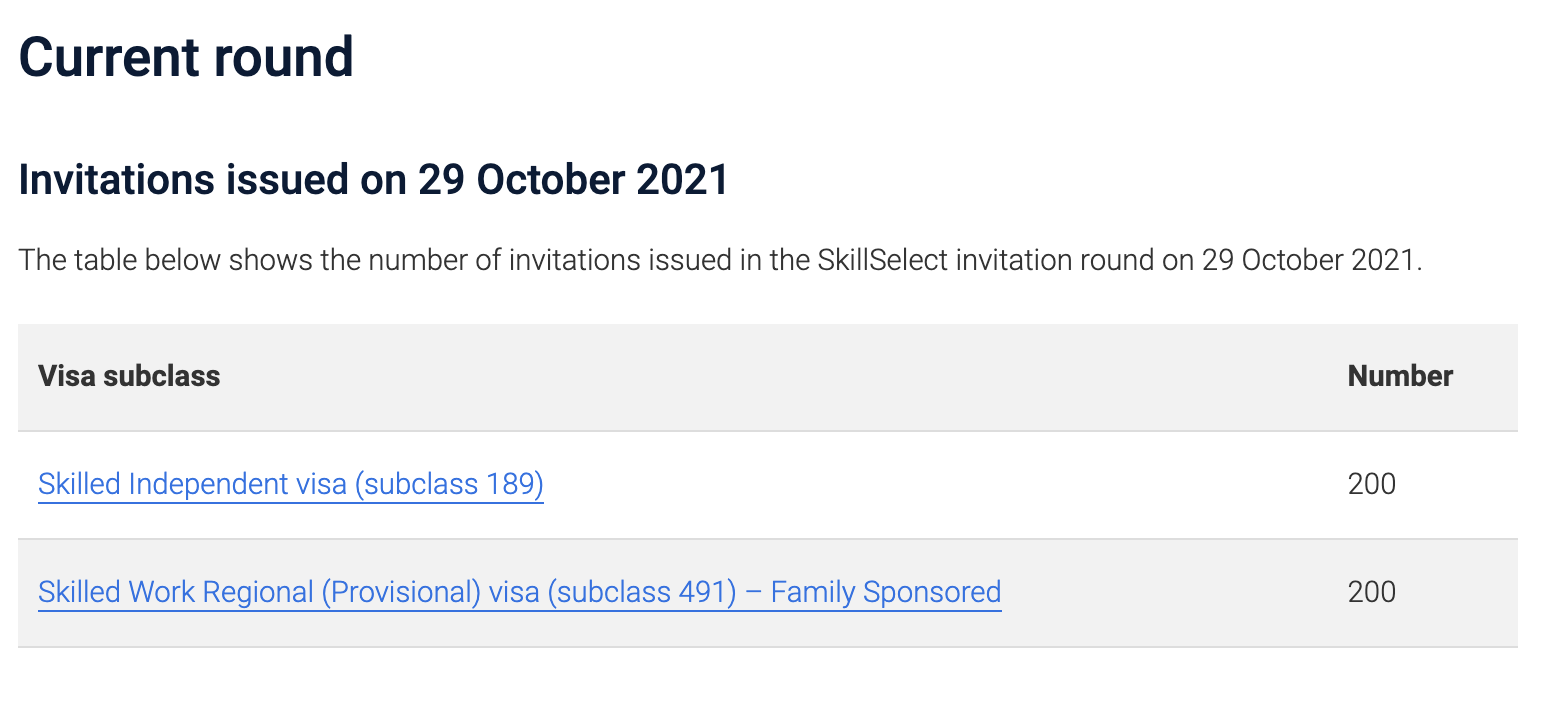 This was only 2nd invitation in 2021-22. Invitation rounds for Skilled Independent visa (subclass 189) and Skilled Work Regional (Provisional) visa (subclass 491) – Family Sponsored visas, are now anticipated to be run quarterly. Doha says invitation numbers in each round may vary depending on the number of applications being processed by the Department.
Industrial, Mechanical and Production Engineers received most invitations for Skilled Independent Visa (SC 189).
Australia has issued 1,150 invitations to skilled migrants so far this year. Four hundred fifty invitations went for SC (190) while 750 for the regional visa (SC 491).
Click here to follow us on Facebook for regular visa updates.