An independent group comprising South Asians from a range of ethnic and professional backgrounds have banded together to inform their communities ahead of the 2023 Voice to Parliament Referendum.
Formed in June of this year, the group, South Asians for Voice (SA4V) decided to conduct an informal survey to understand the Australian South Asian community's engagement with Indigenous issues, and especially The Voice.
"Based on our conversations with our diverse communities, we have formulated a video campaign that is grassroots, in-language, and accessible.", SA4V said in a statement.
"The 60-sec videos are by people like you and I, who are South Asian migrants, and who plan to vote Yes in the referendum. They briefly explain why this matters. They make the political personal."
"As South Asian migrants, we understand and support the value of recognition and respect to address the impact of colonisation. Many of our ancestors come from nations with similar histories. We recognise we enjoy the benefits of living on Indigenous land and want to contribute to First Nations' causes. This also helps us belong.", the statement added.
The SA4V website southasiansforvoice.org invites people to pledge support by adding their name and cultural heritage to a list of supporters, or to submit their own video in their chosen language. It also contains links to resources on the Voice and the Uluru Statement, and common FAQs on questions received from the community from within our communities.
Follow SA4V on Facebook.
Any inquiries may be addressed to southasiansforvoice@gmail.com.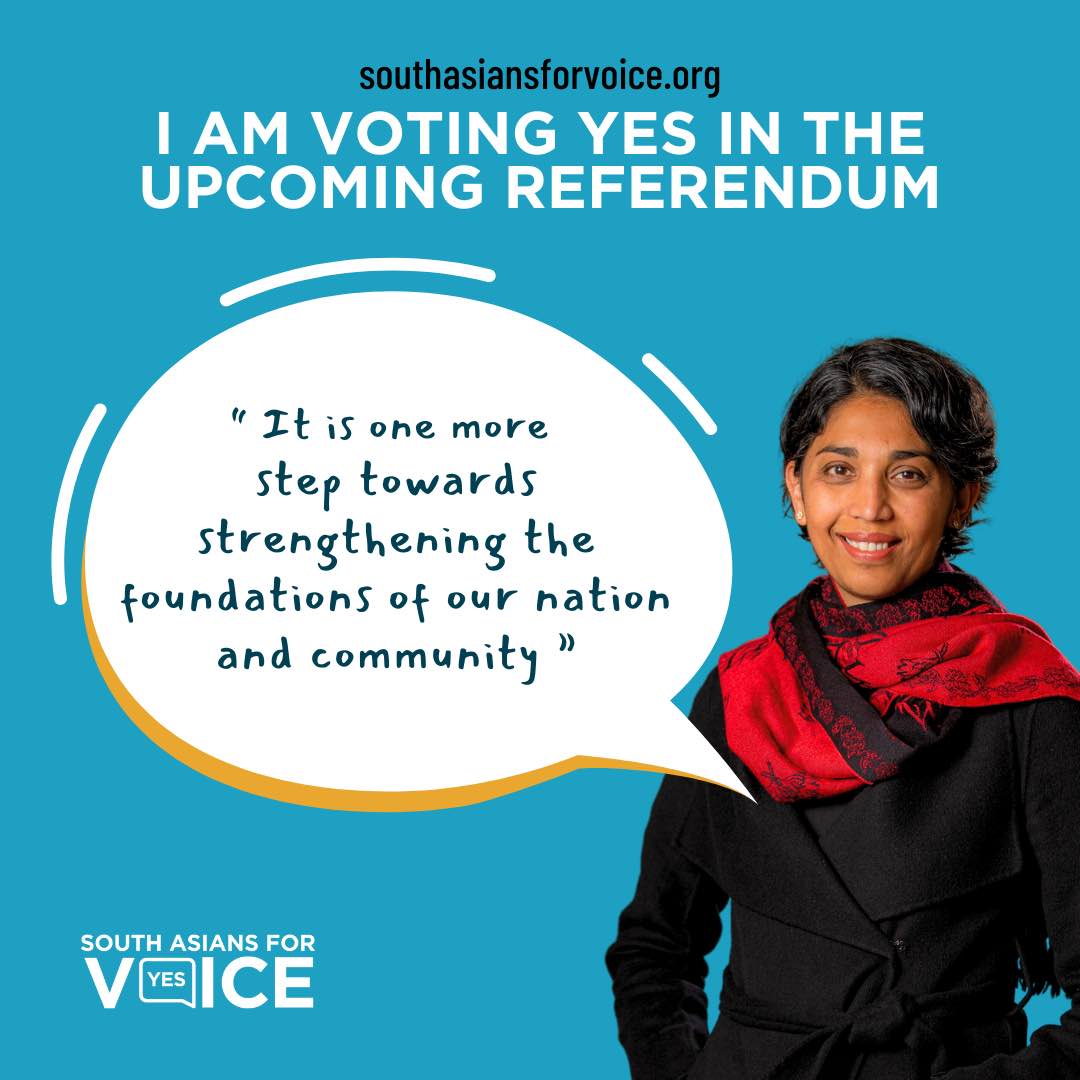 What is the Aboriginal and Torres Strait Islander Voice Referendum?
On Saturday, 14 October 2023, Australians will have their say in a referendum about whether to change the Constitution to recognise the First Peoples of Australia by establishing a body called the Aboriginal and Torres Strait Islander Voice.
Voters will be asked to vote 'yes' or 'no' on a single question. The question on the ballot paper will be:
"A Proposed Law: to alter the Constitution to recognise the First Peoples of Australia by establishing an Aboriginal and Torres Strait Islander Voice. Do you approve this proposed alteration?"
Read the referendum question and constitutional amendment.
Visit the Australian Electoral Commission for information on enrolment and voting.
Read the Voice Information Booklet.