The global landscape has witnessed a remarkable surge in the presence and influence of NRIs Men, individuals of Indian origin who have established themselves across the globe. Among the many contributions of NRIs, their rise to prominent leadership positions within large organizations has been particularly noteworthy. These NRI men have not only excelled in their chosen fields but have also inspired others through their remarkable journeys and unwavering determination.
The stories of these NRI leaders serve as beacons of inspiration, illuminating the path for future generations and fostering a more inclusive and diverse global leadership landscape. By sharing their narratives, we not only celebrate their achievements but also highlight the transformative power of leadership and the potential of individuals to make a lasting impact on the world.
The Entrepreneurial Spirit of NRI Men
The entrepreneurial spirit of NRI men has been a driving force behind the establishment and growth of numerous multinational corporations. Their vision, innovation, and willingness to take risks have transformed ideas into global enterprises. Consider the story of Satya Nadella, the current CEO of Microsoft, who took the helm of a struggling company and steered it towards a remarkable resurgence. His vision of a cloud-first, mobile-first Microsoft propelled the company to new heights, cementing its position as a leader in the digital age.
Another shining example is Sundar Pichai, the CEO of Alphabet, Google's parent company. Pichai's strategic leadership and focus on innovation have been instrumental in Google's continued growth and diversification. Under his guidance, the company has expanded its reach into artificial intelligence, cloud computing, and self-driving cars, solidifying its position as a global technology leader.
The entrepreneurial spirit of NRI men extends beyond the realm of technology. Consider the success of Laxmi Mittal, the CEO of ArcelorMittal, the world's largest steel producer. Mittal's astute business acumen and strategic acquisitions have transformed ArcelorMittal into a global steel powerhouse, with a presence in over 60 countries.
These stories represent just a few examples of the entrepreneurial prowess of NRI men. Their ventures have not only created wealth and employment opportunities but have also contributed significantly to global economic development.
NRI Men at the Helm of Global Leadership
NRI men have not only excelled as entrepreneurs but have also assumed leadership positions in prominent international organizations. Their cross-cultural sensitivity, strategic thinking, and ability to inspire others have made them invaluable assets in the global arena.
A prime example is Ajay Banga, the current President of Mastercard. Banga's leadership has been instrumental in expanding Mastercard's reach and impact, particularly in developing countries. His focus on financial inclusion and innovation has made Mastercard a driving force in promoting economic growth and development.
Another notable example is Rajat Gupta, the former CEO of McKinsey & Company. Gupta's strategic leadership and focus on client service propelled McKinsey to become the world's leading management consultancy firm. His contributions to the field of management consulting have had a profound impact on businesses worldwide.
The stories of these global leaders demonstrate the exceptional talent and leadership potential of NRI men. Their contributions have not only enhanced the reputation of NRI communities but have also made a significant impact on the global stage.
The Leadership Styles and Strategies of NRI Men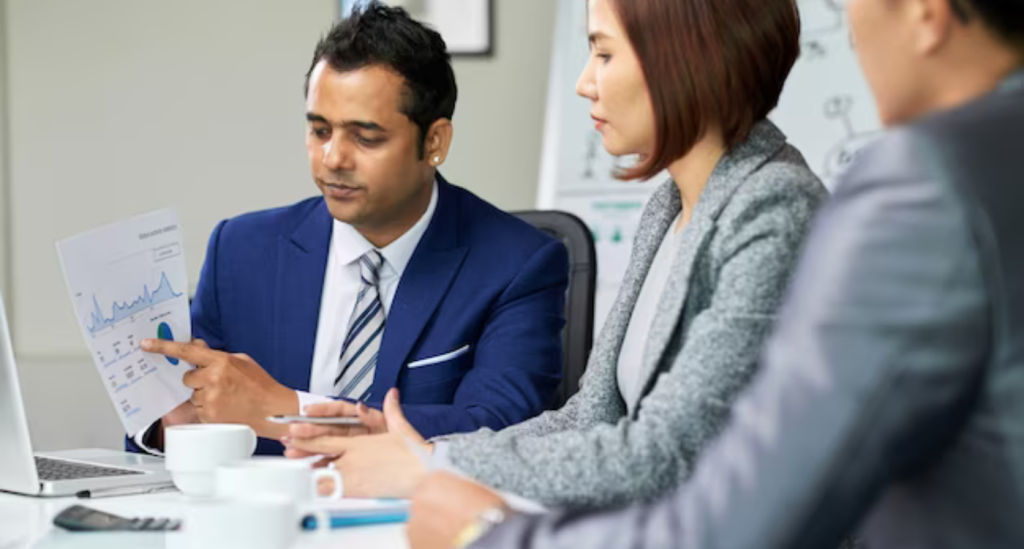 The success of NRI men in leadership roles can be attributed, in part, to their diverse leadership styles and innovative strategies. They have demonstrated the ability to adapt their leadership approach to suit the specific needs of their organizations and the challenges they face.
Leadership Styles of NRI Men
NRI men have employed various leadership styles, including transformational, democratic, and servant leadership. Transformational leadership inspires and motivates others to achieve extraordinary goals, while democratic leadership encourages participation and collaboration in decision-making. Servant leadership prioritizes the needs of employees and communities, creating a sense of purpose and belonging. Examples include Satya Nadella and Sundar Pichai, Ajay Banga and Rajat Gupta, and Indra Nooyi and Deepak Chopra.
Innovative Leadership Strategies of NRI Men
NRI men have successfully implemented innovative leadership strategies, such as embracing diversity and inclusion, fostering a culture of innovation, and leveraging technology. Ajay Banga and Rajat Gupta have embraced diversity and inclusion to create a more inclusive and productive workplace. Satya Nadella and Sundar Pichai have created a culture that encourages experimentation and risk-taking, while Laxmi Mittal and Deepak Chopra have utilized technology to improve communication, collaboration, and data-driven decision-making.
The leadership styles and strategies of NRI men have played a significant role in their success. Their ability to adapt their leadership approach, embrace diversity and innovation, and leverage technology has made them effective leaders in a rapidly changing global landscape. Their stories serve as a valuable source of inspiration for aspiring leaders worldwide.
How NRI Men Have Overcome Challenges to Achieve Leadership Success
The impact of NRI men on the organizations they lead has been profound and far-reaching. Their leadership has driven growth, innovation, and positive change, transforming these organizations into global leaders in their respective industries.
Positive Impact of NRI Leaders
NRI men have made a significant impact on their organizations by:
Driving Growth and Expansion: Leaders like Satya Nadella and Sundar Pichai have steered their organizations through periods of significant growth and expansion, expanding their reach into new markets and product categories.
Fostering Innovation: Leaders like Laxmi Mittal and Ajay Banga have fostered a culture of innovation within their organizations, encouraging employees to think creatively and develop new solutions.
Promoting Positive Change: Leaders like Indra Nooyi and Deepak Chopra have championed social and environmental initiatives, using their platform to promote positive change in the world.
Overcoming Challenges
NRI men have faced numerous challenges in their leadership journey, including cultural differences, breaking barriers, and balancing global and local priorities. They have overcome these challenges through cultural sensitivity, perseverance, strategic thinking, diversity, and inclusion. By understanding and respecting different cultures, they have built bridges and fostered collaboration across diverse teams.
They have refused to be defined by stereotypes and setbacks, demonstrating unwavering belief in their abilities and goals. They have developed the ability to adapt their leadership styles to suit specific challenges and opportunities. They have also recognized the value of diversity and created inclusive environments.
They have built strong networks and relationships with mentors, peers, and stakeholders, leveraging these networks for support and guidance. By overcoming these challenges, NRI men have emerged as stronger, more resilient leaders, demonstrating their capacity to navigate complex environments and achieve extraordinary results.
The Enduring Legacy of NRI Leaders: Inspiring the Future of Leadership
NRI men have immense potential in leadership roles due to their global perspective, entrepreneurial spirit, and adaptability to diverse environments. Their exposure to diverse cultures and ability to bridge cultural divides make them ideal candidates for leading multinational organizations.
Their entrepreneurial drive and ability to think outside the box are crucial for driving innovation and growth in a rapidly changing world. Their experience in overcoming challenges and navigating complex environments makes them well-equipped to handle uncertainties and challenges of the future.
The landscape of leadership and diversity in large organizations is undergoing significant transformations, with an emphasis on diversity and inclusion, shifting leadership paradigms, and global challenges. NRI men are well-positioned to thrive in this evolving landscape due to their global perspective, cultural sensitivity, and ability to lead with empathy and purpose.
Conclusion
NRI men in leadership roles demonstrate the power of human potential, cross-cultural understanding, and transformative impact. They have a clear vision, cultural sensitivity, innovation, strong relationships, and purpose-driven leadership.
Their stories challenge stereotypes, encourage diversity and inclusion, provide valuable insights for aspiring leaders, and highlight the importance of global leadership. They serve as role models, fostering collaboration and growth in diverse environments. Their experiences highlight the need for effective global leadership to address complex challenges and build a sustainable, equitable world.