Australian PM Scott Morrison had unveiled Melbourne's first statue of Mahatma Gandhi two days ago.
PM Morrison has said that he is devastated to hear that the statue of Mahatma Gandhi at the Australia Indian Community Centre in Rowville, Victoria has been vandalised after it was unveiled on Friday.
"Australia is the most successful multicultural and immigration nation in the world and attacks on cultural monuments will not be tolerated.", he said. adding, "It is disgraceful and extremely disappointing to see this level of disrespect."
"Whoever is responsible for this has shown great disrespect to the Australian Indian community and should be ashamed."
Mahatma Gandhi's statue, unveiled by PM Morrison on Friday, in Rowville's Indian Community Centre.
The Australia Indian Community Charitable trust that manages the Indian Community Centre has issued a statement that on Saturday, 13 November evening, "someone has attempted to decapitate the Mahatma Gandhi statue."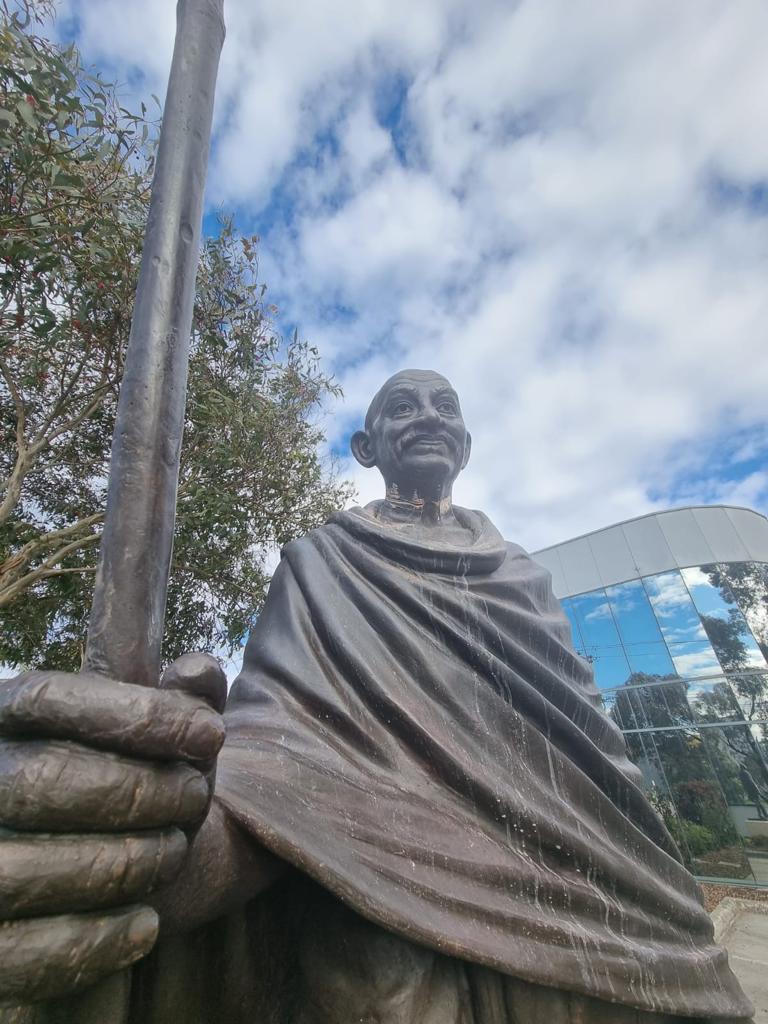 Head of the AICC Trust Vasan Srinivasan said betweeen yesterday's inauguration and this evening someone has attempted to decapitate the Mahatma Gandhi statue at the Australian Indian community centre.
"It's truly saddens us that someone would vandalise the statue within 24 hours of its unveiling. The aim of the statue was to celebrate India's history its 75th year of India's independence and highlight the richness of culture across country. It is disappointing to see this level of disrespect of India's history displayed towards the community in the most multicultural state in Australia. Whilst Mahatma Gandhi may not be a figurehead in wider Australian community his history is well known among all Indians," said Mr Vasan.
Police have been informed.