The Indian Crescent Society of Australia and The Humanism project organised a multilingual and multicultural online poetic symposium (Mushaira/Kavi Sammelan) to celebrate India's 75th Independence Day.
The mushaira titled 'Saajhi Virasat', attended by more than 100 people via Zoom, was a celebration of India's shared cultural heritage, diversity and inclusivity.
India's confluent traditions find expression in its art, literature, music and poetry. 'Saajhi Virasat' was an ethnic mosaic that represented those traditions. The presence of poets was also consistent with the idea as renowned Hindu and Urdu poets from India, Pakistan, and Australia used the platform to enunciate the idea of a shared heritage.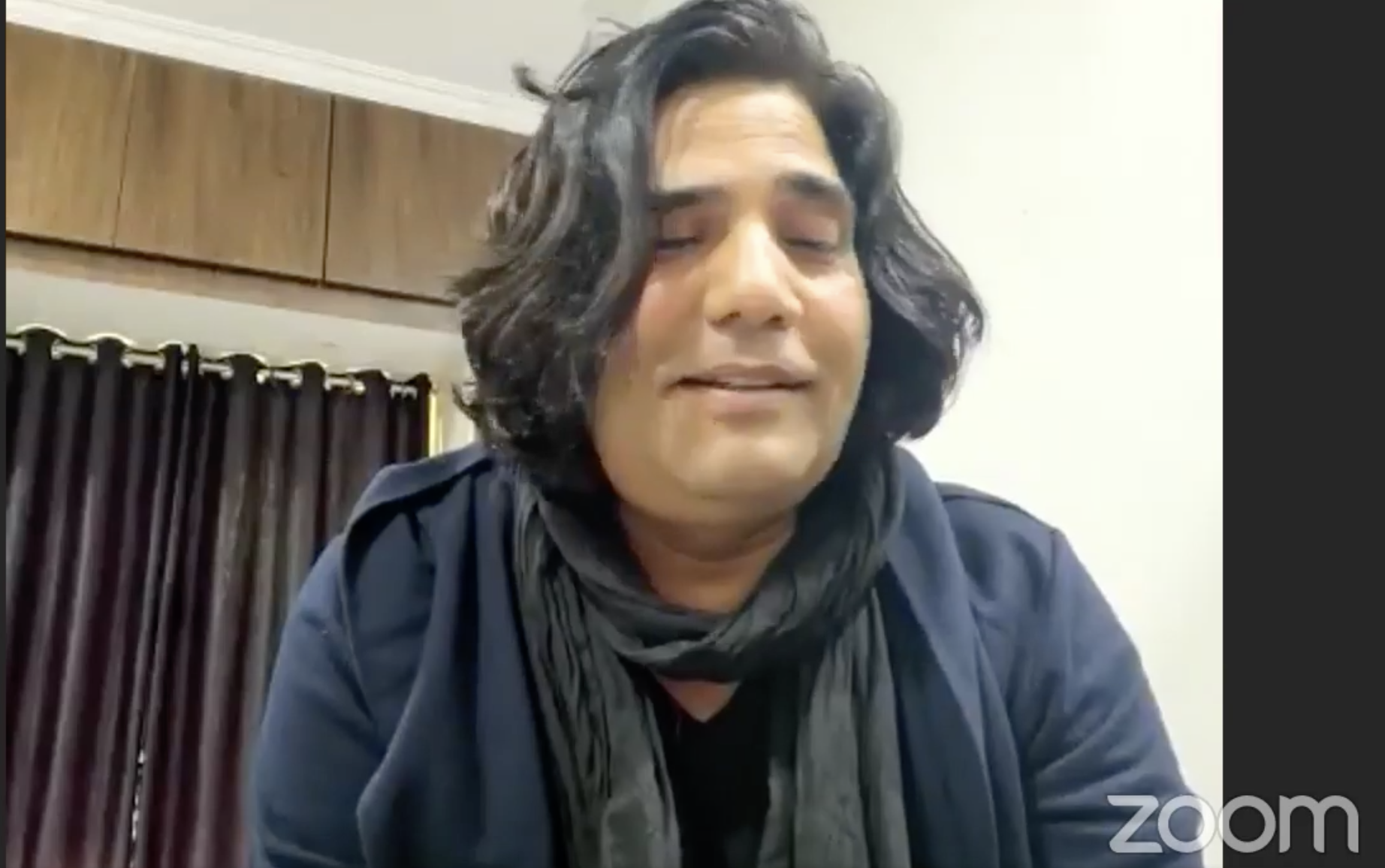 The event started with a song by Melbourne-based singer Rahila. She has been a student of Indian classical music from the age of 6 when she started learning music from Smt Alka Deshpandey in her hometown Bhilai. She has completed her Sangeet Visharad from Khairagarh University. She is now contuining her learning under the tutelage of Smt Rajysree Ghosh. An IT consultant by profession, Rahila won many hearts by singing Subhadra kumari Chauhan's poem 'Jhansi ki Rani'.
Poets such as Dr Popular Meeruthi, Om Prakash Nadeem and Sabhia Sumbul recited their rhythmical Ghazals that invoked all kinds of emotions. Bollywood-fame lyricist and poet A M Turaz recited some of his latest writings which the audience loved thoroughly.
Another highlight of the show was Dr Ian Woolford, Head of the Hindi Department at La Trobe University, Melbourne. An American-born scholar of Hindi Literature, Dr Woolford recited a poem in flawless Hindi based on William Wordsworth's poem Daffodils. Anyone could tell, judging by the audience's reaction, that people were amazed.
The mesmerised audience was also treated to renowned Australian poets such as Dr Shabbir Haider, Prof R P Mathur, Rehan Alvi, Shuja Aatif and Rekha Rajvanshi.
Young Sydney poets, such as Virat Nehru, Anu Bharat and Vivek Asri, also received compliments in words and applause for their style and fresh ideas.
The gathering was presided over by Sulaiman Zafar Siddiqui, who thoroughly enjoyed the evening and did not fail to express his happiness and appreciation on every possible occasion.
Abbas Raza Alvi, President of the Indian Crescent Society of Australia, addressed the audience after acknowledging the Custodian of Indigenous Land and emphasised an inclusive society where multicultural and diverse communities could flourish together.
Deepak Joshi, the co-founder of The Humanism Project, a social justice advocacy group of the Indian diaspora, spoke about the importance of celebrating India's 'Ganga-Jamuni Tehzeeb' of an inclusive culture and confluent traditions to strengthen their roots.
Follow NRI Affairs on Facebook, Twitter and Youtube.
हिंदी, अंग्रेजी, उर्दू, पंजाबी या अन्य किसी भी भाषा में अपनी रचनाएं आप हमें editor@nriaffairs.com पर भेज सकते हैं.