If you are an entrepreneur looking to establish permanent residency in the United States, odds are you have heard of the EB-5 Immigrant Investor Program.
This type of program is not unique to the United States as 23 countries around the world have some type of 'citizen-by-investment' policy, commonly referred to as the "Golden Visa."
With EB-5 processing times averaging at a whopping 47 to 71 months (four to six years), the situation begs some entrepreneurs to wonder, "Is there a faster way?" We would like to propose using the "Golden Visa" option in third country to leverage the E-2 visa, investor from a treaty country, to come to the United States.
The E-2 Visa
According to USCIS, an E-2 treaty investor must be a citizen of United States treaty country and "invest a substantial amount of money and direct the operations of an enterprise they have invested in, or are actively investing in." If applying from within the United States, an E-2 treaty investor petition is processed in 2 to 4 months or can be filed with premium processing, meaning a decision would be issued within 15 days of filing. If applying outside the US, you can apply with the consulate.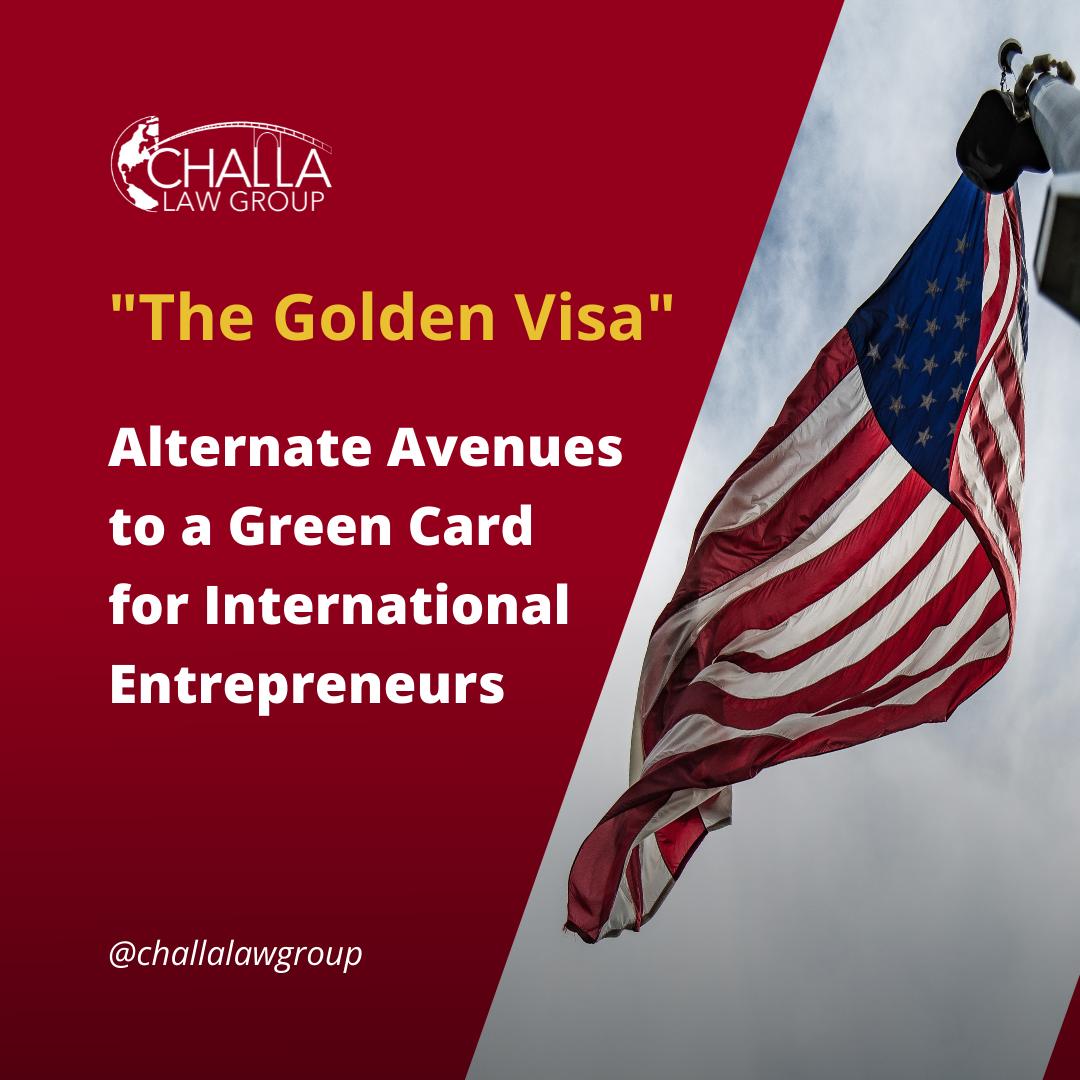 An E-2 visa permits "dual intent," meaning that you must maintain the intention to depart the United States when the E-2 visa expires yet can simultaneously intend to apply for permanent residence. Once in the United States, an E-2 visa holder can apply for an adjustment of status, granted they are willing to waive some of the rights that are associated with an E-2 visa.
An Alternative to EB-5
So, if you are an entrepreneur looking to come to the United States, but perhaps don't want to wait for an EB-5 application to process, consider investing in one of the 12 countries that have a "Golden Visa" program and are also treaty countries with the United States, including:
Germany
Grenada
Ireland
New Zealand
Singapore
Spain 
Switzerland 
Turkey 
United Kingdom  
Follow NRI Affairs on Facebook and Twitter for latest updates. Support us on Patreon.