A recent survey conducted by SBNR It on the growing appeal of India as a Retirement destination, a fintech platform dedicated to NRIs, it was revealed that a noteworthy 60 percent of NRIs from Australia, Canada, the United States, the United Kingdom, and Singapore are actively considering the prospect of returning to India as part of their retirement plans. This survey encompassed the perspectives of 100 NRIs.
India offers substantial financial advantages to its Non-Resident Indians (NRIs), allowing them to earn income in foreign currencies and subsequently convert these earnings into investments and savings within the country. According to the recent SBNRI survey, 37 percent of Canadian Non-Resident Indians (NRIs) are confident about spending their retirement years in their homeland. This sentiment is shared by 33 percent of NRIs residing in Australia, and 23 percent in the UK and the US. Factors influencing this decision include the cost of living, cultural familiarity, family and social ties, healthcare facilities, and investment prospects, all aligning with their long-term financial objectives.
Mudit Vijayvergiya, representing SBNRI, stated, "India is making a strong rebound with digitised and stable economic activities emerging in the market. This makes India hold a promising future for investors. The country is also making it easy for NRIs to understand complex taxation systems and certain norms that make India a high return market for NRI investors to utilise as their retirement plans."
Financial assets hold significant importance in the comprehensive and long-term financial aspirations of Non-Resident Indians (NRIs). Findings from the SBNRI survey further highlight that a substantial 56 percent of NRIs based in the United States, followed closely by 44 percent of those residing in Canada, have initiated investments in India to support their eventual return to the homeland after retirement.
Moreover, 35 percent of NRIs hailing from the United Kingdom and 45 percent from Singapore have also commenced financial preparations and investments to bolster this decision. The survey underscores India's evolving financial landscape and the increasingly enticing investment prospects that cement its status as an appealing retirement destination for its global diaspora, particularly from nations including Australia, Singapore, the United States, the United Kingdom, and Canada. Many NRIs who took part in the survey express optimism regarding India's growth trajectory and have initiated their retirement planning within the country.
The Indian economy has exhibited remarkable resilience across various sectors, particularly in the wake of the pandemic. The nation has steadfastly worked towards ensuring financial stability for both its residents and non-resident population. Given this scenario, a significant portion of individuals who once left their homeland in pursuit of their dreams abroad are now contemplating the idea of settling down in India during their retirement years.
While retirement planning might not be at the forefront of the minds of many individuals in their 30s and 40s, Non-Resident Indians (NRIs) have taken proactive steps to establish a robust financial plan well in advance.  According to insights from the SBNRI survey, an impressive 80 percent of NRIs residing in Australia and Singapore, 70 percent from the United Kingdom, and 75 percent from the United States are seriously considering the prospect of returning to India as part of their retirement strategies, closely followed by 63 percent of Canadian NRIs.
India has emerged as a global hub for startups, showcasing significant manufacturing capabilities, advancements in financial services, and cutting-edge technology. The nation is actively formulating a robust economic strategy to ensure stability.  As a result, a remarkable 72 percent of NRIs are confident in India's potential as a stable investment destination for both its residents and non-resident population. This confidence provides ample opportunities for NRIs to diversify their investment portfolios, a factor that significantly influences their decision to return to their homeland after retirement.
Why India is Becoming an Attractive Option for Retirement planning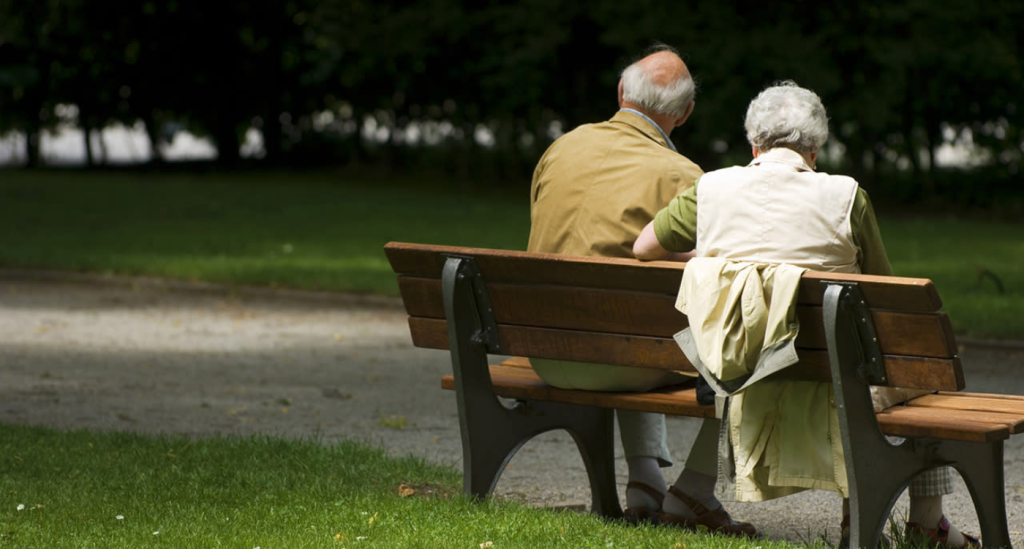 1. Affordability and Retirement Planning
The survey revealed that one of the primary reasons behind India's rising popularity as a retirement destination is its affordability. For retirees looking to make the most of their savings, India provides an attractive cost of living. Whether it's accommodation, food, or transportation, India offers a wide range of options to suit various budgets, making it an ideal choice for those considering retirement on a fixed income.
2. Diverse Living Options
India boasts a diverse range of living options, from bustling metropolitan cities to serene coastal towns and picturesque hill stations. Retirees have the flexibility to choose a location that aligns with their preferences and retirement planning goals. The country's diversity allows individuals to experience a myriad of cultures, traditions, and lifestyles.
3. Healthcare Facilities
Access to quality healthcare is a crucial aspect of retirement planning, and India has made significant strides in this regard. The survey highlighted the availability of world-class medical facilities and highly skilled healthcare professionals in India. Additionally, healthcare costs in India are substantially lower than in many Western countries, making it an attractive proposition for retirees seeking affordable and quality medical care.
4. Warm and Hospitable Environment
India is known for its warm and hospitable people. Retirees who choose India as their retirement destination often find themselves welcomed with open arms, fostering a sense of belonging in their new environment. This hospitality can greatly contribute to a retiree's overall well-being and happiness.
5. Cultural Enrichment
Retirement doesn't have to mean a life devoid of cultural experiences. India offers retirees a unique opportunity to immerse themselves in a rich and diverse cultural tapestry. Whether it's exploring historical landmarks, attending traditional festivals, or learning new languages, retirees can engage in a variety of cultural experiences that enrich their lives.
6. Food Paradise
Indian cuisine is renowned worldwide for its flavors and variety. For retirees with a passion for food, India provides an exciting culinary journey. From street food stalls to fine dining restaurants, there is something for everyone. The affordability of food in India is an added bonus, allowing retirees to indulge in delicious dishes without breaking the bank.
7. Retirement Planning with a Spiritual Touch
India is also known for its spiritual and wellness practices. Many retirees find solace in yoga, meditation, and other holistic health approaches available throughout the country. The serene ashrams and wellness retreats in India offer a unique way to incorporate wellness into one's retirement planning.
8. Experiencing Nature's Beauty
India's diverse landscape offers retirees an opportunity to reconnect with nature. From the majestic Himalayas to the serene backwaters of Kerala, retirees can enjoy the beauty of India's natural surroundings. For those seeking tranquility, there are countless options to explore.
9. Accessibility and Infrastructure
India's well-developed transportation and communication networks make it easy for retirees to move around the country and stay connected with loved ones. The presence of modern amenities and technology ensures a comfortable lifestyle for retirees, even in rural areas.
10. Learning Opportunities
Retirement is a great time to pursue interests and hobbies that were previously set aside due to work commitments. India's educational institutions and classes offer retirees the opportunity to learn and grow in a wide range of subjects, from art and music to philosophy and history.
11. Language and Communication
India's linguistic diversity is a fascinating aspect of its culture. While English is widely spoken and understood, retirees also have the chance to learn and communicate in a variety of regional languages. This language diversity can be an enriching aspect of retirement in India.
12. Retirement Communities
In recent years, there has been a rise in retirement communities tailored to the needs and preferences of retirees. These communities offer various amenities and activities to keep retirees engaged and social. They provide a supportive environment for retirees to enjoy their golden years.
Conclusion
The survey results clearly indicate that India is increasingly emerging as a sought-after retirement destination. With its affordability, diverse living options, quality healthcare, and rich cultural experiences, India has a lot to offer retirees looking for an exciting and enriching retirement planning journey. Whether you're seeking an adventurous retirement, a cultural exploration, or a peaceful and affordable lifestyle, India has something for everyone. As the world becomes more interconnected, the idea of retiring in India is no longer a distant dream but an appealing reality for those looking for an exceptional retirement destination.