Flow of money into NRI deposits have gone down by $4.13 billion in FY22. Outstanding deposits have also declined compared to a year ago.
According to data released by the Reserve Bank of India (RBI), money flowing into non-resident Indian (NRI) deposits continue to show a downward trend as the country tries to combat an economic slide brought about by rising inflation and the Russia-Ukraine war.
NRI deposits slid from $7.36 billion to $3.23 billion in the period between April 2021 to March 2022. The data also shows decline in outstanding deposits that have gone down by $2.87 billion. Compared to $141.89 billion a year ago, outstanding deposits have come down to $139.03 billion.

It was a very different scenario earlier when NRI deposits had grown rapidly – from $130.58 billion in March 2020 to $141.89 billion in March 2021. Financial analysts are of the opinion that global economic condition, remittances and domestic interest rates would be crucial in shaping the flow of NRI deposits in the future.
Maximum contraction has been noted in Foreign Currency Deposits (FCNR) which have declined from $20.47 billion in March 2021 to $16.91 billion in March 2022.
A sharp fall was noted in rupee-denominated NRE deposits also that shrunk to $100.8 billion in March 2022 from $102.57 billion a year ago. However, the flow of money into non-resident ordinary (NRO) accounts rose from $18.84 billion in March 2021 to $21.30 billion in March 2022.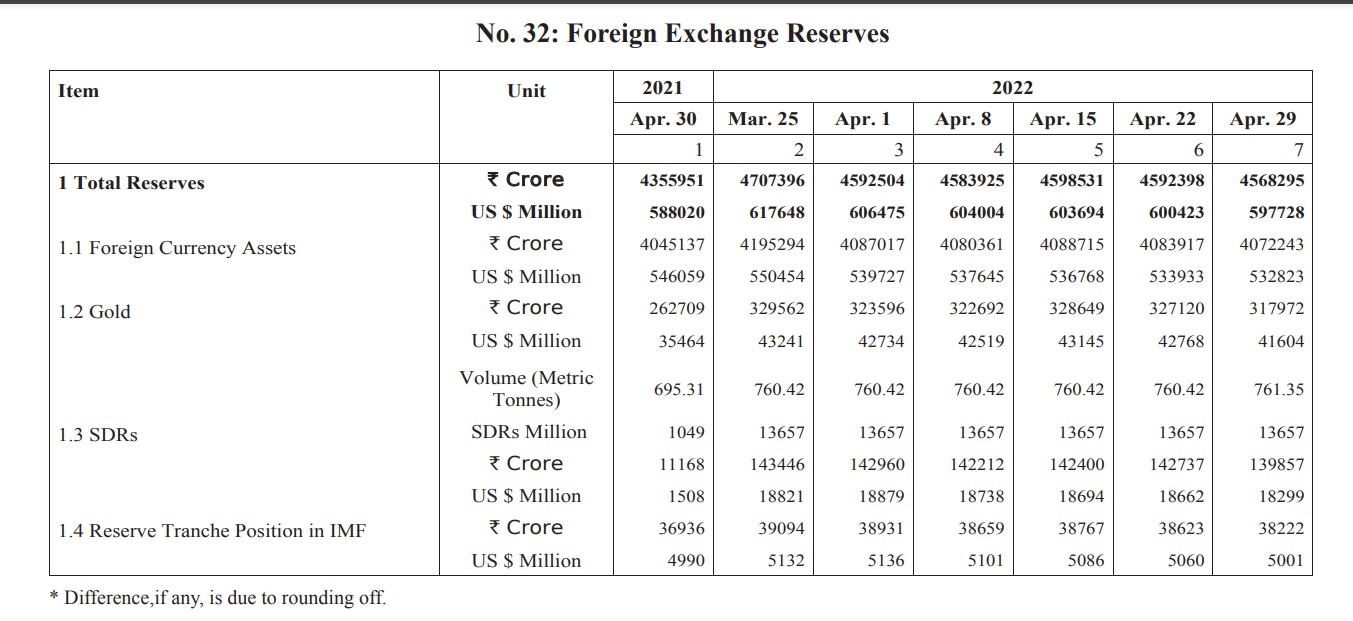 Overall, India's foreign exchange reserves declined to $596 billion as on May 6, 2022, according to RBI data. They had increased by $30.3 billion to $607.3 billion in 2021-22. The previous period had seen foreign exchange reserves increase by $99.2 billion to $577 billion in March-end of 2021.
Follow NRI Affairs on Facebook and Twitter for latest updates. Support us on Patreon.