In a touching exploration of family bonds that go beyond borders, our article, titled "Navigating the Heartstrings and Challenges: Taking Care of Aging Parents in India When You Live Abroad," delves into the emotional stories, real-life problems, and cultural dynamics that affect Non-Resident Indians (NRIs) as they take on the significant responsibility of looking after their aging parents in India.
The Emotional Struggle: NRIs as Primary Caregivers
In the first part of this compelling narrative, we step into the shoes of NRIs who, having grown up abroad, find themselves responsible for taking care of their elderly parents back in India. One such NRI, Priya, shares her story:
Priya's Story: Balancing Two Worlds
Priya moved to the United States for her career, leaving her parents behind in India. When her father's health deteriorated, she faced the challenge of balancing her job, personal life, and caregiving duties. The emotional toll of being far from her parents while caring for them was immense.
Priya's experience is not unique. NRIs often find themselves in a similar emotional quandary. The longing to be close to aging parents competes with the demands of a career and a life built in a foreign land.
Culture Clash: Managing Expectations
Here, we look at how cultural differences impact the experience of caregiving for NRIs. Another NRI, Raj, shares his perspective:
Raj's Experience: The Expectations
Raj faced the clash of Western values and traditional Indian expectations when he had to decide how to best care for his aging mother. The pressure to fulfill his filial duties while living thousands of miles away was a constant emotional struggle.
Cultural differences play a significant role in shaping the caregiving experience for NRIs. While the Western world often promotes independence and elderly care facilities, Indian culture places a strong emphasis on familial bonds and the care of aging parents at home.
To better understand these dynamics, let's explore the cultural expectations and challenges that NRIs face when caring for their parents in India.
The Cultural Expectations
In India, it's customary for children to take care of their parents as they age. This expectation is deeply rooted in the value of filial piety. Parents invest their love, time, and resources into raising their children with the belief that, in their later years, their offspring will reciprocate with care and respect.
While this tradition is cherished by many, it can pose a unique challenge for NRIs. Living abroad often means adopting Western values that prioritize individual freedom and autonomy. NRIs can find themselves torn between their cultural duty to care for their parents and their personal aspirations for independence and career advancement.
The Parent's Point of View: Sacrifices and Hopes
In the second part of our story, we shift our focus to the aging parents who've spent their lives nurturing their children, giving not just love and care but also their hard-earned money for their education and well-being. One such parent, Mr. Sharma, shares his story:
Mr. Sharma's Perspective: A Lifetime of Sacrifice
Mr. Sharma worked tirelessly to provide the best education for his son, Raj, with the hope that he would build a successful life abroad. Now, in his twilight years, Mr. Sharma battles his own health issues while holding onto the dreams he had for Raj.
Mr. Sharma's story highlights the sacrifices parents often make to ensure a brighter future for their children. The emotional bond between parents and children is profound, and it's this very bond that NRIs struggle to uphold when they must care for their aging parents from a distance.
Expectations and Dreams
We explore the expectations parents have for their children, the dreams they cherish, and the challenges they face in reconciling these with the realities of aging.
Parents envision a future where their children achieve success, happiness, and financial stability. Their dreams often revolve around seeing their offspring prosper and enjoy the fruits of their labor. However, as parents age, their needs evolve, and they require care and support in return.
Transformation of NRIs: From Living Abroad to Becoming Caregivers
The third part of our article analyzes the transformation that happens to NRIs as they shift from living abroad to becoming the primary caregivers for their parents in India. This transformation is a profound journey filled with both personal growth and challenges.
Evolving Roles
We'll explore how NRIs adapt to their new roles as caregivers, the emotional toll it takes, and the inner strength they discover.
Priya's Transformation: Finding Strength Within
For Priya, becoming a caregiver for her parents brought her closer to her cultural roots. She discovered an inner strength she didn't know she possessed and a deeper appreciation for the sacrifices her parents had made for her.
Caring for aging parents is a transformative experience. NRIs often develop new skills, such as healthcare management and financial planning, while also forging stronger emotional bonds with their parents.
Impact on Relationships with Aging Parents
This section looks at how relationships within NRI families change, as well as the newfound understanding of the complexities of caregiving.
Raj and His Mother: Strengthening Bonds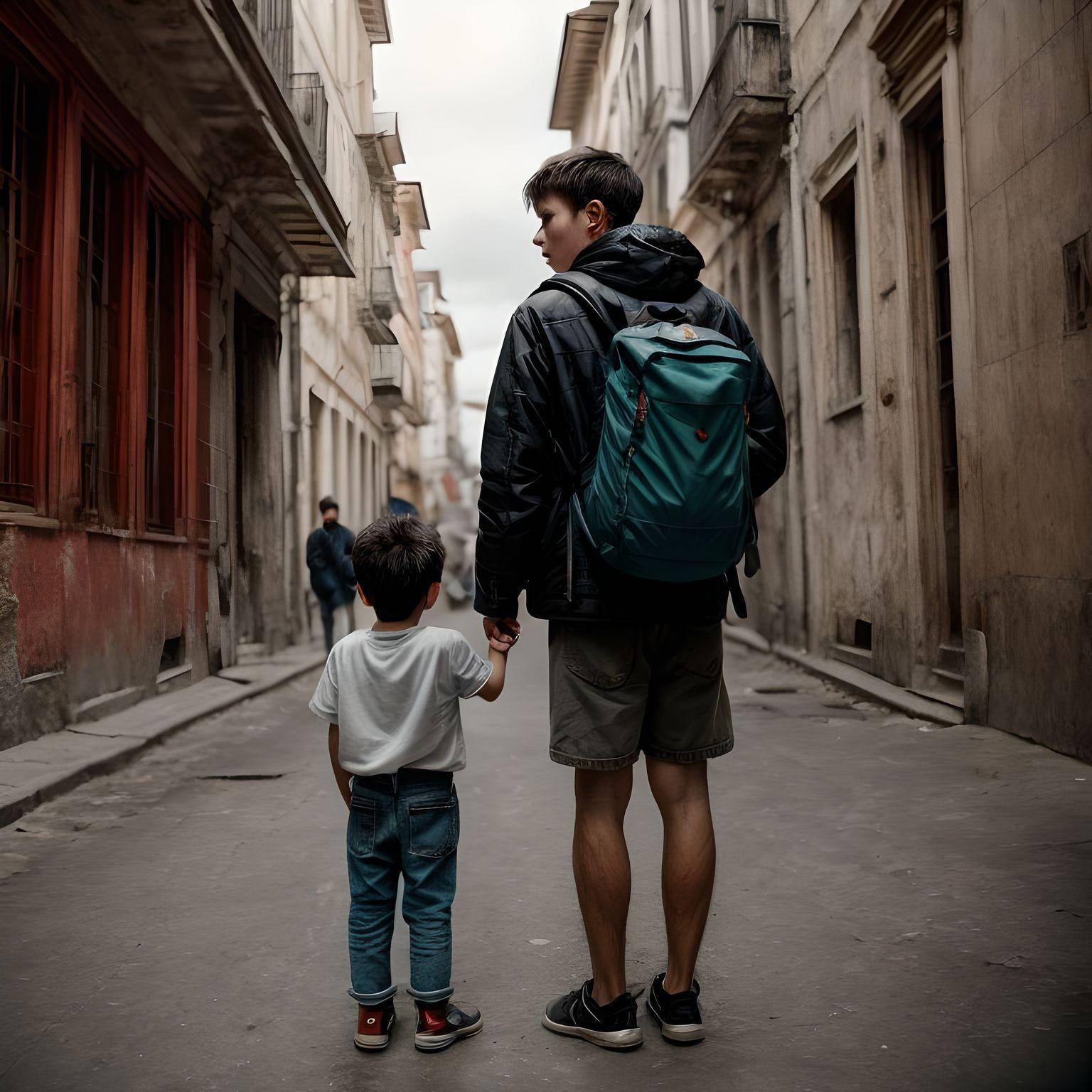 While Raj initially struggled with the role reversal of becoming his mother's caregiver, over time, their bond grew stronger. He realized the importance of being there for her during her golden years.
Caregiving can bring families closer together, fostering a deeper sense of appreciation and empathy. The challenges faced by NRIs can lead to a greater understanding of the sacrifices their parents made to provide them with a better life.
The Emotional and Financial Strain
In our penultimate section, we highlight the emotional and financial challenges that NRIs face when taking care of their aging parents. We emphasize the deep love and responsibility that drive them to fulfill the roles their parents once played for them.
Financial Realities
This part explores the financial challenges faced by NRI caregivers, including the costs of healthcare and the impact on their own financial stability.
The Sharma Family's Financial Struggle
Raj and his family faced substantial financial burdens as they juggled medical expenses and the cost of long-distance care for Mr. Sharma. It was a challenging chapter in their lives.
Financial planning becomes paramount for NRIs who are responsible for the well-being of their aging parents. Balancing the costs of caregiving with their own financial goals can be a daunting task.
Love That Knows No Boundaries
We emphasize the heartwarming yet challenging journey of these NRIs and the enduring importance of family bonds that transcend geographical boundaries.
As NRIs navigate the intricate web of caregiving, they demonstrate a love that transcends borders. The commitment to their parents' well-being knows no boundaries, and they go to great lengths to ensure their loved ones receive the best care possible.
Conclusion
In a world where distances seem to grow, family remains a constant. Our article, "Navigating the Heartstrings and Challenges: Taking Care of Aging Parents in India When You Live Abroad," has shed
 light on the complex and emotional journey of NRIs as they take on the role of caregivers for their aging parents. It has also explored the expectations and sacrifices of parents, the transformation of NRIs, and the burdens they bear, both emotionally and financially.
This comprehensive article has not only touched the hearts of our readers but also provided valuable insights into the unique struggles and triumphs of NRIs taking care of their aging parents in India, offering a balanced view from both sides of this compelling story.
FAQs
1. What is an NRI?
A Non-Resident Indian (NRI) is an Indian citizen living abroad, often for work or other reasons.
2. How do NRIs balance their overseas commitments with caregiving?
NRIs often struggle to balance their jobs, personal lives, and caregiving by relying on support networks, remote work, and careful time management.
3. What cultural differences impact NRI caregiving?
Cultural differences can affect NRI caregiving by influencing expectations, traditions, and attitudes toward taking care of older family members within the family.
4. What financial challenges do NRI caregivers encounter?
NRI caregivers may face financial challenges related to healthcare costs, travel expenses, and the need to support their parents financially.
5. What can families do to support NRI caregivers?
Families can offer emotional support, help with logistics, and consider options like professional caregiving services to ease the burden on NRI caregivers.