An Indian father has sought help from the country's Minister for External Affairs after his son went missing in Melbourne.
Hyderabad-based Mohammed Ali has written to India's foreign minister Dr S. Jaishankar to help him find his son Mohammed Mohsin Ali Maaz. The latter has been missing from Clayton South in Melbourne since 30 December 2021.
"He last called us from +61*** on 30 December 2021, and since then, his phone is closed. When we inquired with his friends, they are unable to say anything about him as they are saying that he has vacated the existing room and shifted to some other place," wrote Mr Ali.
Victoria police are searching for Mohsin too.
"The 28-year-old was last seen in Clayton South on Thursday, 30 December," said the police appealing to community members to share any information they have.
Follow NRI Affairs on Facebook and Twitter for latest updates.
Mohsin's relative, M A Aziz Shoaib, has posted messages on social media for help.
"Hi everyone, My brother Mohammed Mohsin Ali Maaz, a student in Melbourne, is missing (for) 5 days. Already reported to cops. If you have any information, plz DM me," Shoaib posted on Facebook.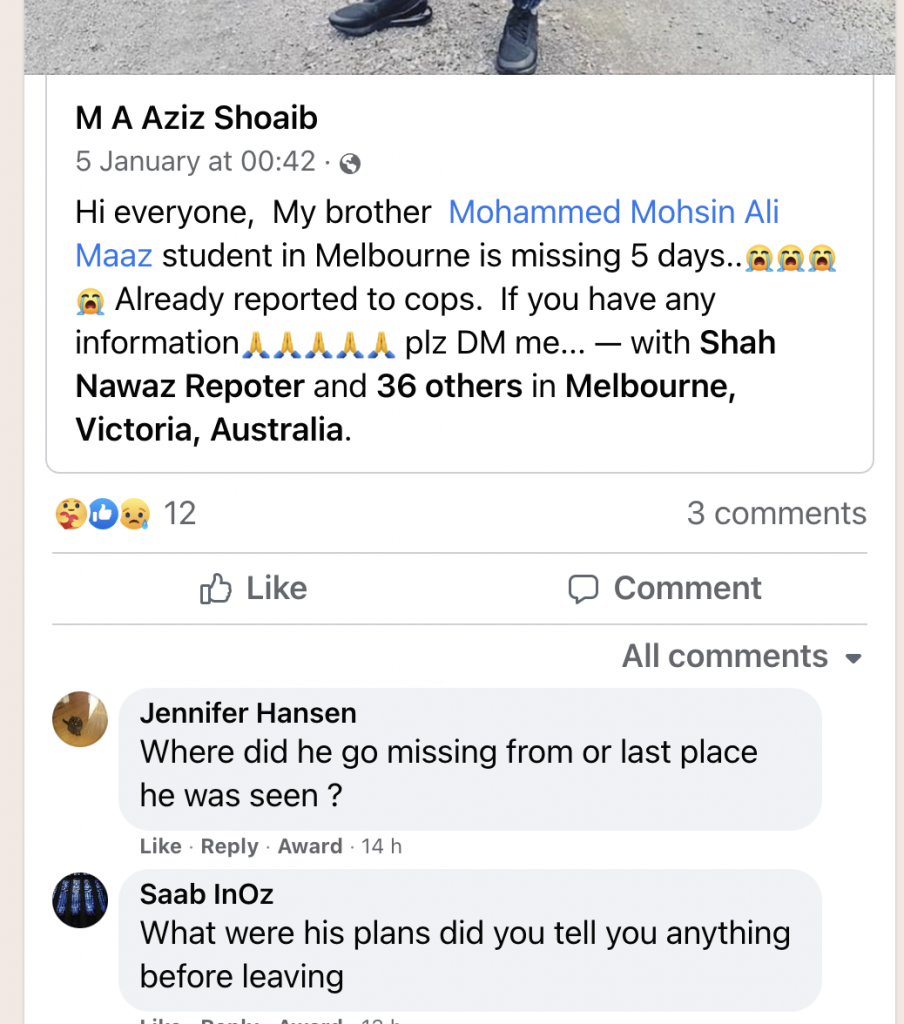 Anyone with information is urged to contact Broadmeadows Police Station on 9302 8222.