Cinema, the universal language that transcends borders, has been a powerful medium of storytelling for over a century. It has the remarkable ability to connect people from diverse backgrounds, offering a window into different worlds, cultures, and perspectives. Within this dynamic realm of filmmaking, Non-Resident Indian (NRI) filmmakers have emerged as formidable storytellers, bringing their unique experiences and voices to the global stage. They not only celebrate the richness of their heritage but also challenge stereotypes, question norms, and bridge the gap between cultures. In this issue of "NRI Affairs Today," we embark on an extraordinary cinematic journey, delving into the artistry of NRI filmmakers, their notable contributions to cinema, and the awards that have recognized their excellence.
The Transformative Power of Cinema
Cinema has always been more than just a form of entertainment. It is a mirror that reflects the society, culture, and values of a time and place. At its core, cinema is a medium that allows us to empathize, to understand, and to be moved by stories that may be vastly different from our own lives. The magic of cinema lies in its ability to unite us, to show us the world from someone else's perspective, and to ignite our imaginations.
NRI filmmakers have played a pivotal role in enriching the world of cinema by introducing new viewpoints and stories that resonate with a global audience. Their films go beyond geographical borders and bring us stories that are relatable and enlightening, stories that reflect the duality of identity, the challenges of migration, and the universal themes of love, family, and human connection. They challenge the conventional narratives and offer us a more inclusive and diverse cinematic experience.
The Impact of NRI Filmmakers
NRI filmmakers have made an indelible impact on global cinema by offering fresh and diverse perspectives. Their work serves as a bridge between their ancestral roots and the cosmopolitan narratives of the world. The importance of NRI filmmakers lies not only in their cinematic excellence but also in their ability to influence the portrayal of Indian culture and diaspora on the international stage.
These filmmakers are instrumental in challenging stereotypes and broadening the representation of Indian culture in cinema. They have proven that the world is not limited to just one perspective, and their films have been instrumental in changing the perception of India, the Indian diaspora, and the broader Asian experience.
Mira Nair: Celebrating Diversity and Cultural Authenticity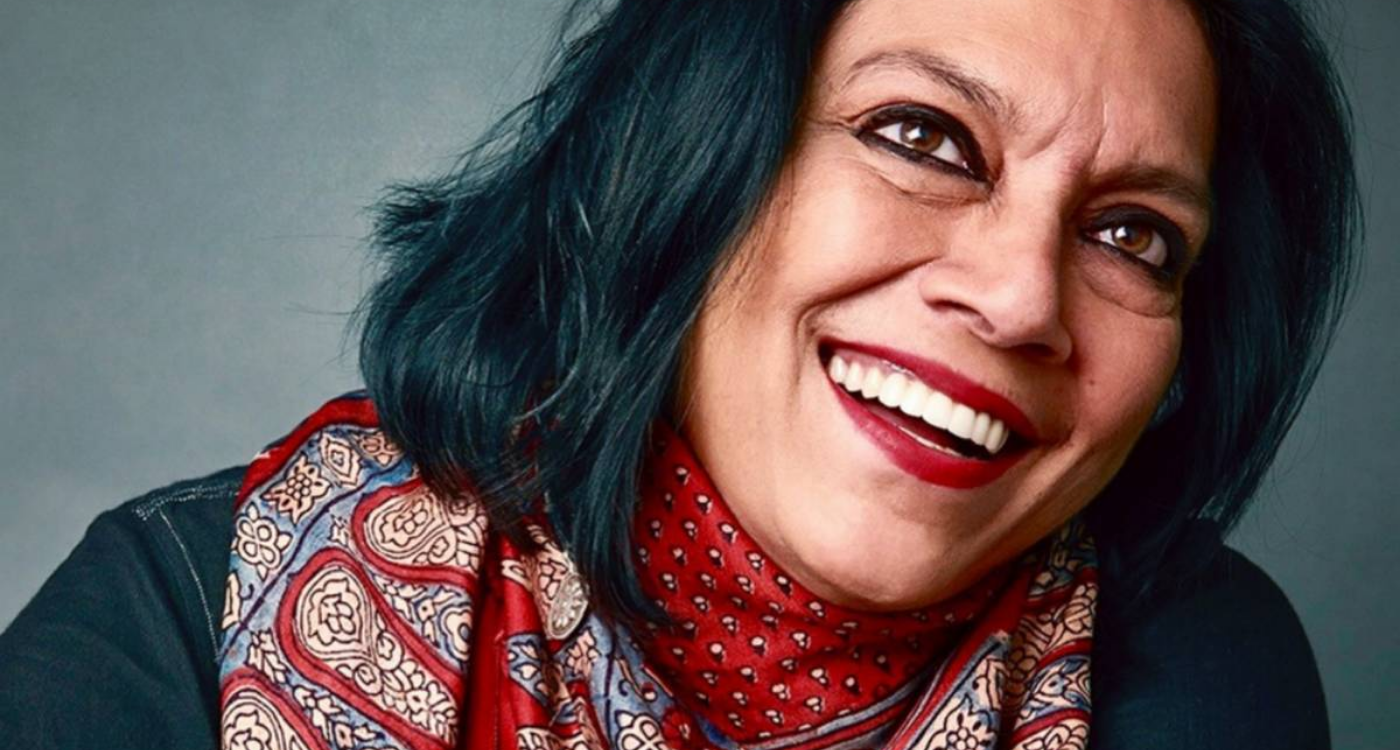 Mira Nair, a pioneering NRI filmmaker, has been at the forefront of championing cultural authenticity and diversity in cinema. Her celebrated career has been marked by a commitment to storytelling that transcends borders. She has received numerous awards, including the prestigious Golden Lion at the Venice Film Festival.
Notable Filmography:
"Salaam Bombay!" (1988)
"Mississippi Masala" (1991)
"Monsoon Wedding" (2001)
"The Namesake" (2006)
"Queen of Katwe" (2016)
Awards:
Golden Lion, Venice Film Festival, for "Monsoon Wedding" (2001)
Gurinder Chadha: Bridging Cultures with Humor and Heart
Gurinder Chadha, known for her heartwarming and humorous narratives, is a skilled NRI filmmaker who masterfully bridges the gap between British-Indian experiences. Her films resonate with audiences worldwide, emphasizing the importance of cultural understanding. She has received accolades, including the BAFTA Award for Best British Film.
Notable Filmography:
"Bhaji on the Beach" (1993)
"Bend It Like Beckham" (2002)
"Bride and Prejudice" (2004)
"Viceroy's House" (2017)
Awards:
BAFTA Award for Best British Film, for "Bend It Like Beckham" (2003)
Shekhar Kapur: Visual Poetry and Global Impact
Shekhar Kapur, an iconic NRI filmmaker, is known for his visually stunning cinematic creations that have a profound impact on global audiences. His films have been nominated for multiple Academy Awards.
Notable Filmography:
"Bandit Queen" (1994)
"Elizabeth" (1998)
"The Four Feathers" (2002)
"Elizabeth: The Golden Age" (2007)
Awards:
Academy Award nominations for "Elizabeth" (1998)
Deepa Mehta: Challenging Norms and Pushing Boundaries
Deepa Mehta is a fearless NRI filmmaker who fearlessly tackles controversial subjects and pushes the boundaries of cinematic storytelling. Her works have been recognized with awards at prestigious film festivals.
Notable Filmography:
"Fire" (1996)
"Earth" (1998)
"Water" (2005)
Awards:
Genie Award for Best Achievement in Direction, for "Water" (2006)
Asif Kapadia: Capturing Human Essence
Asif Kapadia, renowned for his powerful documentaries, delves into the depths of human emotion and experience. His work has received critical acclaim and numerous awards.
Notable Filmography:
"Senna" (2010)
"Amy" (2015)
"Diego Maradona" (2019)
Awards:
Academy Award for Best Documentary Feature, for "Amy" (2016)
Nisha Ganatra: Versatility in Filmmaking
Nisha Ganatra, a versatile NRI filmmaker, has made her mark in both film and television, skillfully celebrating the complexities of relationships and identity.
Notable Filmography:
"Chutney Popcorn" (1999)
"Late Night" (2019)
Awards:
Sundance Film Festival Special Jury Prize, for "Chutney Popcorn" (1999)
These NRI filmmakers have not only left an indelible mark on the global cinematic landscape but have also contributed significantly to the cross-cultural dialogue in the world of cinema. Their work showcases the rich tapestry of stories that transcend geographical boundaries, making them influential voices in the film industry. Through their exceptional storytelling, they have reshaped our understanding of the world and the captivating narratives that make it so wonderfully diverse. Their influence continues to inspire filmmakers and audiences alike, proving that cinema knows no borders, and stories can change the world.
Expanding Horizons and Paving the Way
In our exploration of the magnificent world of NRI filmmakers, we have encountered a select few who have captivated our hearts and minds with their exceptional storytelling. Yet, it is essential to recognize that the impact of NRI filmmakers extends beyond the stars of our list. Countless others have contributed their unique voices, each playing a vital role in the vibrant tapestry of global cinema.
NRI filmmakers, through their storytelling, have not only opened windows to different cultures but also doors to fresh opportunities for the next generation. They have defied boundaries, stereotypes, and preconceived notions, paving the way for aspiring filmmakers of diverse backgrounds to share their stories and enrich the world of cinema. They have shown that stories from the heart, regardless of where they originate, have the power to transform the way we see the world and each other.
As we celebrate the achievements of luminaries like Mira Nair, Gurinder Chadha, Shekhar Kapur, Deepa Mehta, Asif Kapadia, and Nisha Ganatra, we also acknowledge the collective spirit of NRI filmmakers that continues to shine brightly. These filmmakers have elevated not just their own narratives but have contributed to a more inclusive, diverse, and interconnected cinematic universe.
In the end, it is their passion, resilience, and unwavering commitment to the art of storytelling that has made the world of cinema a richer, more vibrant place. With anticipation, we await the narratives yet to be told, the voices yet to be heard, and the change yet to be embraced, as a new generation of NRI filmmakers stands on the shoulders of these giants, ready to bring us stories that will continue to reshape the world through the lens of cinema.
The journey of NRI filmmakers is an ever-evolving odyssey, and with each new film, they expand the boundaries of storytelling, illuminate hidden corners of the human experience, and remind us that the power of cinema transcends time and place. As we bid adieu to this exploration, we do so with a deep appreciation for the artistry and vision of NRI filmmakers, for they have not only created remarkable cinema but have also helped us see the world through a more colorful and diverse lens. Their legacy is an enduring one, and their contributions are woven into the very fabric of global cinema, reminding us that stories have the power to change the world, one frame at a time.