According to the government data, close to 50,000 international students arrived in Australia in February.
Migration expert Abul Rizvi says Australia recorded "super strong student arrivals" in February. However, he pointed out that the number of visas lodged in February dropped compared to the previous month.
"While student arrivals in Feb were super strong at 49,420, offshore student visa applications in Feb fell to 8,996 after a strong Jan performance of 25,417. The fall was across all major source countries, particularly China & Nepal," Mr Rizvi tweeted.
Data released by the Australian Bureau of Statistics show that in January 2022, there were 28,030 international student arrivals to Australia, an increase of 27,670 students compared with the corresponding month of the previous year.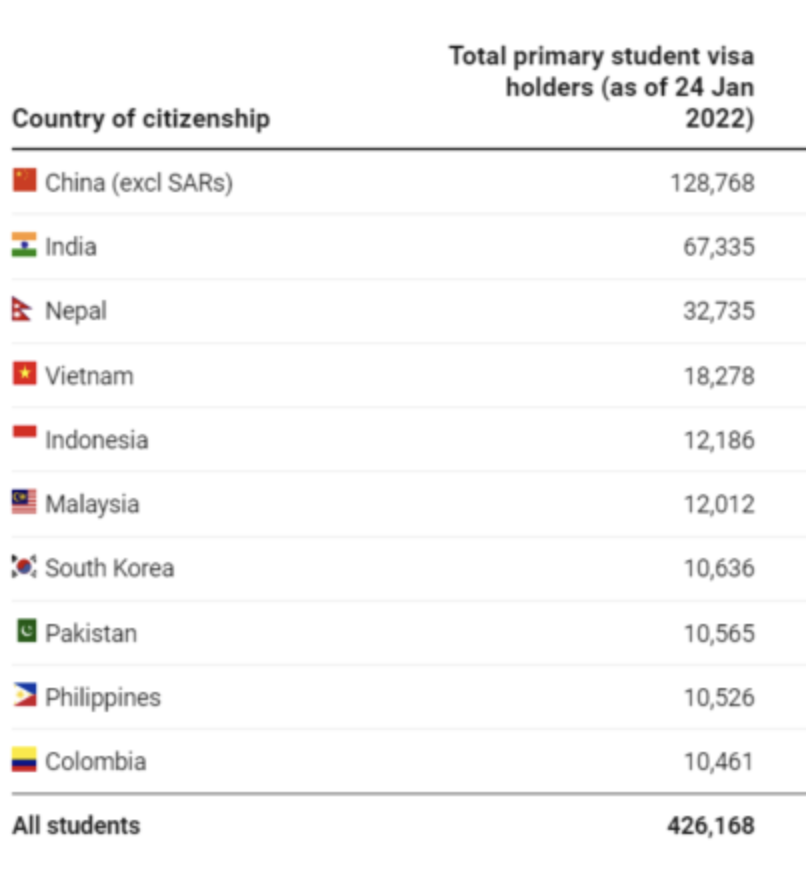 However, January 2022 arrivals decreased 68.9% compared to pre-COVID levels in January 2019.
As of 24 January 2022, there were 4,26,168 students, visa holders, in Australia. Most of these (128,768) came from China, while the number of Indian students was 67,335. Nepal stood at third on the table with 32,735 student visa holders.